ShortBookandScribes ** Very Special Reads of 2019**
It's that time of the year again when I start to wrangle with my list of books read to try and narrow it down to just a few favourites. This year I have read more than I've ever read before – 191 books, and I posted over 400 times in total! Mind you, it nearly broke me a few times so in 2020 I'm hoping to slow the pace a bit. One thing that's become clear to me is that I read more in the summer months. No matter how hard I tried, I couldn't avoid slowing down as winter approached.
So 191 books of which I rated 82 five star reads. From those five star reads I then marked the ones that stood out even more, six star reads if you will. There were 38 of those. I've tried in vain to reduce that 38 to 10 or 12 but alas I failed miserably and so there are 18 top reads appearing on this post today.
Here they are in the order I read them (click on the titles to read my reviews):
We Own the Sky by Luke Allnutt
This is a moving story that had me in tears several times. It's the story of Rob and Anna dealing with the fact that their child is seriously ill. Not the easiest of reads but a beautifully written one.
******************************
The Six Loves of Billy Binns by Richard Lumsden
This is a book I will rave about forever I think. It's one of my favourite reads of all time. I loved the story of Billy, a man who has lived a very long life and is now looking back on the women he has loved. It's such a rich story about a very ordinary man living his ordinary life.
******************************
The Perfect Betrayal by Lauren North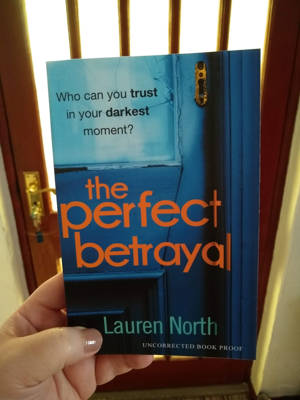 This psychological thriller is full of tension and full of suspense with an unreliable narrator at its heart. There's also a plot twist that hit me like a punch to the stomach. It's both gripping and moving.
******************************
This was one exciting and innovative read, focusing on self-driving cars. They seem like such a good idea don't they? Not in this book they don't as we follow a number of characters after their cars' operating systems are hacked. The author threw curveball after curveball at me and I thought it was just brilliant.
******************************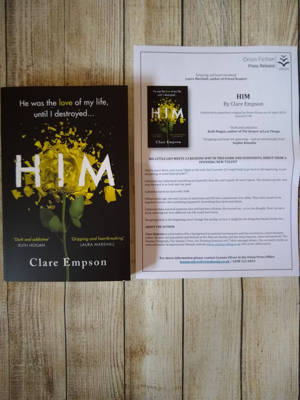 One thing I realised this year is that I really like stories of forbidden love or love against the odds. Him wasn't what I was expecting. I thought it was going to be a psychological thriller but it's actually a love story, albeit rather a distressing one. It's an intense read and a complete heartbreaker.
******************************
The Doll Factory by Elizabeth Macneal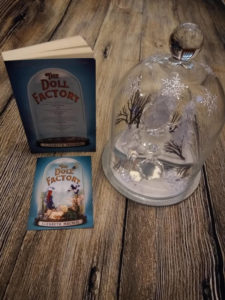 The Doll Factory is deliciously dark Victorian fiction at its best. I loved the combination of fact and fiction and the well-drawn characters. It's so evocative and atmospheric and I wanted it to last forever.
******************************
Something to Live For by Richard Roper
In deciding on my books for this post I reread my reviews. In my review of this book I quoted a couple of sections from it and they made me laugh over all again at the glorious turns of phrase that Richard Roper uses. Something to Live For is unique and quirky, witty yet moving.
******************************
Our Stop by Laura Jane Williams
Our Stop is a gorgeous story of star-crossed lovers. Daniel and Nadia seem made for each other but destined never to meet. I spent most of the book in a state of heightened tension as they kept missing each other and then I felt all fluttery towards the end as I hoped for the ending I wanted. It's a total joy.
******************************
Police procedurals can go well for me or else I find them a bit tedious. In this missing child story it's done perfectly, perhaps because it's interlinked with the viewpoint of the family of 11 year old Evan and so it showed the hunt for him from both sides. It's a wonderful and emotional read that made me cry.
******************************
The Girl at the Window by Rowan Coleman
I thought this was a stunning read. It's a story with three strands, one modern and two historical, all based around Ponden Hall in Yorkshire where Emily Brontë is thought to have got her inspiration for Wuthering Heights. It's wonderfully atmospheric and has lots of delving through dusty boxes, records and stacks for something long hidden.
******************************
I thought this book was a mixture of Sliding Doors and The Versions of Us by Laura Barnett and it completely captured my imagination. It's made up of a number of moments experienced by Myrtle and Matthew and yet they haven't met. It's another one of those books where the main characters just keep missing each other. It's compelling and emotive, a story of life with all its up and downs and I don't think I've ever cried for so long whilst reading a book.
******************************
The Hotel Where We Met by Belinda Jones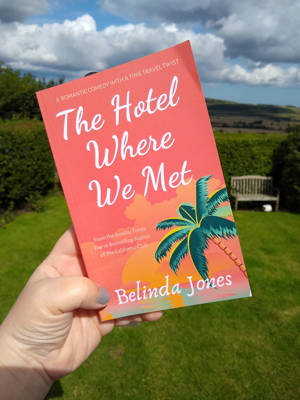 This is one of two independently published books on my list. I'm a big fan of Belinda Jones's books. I do love travel fiction. The other thing I love is time travel and this book is a combination of both! The author takes her heroine back in time to four different eras to match-make couples because the right people didn't get together in the past to enable her to meet her match in the present. So clever and so lovely.
******************************
The Lying Room by Nicci French
I love a domestic noir and The Lying Room is a brilliant example of the genre. I thought this was a masterclass in plotting and I just did not want to put it down. It's a family based thriller about an extraordinary thing happening to an ordinary woman.
******************************
Love in the Time of Britpop by Tim Woods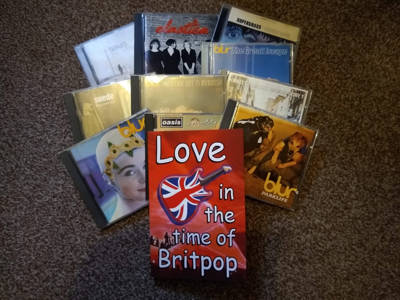 The second of my independently published books and this is one that had me laughing out loud so much. It's the story of a rather hapless student in Sheffield in the 90s, during the Britpop era. It's a coming of age story with lots of musical references but it's also quite a thoughtful read too.
******************************
My first book by Dawn O'Porter and what a book! It's searing in its honesty as we follow three women, all of whom are putting on a front in some way, trying to be what other people want them to be. It's incredibly funny and also deliciously filthy, a book about women for women about the power of women. Just brilliant.
******************************
The Light in the Hallway by Amanda Prowse
This is only my second Amanda Prowse novel but I can see she's going to break my heart with every one. I loved this Yorkshire-set story of a man who has just lost the only woman he has ever been with. He has to navigate through his grief whilst dealing with his family. It's a story so full of meaning and heart and yes, it's yet another book that made me cry.
******************************
I had to break off from reading this to read a couple of other books and all I wanted to do was get back to Seven Days. It's unusual and innovative and it thrilled and shocked me. It's about a mother's love and what she will do to protect her child, even in the most difficult of situations. It's fabulous.
******************************
The Inheritance of Solomon Farthing by Mary Paulson-Ellis
A book that combines the First World War and genealogy? Yes please! This is a big book which requires some concentration and I was absolutely transfixed by it. It's incredibly well-plotted with so many interlinked threads and the author did a magnificent job of portraying the emotion of the war and looking at the after-effects as they rippled down through the generations.
******************************
And that's my 18. Have you read any of them? Would you like to read them? Did any of them make it onto your list of books of the year?
In case you are interested, here are the rest of the 38 shortlisted. All are outstanding reads too and come highly recommended by me.
Puzzle Girl by Rachael Featherstone
The Puppet Show by M.W. Craven
The Day We Met by Roxie Cooper
The Taking of Annie Thorne by C.J. Tudor
The Conviction of Cora Burns by Carolyn Kirby
The Girl Before You by Nicola Rayner
My Lemon Grove Summer by Jo Thomas
A Home From Home by Veronica Henry
The Recovery of Rose Gold by Stephanie Wrobel (review coming in 2020)
I Will Make You Pay by Teresa Driscoll
The Glittering Hour by Iona Grey
Coming Home to Winter Island by Jo Thomas
The Photographer of the Lost by Caroline Scott
******************************
All that's left for me to say is

and