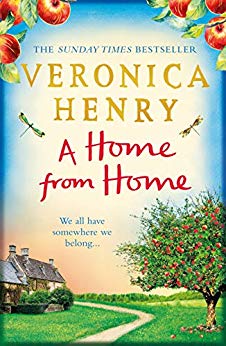 ShortBookandScribes #BookReview – A Home From Home by Veronica Henry @veronica_henry @orionbooks #RandomThingsTours #BlogTour
I'm delighted to be reviewing A Home From Home by Veronica Henry today and to be helping to launch the blog tour. It's a gorgeous read. My thanks to Anne Cater from Random Things Tours for the place on the tour and to Alainna Hadjigeorgiou from Orion for the proof copy for review and the little bottle of (very potent) cider!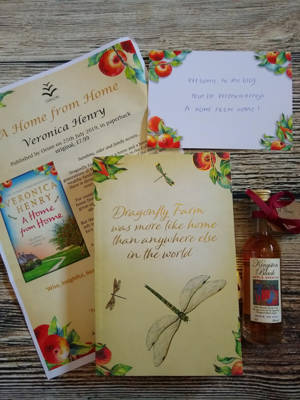 ---
Sunshine, cider and family secrets…

Dragonfly Farm has been a home and a haven for generations of Melchiors – arch rivals to the Culbones, the wealthy family who live on the other side of the river. Life there is dictated by the seasons and cider-making, and everyone falls under its spell.

For cousins Tabitha and Georgia, it has always been a home from home. When a tragedy befalls their beloved Great-Uncle Matthew, it seems the place where they've always belonged might now belong to them…

But the will reveals that a third of the farm has also been left to a Culbone. Gabriel has no idea why he's been included, or what his connection to the farm – or the Melchiors – can be.

As the first apples start to fall for the cider harvest, will Dragonfly Farm begin to give up its secrets?

A Home from Home is the very best of Veronica Henry's storytelling – gorgeous scenes you wish you could step into, a cast of characters who feel like friends, and an irresistibly feel-good family drama crossing three generations.
---

What a gorgeous feel-good book A Home From Home is. I loved, loved, loved it.
The Melchiors and the Culbones have been enemies for generations. It all started when a Culbone stole a Melchiors' girl from under his nose. The family legend often gets told, even now. Rushbrook House is on one side of the river in Somerset and Dragonfly Farm is on the other and ideally never the twain shall meet.
First of all, can I just say how well-portrayed the setting is in this book. Even though both houses are a bit decrepit, it still all came across as beautiful and magical and idyllic. Tabitha and Georgia are cousins. Tabitha is a bit of a wild one, living at Dragonfly Farm, picking apples from the orchard and making cider amongst several other jobs. Georgia is a script editor with ambitions to maybe become a scriptwriter. When their great-uncle dies they are left a third of Dragonfly Farm each. To their shock and surprise, the other third is left to a Culbone, Gabriel.
I loved all three of these characters, all so well-drawn and three-dimensional and all the kind of people I think it would be a pleasure to know. Gabriel has no idea why he has been left a third of the farm but it does become apparent as the story progresses and it's such an intriguing aspect to it.
A Home From Home feels very much like the first Veronica Henry book I read, Honeycote as it was then (it's been renamed A Country Christmas). It has the extended family feel, the coming together of the members of that family and that cosy family business side to it. I think this is something that this author does incredibly well. There's such a warmth to this book and it gave me a really happy, fuzzy feeling when I got to the end.
It's completely delightful and taps into those dreams that many of us have of a country escape and living off the land in a beautiful place with close family and friends around us. Family secrets are revealed, and new relationships are forged. This book is a real treat from beginning to end and I'll say it again, I loved it!
---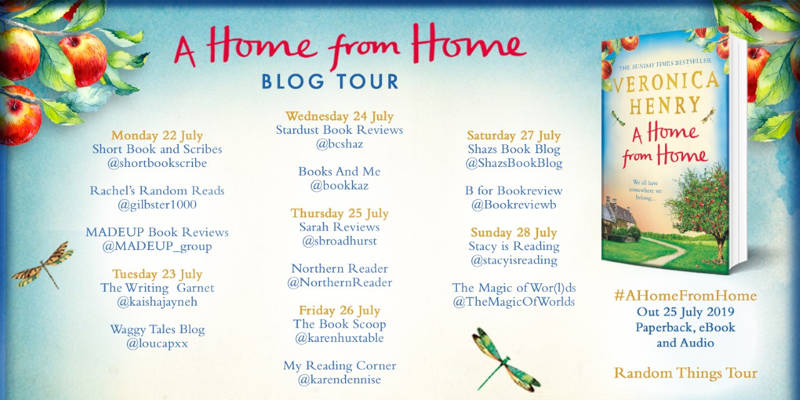 ---

Veronica Henry has worked as a scriptwriter for THE ARCHERS, HEARTBEAT and HOLBY CITY amongst many others, before turning to fiction. She won the 2014 RNA NOVEL OF THE YEAR AWARD for A NIGHT ON THE ORIENT EXPRESS. Veronica lives with her family in a village in north Devon.