ShortBookandScribes #BookReview – The Photographer of the Lost by Caroline Scott @simonschusteruk #RandomThingsTours #BlogTour
The Photographer of the Lost by Caroline Scott is an absolutely stunning piece of writing. My thanks to Jess Barratt from Simon & Schuster for the gorgeous proof copy of the book for review purposes and to Anne Cater from Random Things Tours for the place on the tour.
---

1921. The Great War is over and families are desperately trying to piece together the fragments of their broken lives. While many survivors have been reunited with their loved ones, Edie's husband Francis has not come home. He was declared 'missing, believed killed' during the war, but when Edie receives a mysterious photograph in the post, taken by Francis, hope flares. And so she begins to search.

Francis's brother, Harry, is also searching. Hired by grieving families to photograph gravesites, he has returned to the Western Front. As Harry travels through battle-scarred France, gathering news for British wives and mothers, he longs for Francis to be alive, so they can forgive each other for the last conversation they ever had.

And as Harry and Edie's paths converge, they begin to get closer to a startling truth.

An incredibly moving account of an often-forgotten moment in history, The Photographer of the Lost tells the story of the thousands of soldiers who were lost amid the chaos and ruins, and the even greater number of men and women desperate to find them again.
---
The Photographer of the Lost was not always an easy book to read. The subject matter is an emotive one and it's quite an intense story. But that story, and the writing, is utterly beautiful, so full of feeling. I felt quite overwhelmed at times and had to stop and consider all that I was reading and how it made me feel.
'It's not enough: "Missing"'.
This is the premise of the story. Harry Blythe is the photographer of the title and it's 1921, three years after the horrors of the First World War ended. Like so many families, he'd joined up alongside his brothers, Francis and Will, and now Francis's wife, Edie, is desperate to find out what happened to her husband who was reported 'missing, believed killed'. This ties up with Harry's role as the photographer of the title. He is paid to photograph graves and last known places throughout France for loved ones who need to find some way of obtaining closure. This doesn't really cover the vast scope of the story but it's all you need to know about the story itself.
What I'd like to tell you is how it made me feel. By page 40 I had already cried twice and I found that every time I picked this book up the lump in my throat reappeared. It's written so wonderfully and I felt able to put myself in the place of the characters, to imagine the almost unimaginable, the hell for the soldiers and the nightmare for those at home waiting for them to return. This book focuses not on the war itself (although of course it forms part of the story) but on the aftermath and on having to deal with possibly never knowing what happened to your loved one.
I knew I would love this book but I wasn't prepared for the depth of emotion that I felt as I read from Harry and Edie's points of view. Their search for Francis is poignant and heart-breaking and I must admit that I veered between wanting them to find out what happened and for them to never know so that hope was never lost, but ultimately I wanted them to be able to move on and live the best lives they could. They deserved it.
The Photographer of the Lost is an amazing debut. It's a long book but not a word was wasted. I was transported to the ruins of war-torn France and really felt for Harry being back there. It's a book that needs to be savoured and I'd like to revisit it at some point. It captivated me from start to finish and I can't recommend it highly enough.
---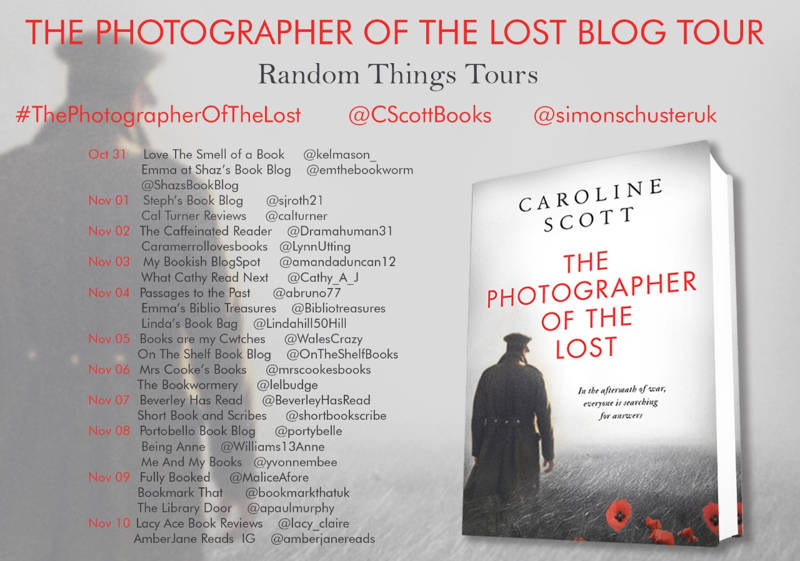 ---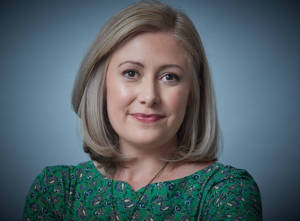 Caroline completed a PhD in History at the University of Durham. She developed a particular interest in the impact of the First World War on the landscape of Belgium and France, and in the experience of women during the conflict – fascinations that she was able to pursue while she spent several years working as a researcher for a Belgian company. Caroline is originally from Lancashire, but now lives in southwest France.