ShortBookandScribes #BookReview – The Girl Before You by Nicola Rayner @Nico1aRayner @AvonBooksUK #BlogTour
I'm so pleased to be reviewing The Girl Before You by Nicola Rayner today. I loved this book!!! My thanks to Sabah Khan from Avon Books for the place on the tour and for sending me a proof copy of the book for review purposes.
---
She was his.
She was perfect.
And then, she was gone.

An addictive and twisting psychological suspense, perfect for summer. If you liked My Lovely Wife, you'll love this.

Alice has always been haunted by the women from her husband's past. As an MP and now a TV personality, George Bell's reputation as a ladies' man precedes him. But when Alice falls pregnant, her unease becomes an obsession.

And there's one ex in particular she can't get out of her head: a beautiful student George dated in his first year, who went missing before they finished university. Ruth.

When Alice sees a woman who looks just like Ruth, she can't shake the feeling that there's more to her disappearance than George has been telling her. But does she really want to know what her husband has been getting up to behind her back all these years?
---

Right, first things first. I just need to say that this book is absolutely brilliant. It was a struggle to put it down and I only did so when I had to, like when I couldn't keep my eyes open any longer.
There's so much more to the story than what is on the back of the book. Alice plays a big part but she shares the telling of the story with Naomi and Kat. Alice is married to George Bell, a former MP and now a television presenter. He's one of those supremely confident men who think that they can get away with anything (and often do). On a train one day, Alice thinks she sees Ruth, a woman who went missing when they were all at university, one George had a dalliance with. Naomi is Ruth's sister. Quite understandably, it's been hard to move on with her life when her sister is missing. Is she alive? Is she dead? Will she just turn up one day? Or did she see her for the last time all those years ago? Kat's story is mostly from those university days and we see much of what happened then through her eyes.
Alice's sighting on the train moves her to look a bit closer at George and to ask herself if she really knows her husband. More digging ensues and that, combined with the story from the past, mean that secrets are starting to come to light. As it says on the front cover, there is something that is revealed at the end that is totally unexpected. I'm not sure I gasped but it was quite a revelatory moment and I had to take a moment to process it.
The Girl Before You is just such a fantastic read. It's very human, it's full of real life issues. There are characters who have such a sense of entitlement I know I would have hated them if I'd come across them in real life. There are also some that I know I would like.
I'm trying to think what I liked best about this book but I think it's the whole combination: there's the wonderfully twisty and complex plot, which all comes together so cleverly; there's those characters to love or to hate; and then there's the writing which totally drew me in and completely absorbed me.
This is the kind of book I love. It's about relationships and friendships, with a mystery to solve. Nicola Rayner is one to watch.
---

---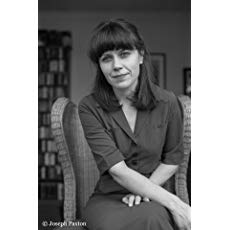 Nicola Rayner was born in Abergavenny, south Wales, and works as a freelance journalist, specialising in dance and travel. The Girl Before You, her debut novel, was runner-up in the Cheltenham First Novel Competition in 2018. She lives in London with her husband and Jack Russell.