ShortBookandScribes **20 Very Special Reads of 2020**
It's that time again. I do sometimes wonder whether I should do these lists as I inevitably end up with more on them than I anticipated and also have to leave off books that I loved otherwise it would be endless. I enjoy almost all of the books I read but some do just stand out a little more for me, usually because they've either made me cry or are a love story that hits the spot for me.
Looking back to last year's Very Special Reads post, I can see that I wanted to slow down after a very busy blogging year. I have done that with only 185 posts this year (compared to 400 last year) and 134 books read (compared to 191).
Despite reading fewer books in 2020 I still struggled with my selection but, after much agonising, I have chosen 20 books for 2020 that are my Very Special Reads of the year and I've listed them below in the order in which I read them.
---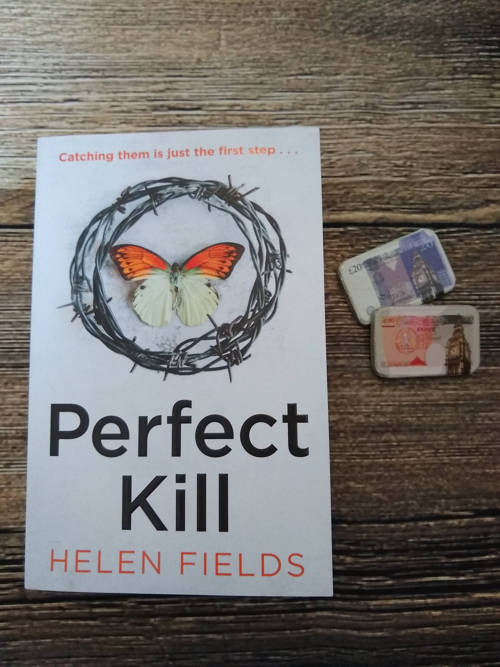 I love this series, pretty much the only one I seem able to keep up with. I think this one, book six, is actually my favourite of all them all. I thought it was "heart-stoppingly good and completely exhilarating".
Saturdays at Noon by Rachel Marks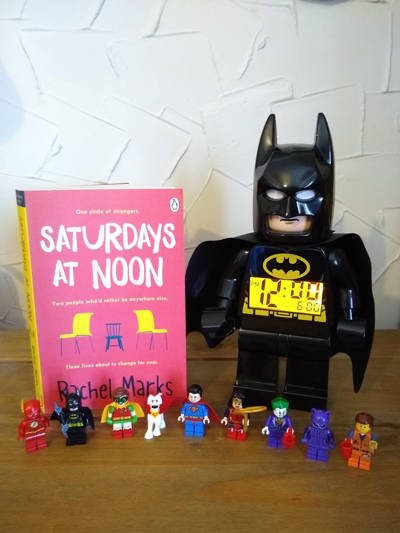 This is an amazing book. Apart from the fact that so much of it resonated with me personally, it also had a story of love against the odds. "It made me smile and it also made me sob."
I'm a huge fan of Clare Empson's writing. Mine is her second book and I wasn't sure the story would have the same emotional impact on me as her first book, Him, did. I needn't have worried. "I was thrilled to find that Empson has again written the affecting story of intense love, heartbreak and loss that I was hoping for."
This one is appearing on so many end of the year lists. It's such an immersive read about a mother's grief. "This story is wonderfully atmospheric" and the author put me right in 16th century Stratford and London with Shakespeare and his wife, Agnes.
This is an absolutely stunning read about two young people, the perfect German girl and her Jewish friend from childhood, in the run up to the start of World War II. I found it to be "emotive, heart-rending, truly shocking and yet also an exquisite depiction of love, pain and loss".
The Brave Daughters by Mary Wood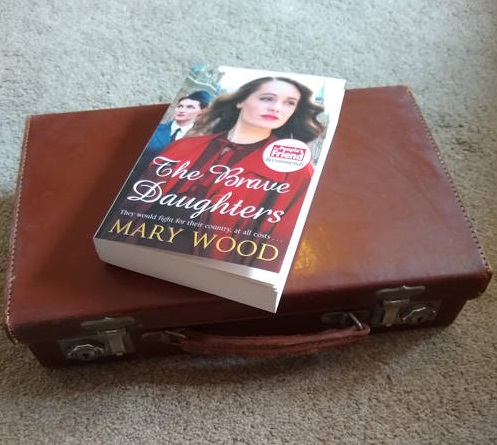 I love all of Mary Wood's books (and her books as Maggie Mason too) but I chose this one for my list as it's the culmination of a series of four books focusing on three strong women and their daughters. The Brave Daughters is set during World War II and it has "many different strands and the different settings which made it so fast paced and exciting".
God, this book. I thought it was going to take me ages as I kept rereading passages that I thought were brilliantly written, but I ended up racing through it and finished it in one big gulp one night in bed when I refused to look at the clock. "It's intelligent, and it's expertly and tightly plotted with not a single loose thread in the whole story."
The Sight of You by Holly Miller
This book is breathtakingly beautiful. I sobbed through the last 100 pages or so. "The Sight of You is an amazing love story, but it's also about learning to live rather than simply surviving."
The Back Up Plan by Elsie McArthur
I thought this book was pretty much perfect. I loved the love story strand and I adored the Scottish setting. "It felt like I was enveloped in a snug blanket, it was such a delight to read. I didn't want to let the characters go and I was completely captivated by this charming story."
How to Disappear by Gillian McAllister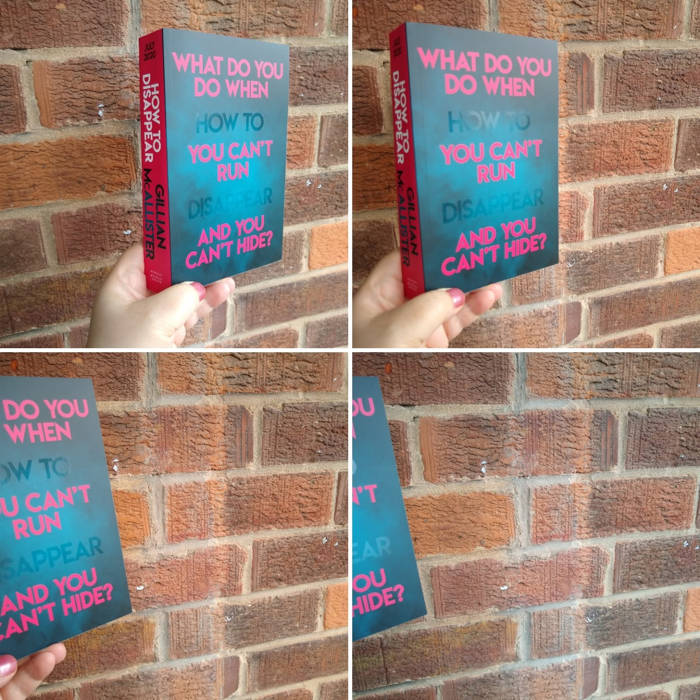 This is an absolutely phenomenal book. I truly didn't know what to do with myself when I'd finished reading it. "It's a fast-paced thriller, but also a love story, a book that had me turning the pages as fast as I could whilst also wishing it could last forever. I cried more than once."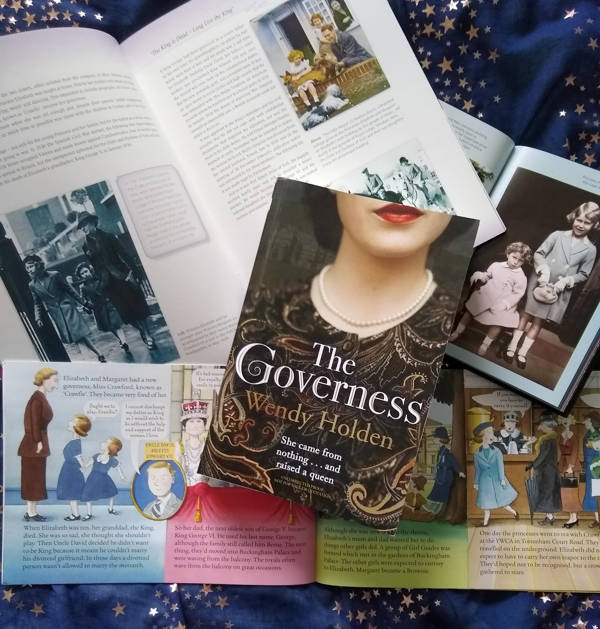 This book had to be on my list. I love anything about the royals and this story of the woman who was governess to Princesses Elizabeth and Margaret had me fascinated. The author "beautifully turns fact into an appealing story, plumping out characters and events to make this an utterly engrossing novel".
House of Correction by Nicci French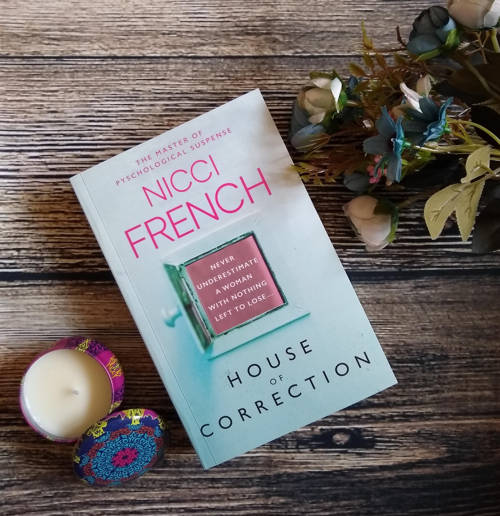 This is the second year running there is a Nicci French book on my Very Special Reads list. I love their style of writing, focusing on the little details of people's lives that make them so interesting. I loved the main character, Tabitha, who I described as a "little vulnerable firecracker".
Dear Reader by Cathy Rentzenbrink
You'll not find much non-fiction in my reading but Dear Reader is such a wonderful read in which the author talks about the comfort and joy of books. This book is "like a giant warm hug and is a complete delight. There's a special charm in a book about books and this is probably the best of the genre I have read."
Women of Steel by Michelle Rawlins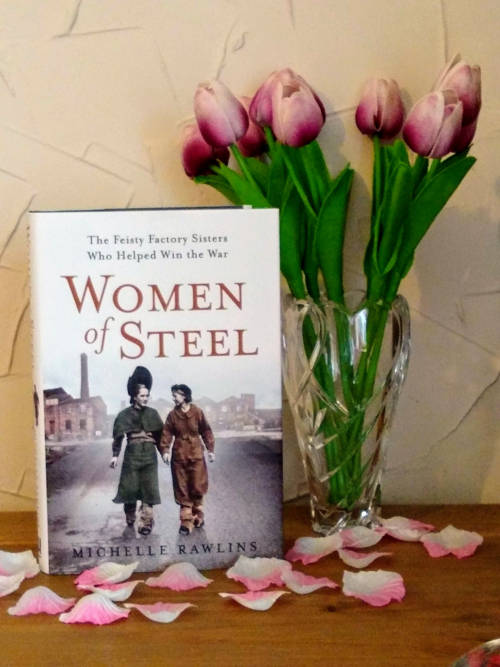 Lo and behold, it's another non-fiction read! Women of Steel is the amazing story of the women who kept the steel industry running throughout the Second World War. "It not only brings wartime in Sheffield to life, but also reminds us that many people did so much behind the scenes and made so many sacrifices."
This is a fantastic police procedural, "so alive with tension and intrigue it's practically on fire (see what I did there?)". The plotting was superb and the fact that it's set in Sheffield was just an extra bonus. I can't wait to read the follow up in 2021.
Love, Prescribed by Laura Buckley
I raced through this light-hearted book in a day. It's a really lovely story of friendship with a delicious will they/won't they romance as well. "This is one for romance lovers who like a touch of heat in their love stories."
What a ride this exciting thriller was. It's a fast-paced story set in an alpine ski resort, a setting that I'm coming to realise I really like. "This is a book that's full of atmosphere, it's exciting, it's chilling, a cat and mouse game at its best, and a fantastic locked room style mystery."
The Smallest Man by Frances Quinn
I loved this historical tale of the smallest man in England. Based upon a real person, the author did a wonderful job at weaving fact and fiction together to make this an unputdownable read. "I found myself enthralled by the powerful scenes and the vivid settings, and utterly captivated by the book as a whole."
Finding Love at the Christmas Market by Jo Thomas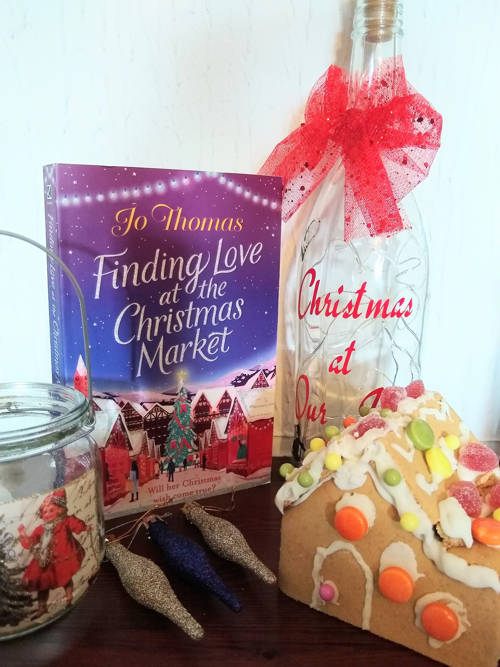 I'm a massive fan of this author's travel fiction and I think this book is one of my favourites. It's so atmospheric and feel-good, full of warmth, camaraderie, love and baking. It's "a glorious, romantic, foodie Christmassy delight".
Confessions of a Forty-Something F**k Up by Alexandra Potter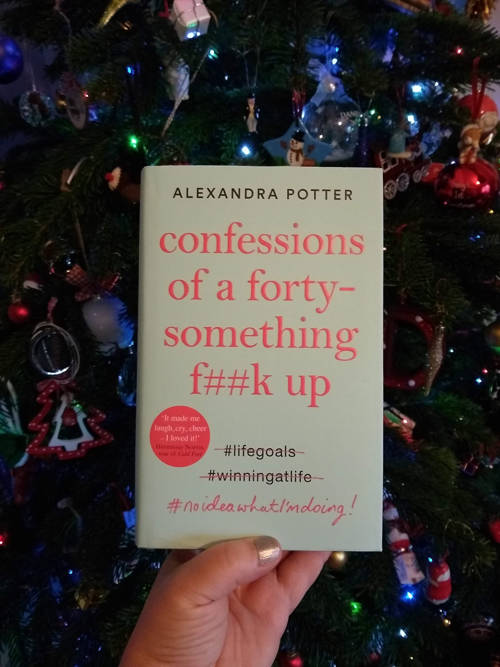 I loved this story of Nell Stevens, navigating her 40s whilst having to start all over again. "I felt all the emotions reading it. I laughed a lot as there's so much humour in the story. I also sympathised with Nell's situation and raged when she got let down again. I marvelled at her new friendship with Cricket and felt aggrieved on her behalf when she was with her old friends. Finally, I punched the air (not telling you why!)."
---
And that's it, my 20 Very Special Reads of 2020. Have you read any of them? If not, I hope I've managed to pique your interest.
Before I go, I'd like to award an honorary mention to You, Me and the Movies by Fiona Collins. I read this right at the end of 2019 after I had rather rashly done my Very Special Reads list and I was so annoyed that I missed putting this gorgeous book on my list.
It's a story of forbidden love and a shared love of films. "This book captivated me. It reminded me of what it's like to be 18, it made me smile, it made me punch the air and it had me sitting reading with tears rolling down my face."