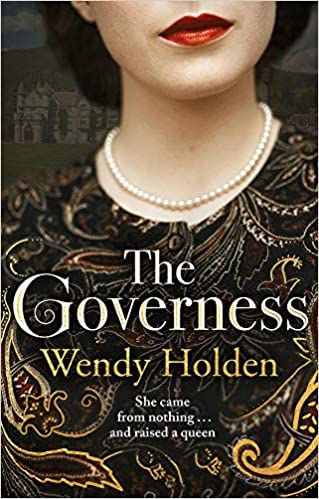 ShortBookandScribes #BookReview – The Governess by Wendy Holden #TheGovernessBook
I'm absolutely delighted to be sharing my thoughts about this wonderful book today. My thanks to Welbeck Publishing for sending me a proof copy of the book for review purposes. The book will be published on 20th August and if you get a copy you can join in the #wearthecover competition run by the publishers (see their Instagram grid) and be in with a chance of winning a Fortnum and Mason hamper. Here's my attempt:
---

---
She Came From Nothing . . . and Raised a Queen

The drama of the Abdication, the glamour of the Coronation, the trauma of World War II – Marion Crawford, affectionately known as Crawfie, stood by the side of the royal family through it all.

In 1933, a progressive young teacher became governess to the little Princesses Elizabeth and Margaret. Determined to give her pupils a fun and normal childhood, she took them on buses, swimming at public baths and Christmas shopping at Woolworths.

For seventeen years she served at the heart of the royal family. But her devotion and loyalty counted for nothing when a perceived betrayal brought everything crashing down.

This sweeping, sumptuous novel brings her long-buried story to life and shines a completely new and captivating light into the world's most famous family.
---

---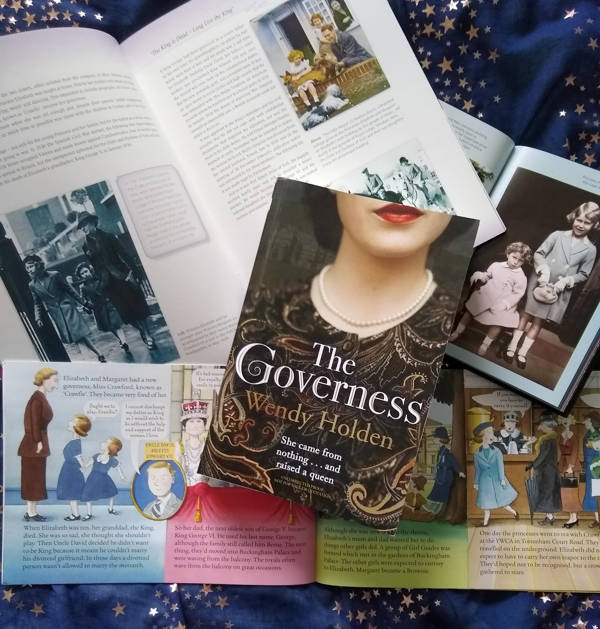 The minute I heard about this book I knew I had to get my hands on a copy. As a lifelong royalist I enjoy anything relating to the Royal Family and this fictionalised account of the life of Marion Crawford, who for 17 years was governess to Princesses Elizabeth and Margaret, fascinated me from the start.
It's rather a sad story. I suppose it's inevitable that nannies and governesses will be outgrown by their charges and that is what happened to Marion. After being indispensible for many years, suddenly she found that she was cast aside. She then made a terrible error of judgement by agreeing to write about her time with her royal charges.
Wendy Holden's retelling is sympathetic towards Marion, rightly so in my opinion. She sacrificed her best years for the princesses. It wasn't just a job, it was her life. The author also beautifully turns fact into an appealing story, plumping out characters and events to make this an utterly engrossing novel. It's absolutely clear, however, that she has done a huge amount of research. As a royalist I know a reasonable amount of facts but this book is chock full of detail, expertly and intricately woven into the fabric of the story. Did you, for instance, know that Buckingham Palace had its own postman amongst its 400 employees in the 1930s. I was agog at times.
This book took me longer than I expected to read, not because I didn't like it or because it was dull, far from it. I wanted to savour every word and fully immerse myself in the royal world, which is as far removed from normal life as you could imagine. Holden has written something so incredibly special with The Governess and I was thrilled to learn in the acknowledgements that she's now writing a novel about the much-maligned, Wallis Simpson. I can't wait for that!
What a treat reading this book has been. I have loved every second of it. It's right up my street but will appeal to any fans of 20th century historical fiction.
---
I had a look through some of my royal books and found these two mentions of Marion Crawford.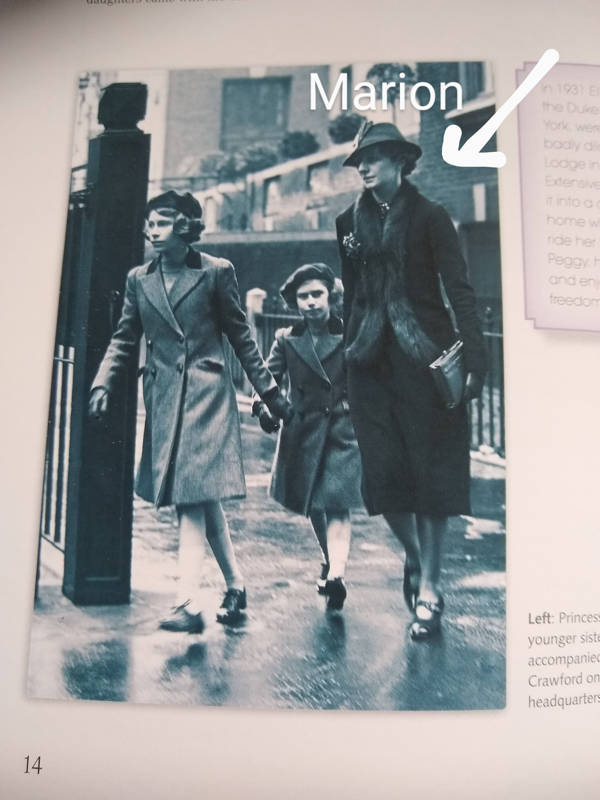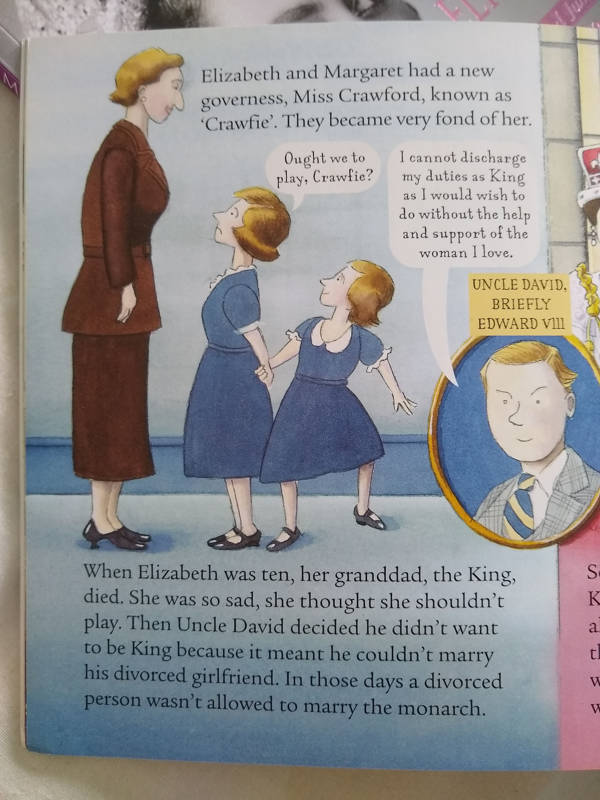 ---
---