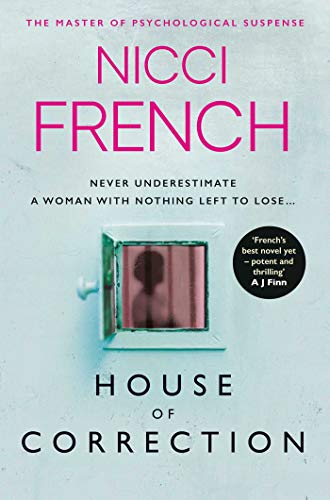 ShortBookandScribes #BookReview – House of Correction by Nicci French
My review today is of the amazing House of Correction by Nicci French which will be published on 3rd September. My thanks to Jess Barratt of Simon & Schuster for the proof copy of the book for review purposes.
---

---
She's a murderer.

Everyone knows she killed Stuart Rees – why else would his dead body be found in her shed?
So now Tabitha is in prison, awaiting trial.

Coming back to the remote coastal village where she grew up was a mistake. She didn't fit in then, and she doesn't fit in now.

That day is such a blur, she can't remember clearly what happened. There is something she is missing, something important… She only knows one thing. She is not capable of murder.

And the only one she can trust to help her out of this situation is herself.
So she must fight. Against the odds.

For her life. 

Beautifully written about prejudice, loneliness and fighting spirit, this new book by Nicci French is shocking, twisty and utterly compelling.
---

---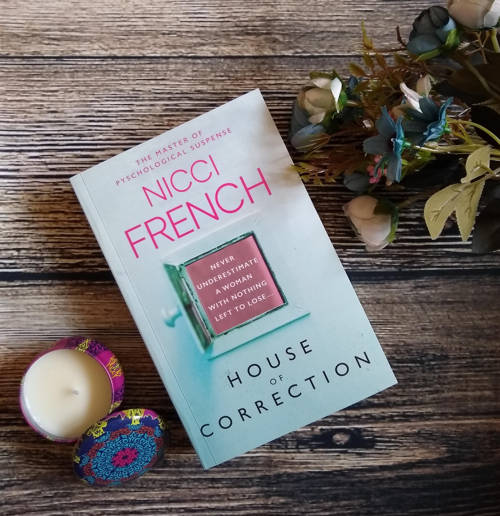 Last year, The Lying Room by super writing duo Nicci French was one of my top reads and so House of Correction was high on my list of must-reads this year. I can tell you that I was not at all disappointed as I absolutely loved it.
It's such a brilliant premise. As the book begins Tabitha Hardy has just arrived in prison, accused of the murder of Stuart Rees in the village where she grew up and to which she has just returned. The evidence is pretty compelling. Stuart's body was found in her shed! But Tabitha knows she couldn't have killed him and the book follows her fight to try and regain her freedom.
Starting the story in this way immediately puts Tabitha on the back foot and I just loved watching this little vulnerable firecracker try and work out what actually happened that day. She's such an amazing character. I thought to myself after I finished reading that I miss her. I do, I miss Tabitha. I was willing her on all the way through, especially in her courtroom scenes which had me laughing out loud and shouting "go Tabitha"!
As always, the writing is seamless. You would never think that two people had been involved in it. The plotting is tight and I never had a clue as to what was going to happen next. What I liked most of all about it is what I liked about The Lying Room. It's the minutiae of people's lives, it's the everyday stuff, the little details. That's what draws me in, that and trying to piece events together alongside Tabitha.
I couldn't put this book down. There are quite a lot of chapters, some very short, and I was just compelled to keep reading. It's full of suspense, knee-deep in complications between the characters, and effectively it's a locked village mystery. If it wasn't Tabitha then who did kill Stuart? I cannot recommend this prison noir/courtroom drama highly enough.
---
---
Nicci French is the pseudonym for the writing partnership of journalists Nicci Gerrard and Sean French. The couple are married and live in Suffolk. There are eleven other bestselling novels by Nicci French: The Memory Game, The Safe House, Killing Me Softly, Beneath the Skin, The Red Room, Land of the Living, Secret Smile, Catch Me When I Fall, Losing You, Until It's Over and What To Do When Someone Dies, all published by Penguin.