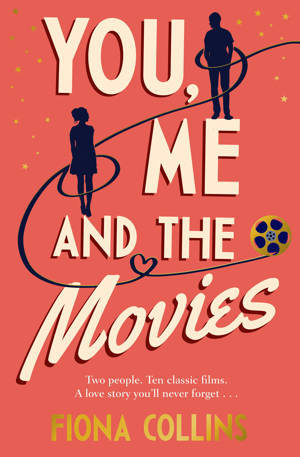 ShortBookandScribes #BookReview – You, Me and the Movies by Fiona Collins@FionaJaneBooks @TransworldBooks @damppebbles #damppebblesblogtours #YouMeandtheMovies
I am absolutely over the moon to be reviewing this amazing book today. I just loved every word. Although I classed this as a December read I'm carrying it over into 2020 (I did read the last bit on New Year's Day) as I had already done my top reads of 2019 post and this book would definitely have been on my shortlist if I'd read it earlier. My thanks to Antonia Whitton from Transworld for the review copy of the book and to Emma from damppebbles blog tours for the place on the tour.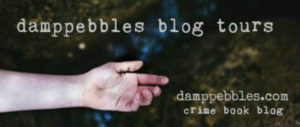 ---
Arden has just started university when she meets Mac – and quickly falls head over heels for the handsome, charismatic film lecturer. Their love affair is dramatic, exciting and all consuming; the sort of thing you only see in the movies. It couldn't last.

But thirty years later, leading a very different life, Arden is visiting a friend in hospital when she suddenly comes across the man she never forgot. Badly injured in an accident, Mac can only make brief references to the classic films they once watched together: Casablanca, A Star is Born, Pretty Woman among others… and they make Arden remember everything.

The bittersweet memories of their relationship help Arden re-connect with the world in a way she no longer thought was possible.

But will a movie-worthy love ever be hers again?
Published in paperback by Corgi on 26th December 2019. Also available in ebook format.
---

You, Me and the Movies is a book that immediately appealed to me. I seem to rather enjoy stories of forbidden love or love against the odds and from the blurb it seemed to be that sort of story. The movie references sounded right up my street too.
Well, I got all that I wanted and so much more from this absolutely wonderful book. Our heroine is Arden Hall and rather unexpectedly, she's 48. I thought it was so nice to have more mature protagonist. The story is told in 'Now' and 'Then'. Now Arden is recovering from a terrible marriage and has lost all sight of the sassy girl she used to be. When a friend from university days, Becky, drags her along to see their mutual friend who is in hospital Arden catches sight of another patient and realises it is Mac, the man she had an affair with when she was at university. He was a much admired film lecturer and she was an English student. Yes, there's that forbidden love storyline right there.
In the Then chapters Arden recounts the time that she spent with Mac interlinking this with the classic films they watched together. I loved being an onlooker as they watched the movies, some of which I haven't seen but some I have. Imagine my delight when my favourite film ever was one of their shared experiences!
I feel like I just don't know how to do justice to this amazing read. First of all, don't assume that it's a fluffy and light read because it's not. It's so full of emotion and depth and Fiona Collins perfectly portrays first love and the thrill of something illicit. Arden tells the whole story and I thought she was such a brilliant character. At the beginning I was worried she was going to be too introspective but as I learned more about her life I loved her more and more. Mac too is fantastic and I couldn't help but fall for him a little bit myself. He's absolutely perfectly cast as the charming and likeable older man.
This book captivated me. It reminded me of what it's like to be 18, it made me smile, it made me punch the air and it had me sitting reading with tears rolling down my face. When I'd finished I went back to the beginning and read through some of the earlier chapters again because seeing how this love affair started had such greater meaning considering how it all turned out in the end. If I had the time I would have read the whole thing again. It really is just perfect! I'm tempted to say it would make a good film of its own but I wouldn't want anything to change what's in my head so maybe not.
---

---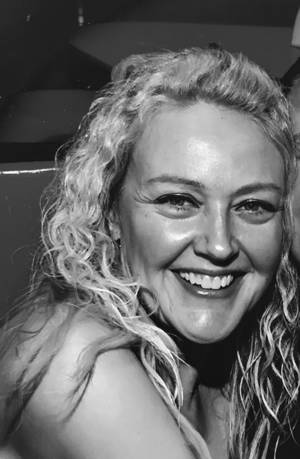 Fiona Collins grew up in an Essex village, and after stints in Hong Kong and London, returned to the Essex countryside where she lives with her husband and three children. She has a degree in Film and Literature and has had many former careers including TV presenting in Hong Kong, traffic and weather presenter for BBC local radio and film/TV extra. You can find her on Twitter @FionaJaneBooks.