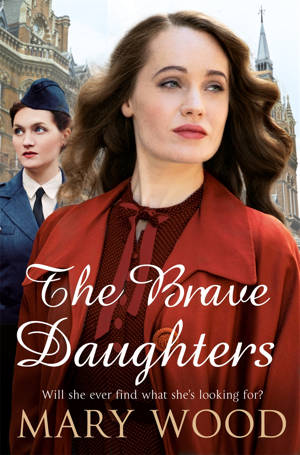 ShortBookandScribes #PublicationDay #BookReview – The Brave Daughters by Mary Wood #BlogTour #TheBraveDaughters
I'm delighted to be kicking off the blog tour for The Brave Daughters by Mary Wood today. Not only is she one of my favourite authors but it's also publication day so congratulations Mary! My thanks to Ellis Keene from Pan Macmillan for the place on the tour and for sending a copy of the book for review purposes.
---

---
A moving and emotional family drama set between France and Britain from bestselling author, Mary Wood.

They would fight for their country, at all costs . . .

When Sibbie and Marjie arrive at RAF Digby, they are about to take on roles of national importance. It's a cause of great excitement for everyone around them. Perhaps they will become code-breakers, spies even? Soon the pair embark on a rigorous training regime, but nothing can prepare them for what they're about to face . . .

Amid the vineyards of rural France, Flora and Ella can't bear the thought of another war. But as the thunderclouds grow darker, hanging over Europe, a sense of deep foreboding sets in, not just for their safety but for the fate of their families . . . With danger looming, as the threat of war becomes real, Flora and Ella are forced to leave their idyllic home and flee. Can they make it to safety, or will the war have further horrors in store for them?

The Brave Daughters is the fourth book in the Girls Who Went to War series by Mary Wood.
---

---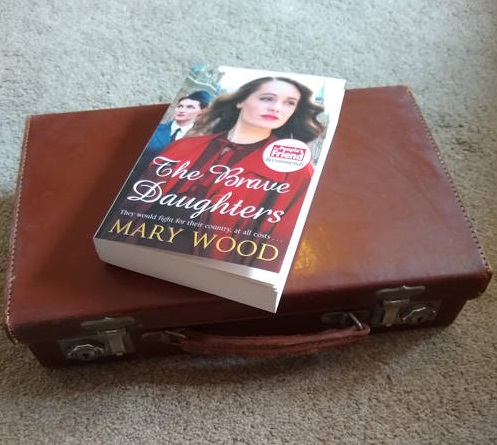 I'm a big fan of Mary Wood's books and I've been eagerly awaiting The Brave Daughters as it's the final book in the four that make up The Girls Who Went to War series. There's plenty of back story in this one so if you haven't read the other three books then you can read this perfectly well as a standalone, although I would really recommend starting at the beginning to get the full build up to all that happens in this one.
Such a lot happened in the previous instalments and there are many tangled relationships stemming from Flors, Ella and Mags, the original 'Girls' who nursed during World War I. I was really pleased to see their family trees at the beginning of The Brave Daughters and I referred to it a lot in the first quarter or so of the book as there are lots of characters to keep track of. This meant that I got off to a slower start than normal but then something so shocking and explosive takes place that I was then well and truly in the thick of the action and I didn't want to put the book down.
The brave daughters are the offspring of the original characters and, just like their mothers, they find themselves in the thick of war, this time World War II. This takes us not only around the UK, but to France where the Resistance are fighting in secret against the enemy, and also to Singapore where two of the girls are nursing. As always, Wood doesn't hold back and there are many terrible events to test the characters. But her distinctive warmth also returns and she drew me completely into their lives.
This is actually my favourite of the four books. I think it's probably because of the many different strands and the different settings which made it so fast paced and exciting. I was rooting for all of the characters and as usual they made me smile and they made me cry.
Mary Wood is one of my favourite writers. I'm never disappointed by her books. I'm sorry to see the end of this series (perhaps the daughters could have daughters!) but always excited to see what comes next.
---

---
---
---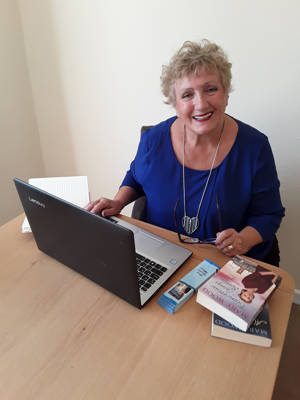 Born the thirteenth child of fifteen to a middle-class mother and an East End barrow boy, Mary Wood's childhood was a mixture of love and poverty. Throughout her life Mary has held various posts in office roles, working in the Probation services and bringing up her four children and numerous grandchildren, step-grandchildren and great-grandchildren. An avid reader, she first put pen to paper in 1989 whilst nursing her mother through her last months, but didn't become successful until she began self-publishing her novels in 2011.
Her novels include All I Have to Give, An Unbreakable Bond, In Their Mother's Footsteps and The Breckton Novels.