Outstanding Reads of 2017
Hmmm. I was determined this would be a top ten and yet here it is, my top 22 reads of the year. It was just too hard to leave any of these books off the list.
There were lots more books this year that I loved but these are the ones that stood out.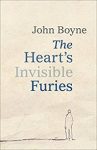 I read The Heart's Invisible Furies by John Boyne back in February. Despite being a huge fan of his writing, I was still a little daunted by the size of this book. But I urge anybody who feels the same to give it a go as it's just fantastic.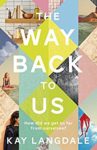 The Way Back to Us by Kay Langdale is about a family in crisis and the writing is astute and observant.
I loved The Honey Farm on the Hill by Jo Thomas. I said the author was a purveyor of dreams and it's true as she transported me to Crete in this book.
Wide Awake Asleep by Louise Wise is time travel done incredibly well as the main character jumps into various bodies from her childhood to try and change her destiny.
A Time to Change by Callie Langridge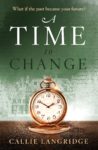 is another time travel story and it was so atmospheric as the heroine made her way between the present day and 1913 to a country house and a world on the cusp of war.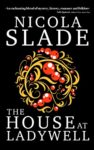 I loved the dual time narrative in The House at Ladywell by Nicola Slade and the little bits of folklore in this book where the house is a major character.
Three Things About Elsie by Joanna Cannon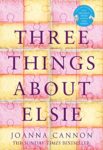 is a beautifully observed story of the complexities of the human mind and ageing. It's also got a fabulous mystery and some wonderful friendships at its heart.
Tall Chimneys by Allie Cresswell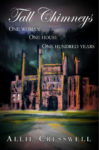 is another book where the house is as much a character as any human. I loved following the story of one woman and one house over the course of 100 years.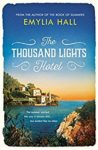 A book about Italy and an island was bound to appeal to me and I wasn't disappointed by the beauty of The Thousand Lights Hotel by Emylia Hall. It's an evocative story of a woman dealing with grief and looking for her father.
Seven Days in May by Kim Izzo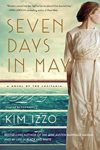 is a mixture of fact and fiction set around the voyage of the Lusitania in WWI and I loved the social history aspects of it and the characterisations.
Dead Woman Walking by Sharon Bolton
was a triumph of plotting and a pure thrill to read with an unusual and clever, sinister storyline.
Anatomy of a Scandal by Sarah Vaughan
is an intelligent and insightful courtroom drama with a very relevant and current storyline.
Maria in the Moon by Louise Beech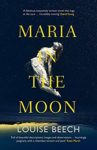 had me crying and laughing in equal measures in this beautiful story of Catherine-Maria.
I loved the two intermingled stories in My Mother's Shadow by Nikola Scott with lots of surprises and mysteries.
Heartaches and Christmas Cakes by Amy Miller
is a heartwarming Christmas saga and the first in a series so I'm really looking forward to book two.
The Finding of Martha Lost by Caroline Wallace
was deliciously quirky with a really original story and a charming innocence to the story and the characters.
I have read and loved all three of the Beachside books this year but The Beachside Sweet Shop by Karen Clarke is the one I have chosen for this list, purely because it has a sweet shop in it and I love sweet shops!
Together by Julie Cohen
is very cleverly written backwards and is a heartbreaker of a story full of emotion and passion.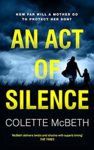 I said An Act of Silence by Colette McBeth had more layers than an onion and it's true. It's a complex and exciting political thriller.
31 Days of Wonder by Tom Winter
is wonderfully quirky and takes place over the course of a calendar month. It's also unusual in that the story doesn't take the path that you would imagine and that's what's clever about it.
Another Woman's Husband by Gill Paul
is another of those books mixing fact and fiction, this time telling the story of Wallis Simpson alongside that of a couple who were behind Diana, Princess of Wales' car the night she died. I found it utterly fascinating.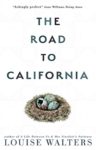 And last, but not least, The Road to California by Louise Walters was a beautiful story of love, loss, friendship and family, one that I found moving and which made me cry. This one was a bit special for me too as I was asked by Louise to be an early reader!
What do you think of my choices? I'd love to know.
I love them!