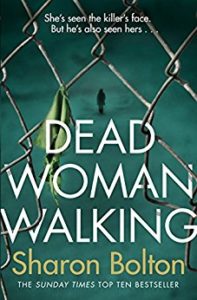 #blogtour – Dead Woman Walking by Sharon Bolton #bookreview @AuthorSJBolton @TransworldBooks @AlisonBarrow
I can't tell you how thrilled I am to be on this blog tour. Daisy in Chains was my top read of last year and I also loved Little Black Lies. I would name Sharon Bolton as one of my favourite authors and her books are ones that I just can't wait to get my hands on. And so to Dead Woman Walking. First of all, for any of you who have had your head in a bucket for the last few months, this is what it's about:
Just before dawn in the hills near the Scottish border, a man murders a young woman. At the same time, a hot-air balloon crashes out of the sky. There's just one survivor.
She's seen the killer's face – but he's also seen hers. And he won't rest until he's eliminated the only witness to his crime.
Alone, scared, trusting no one, she's running to where she feels safe – but it could be the most dangerous place of all . . .
And here are my thoughts:
Wowzers, wowzers, wowzers!!!
Well, I could just leave it there but I'd like to tell you a bit more about this fabulous book. A new Sharon Bolton is always going to be a highly coveted thing for me. Daisy in Chains was one of my top reads of 2016 and I also loved Black Little Lies. And then along came Dead Woman Walking and it's another cracking good read.
It's no secret that a hot air balloon strongly features in the story and I think that it will have put a lot of people off ever going in one. I bet those companies who do balloon rides are not best pleased with Ms Bolton! But what a unique and clever idea. In fact the whole book is unique and clever.
I'm going to be very careful not to give away any spoilers as the blurb is, I suspect, deliberately sparse so as to lead the reader on a journey of discovery. It's a shame so much has been given away in reviews as I think that it's a book with many mysteries and it's better to approach it with as few facts as possible.
We know we have a woman in a green jacket who somehow manages to survive the balloon crash. But why is she running? Why hasn't she come forward?
This book is an absolute triumph. It's not just the unusual storyline or the interesting characters, although they come together to produce one heck of a story. It's also the astonishing amount of plotting and weaving that the author must have undertaken to keep the suspense and momentum going. Several times I had to close the book for a minute just to try and process what I was reading and and to rethink everything that I thought I understood about the story.
Despite Dead Woman Walking being a thrill from start to finish, I didn't find it was a book I could race through. I wanted to make sure I took in all the detail and sometimes reread bits more than once (which is very unusual for me). In many ways I didn't want it to end but yet I really needed to know what happened in the end.
With chapters from the present merging with chapters from the past and many twists and turns, this was a book I simply didn't want to put down. The chapters are mostly really short and this just added to the tension and the need to keep reading.
Erm….in case you didn't realise, I absolutely loved this book.
With thanks to the publishers for the review copy. Dead Woman Walking was published by Bantam Press in ebook and hardback on 20th April 2017.
---
With huge thanks to Alison Barrow of Transworld Books for the place on the tour. Please do check out the other amazing blogs taking part.
---
About the Author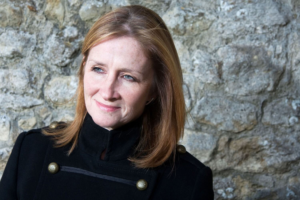 Sharon Bolton (previously S. J. Bolton) is the
critically acclaimed author of some of the most bone-chilling crime books ever written. She has been shortlisted for the CWA Gold Dagger for Crime Novel of the Year and the Theakstons Old Peculier Crime Novel of the Year. In 2014 she won the CWA Dagger in the Library for her whole body of work. Sharon lives near Oxford with her
husband and young son.