ShortBookandScribes Seven Day Spotlight – w/e 08/09/19
Hello! Welcome to my round up post for the last week.
Back to school for my little man. Whilst I was biting my lip and trying desperately not to cry as I watched him walk in, he never looked back once. I was so proud of him for his confidence and for dealing with it so well after six weeks off. He even seems to be enjoying it, although that could change when the novelty wears off. Hope not!
I'm still on my Downton binge. I'm on series 2 which is the one set during World War 1. There have been tears.
Here's what I've posted this week:
On Monday I shared a guest post by Robin Bennett, author of Life's A Banquet and also the 2020 Books I'm Really Excited About. As predicted, as soon as I posted the 2020 books post I thought of some more I'm really excited about. Anyone fancy a part two?
Tuesday's post was my review of The Love Child by Rachel Hore.
Wednesday's post was my review of Degrees of Guilt by HS Chandler.
On Thursday I shared an extract from Dancers in the Wind by Anne Coates.
On Friday I reviewed A Shadow on the Lens by Sam Hurcom and shared an extract from The Orphan Daughter by Sheila Riley.
On Saturday I reviewed Truth Hurts by Rebecca Reid and Daisy Daydream The Nursery Rhyme Bus by Sue Wickstead.
And finally, today I shared a guest post by Mark Hill, author of The Bad Place.
---
Here's what book post came my way this week.
The Garden of Lost and Found by Harriet Evans
Who would choose to destroy what they love the most?

Nightingale House, 1919.

Liddy Horner discovers her husband, the world-famous artist Sir Edward Horner, burning his best-known painting The Garden of Lost and Found days before his sudden death.

Nightingale House was the Horner family's beloved home – a gem of design created to inspire happiness – and it was here Ned painted The Garden of Lost and Found, capturing his children on a perfect day, playing in the rambling Eden he and Liddy made for them.

One magical moment. Before it all came tumbling down…

When Ned and Liddy's great-granddaughter Juliet is sent the key to Nightingale House, she opens the door onto a forgotten world. The house holds its mysteries close but she is in search of answers.

Something shattered this corner of paradise. But what?
The Bistro by Watersmeet Bridge by Julie Stock (this was a gorgeous competition win along with some lovely goodies)
When Olivia goes to manage Finn's failing bistro, will they end up sharing a table for two, or will it be a recipe for disaster?

Olivia Fuller longs to manage one of the restaurants in her father's chain and to break free to live the independent life she's wanted for so long. When her father finally puts his trust in her and sends her to a failing restaurant in Devon, she's confident she can prove herself capable of doing the job.

Finn Anderson is about to lose his beloved seaside bistro, unless the bank can find a buyer to dig him out. When George Fuller offers Finn a deal, he has no choice but to accept if he wants any chance of getting his bistro back one day. And then the new manager arrives…

Even after meeting the prickly chef and discovering his complete lack of business skills, Olivia is confident she can turn the struggling business round. But as Olivia and Finn start working together, a mutual attraction develops between them, and soon, nothing is going according to Olivia's plan.

When there's a real chance that the bistro might be sold off, Olivia and Finn determine to fight for it, united by their hard work and their growing feelings for each other.

But can they save the bistro and be together, or does destiny have a different path in mind?

A feel-good contemporary romance set in a bistro beside the sea in Devon.
The Day We Meet Again by Miranda Dickinson (more lovely goodies!)
Their love story started with goodbye…

The brand-new novel from The Sunday Times bestselling author, Miranda Dickinson.

'We'll meet again at St Pancras station, a year from today. If we're meant to be together, we'll both be there. If we're not, it was never meant to be . . .'

Phoebe and Sam meet by chance at St Pancras station. Heading in opposite directions, both seeking their own adventures, meeting the love of their lives wasn't part of the plan. So they make a promise: to meet again in the same place in twelve months' time if they still want to be together.

But is life ever as simple as that?

This is a story of what-ifs and maybes – and how one decision can change your life forever…
The Secret Life of Books by Tom Mole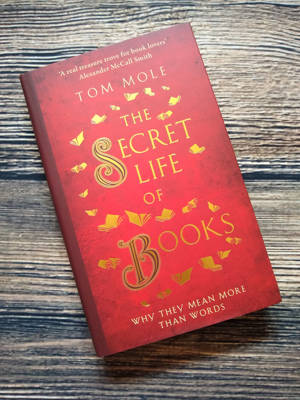 We love books. We take them to bed with us. They weigh down our suitcases when we go on holiday. We display them on our bookshelves or store them in our attics. We give them as gifts. We write our names in them. We take them for granted. And all the time, our books are leading a double life.

The Secret Life of Books is about everything that isn't just the words. It's about how books transform us as individuals. It's about how books – and readers – have evolved over time. And it's about why, even with the arrival of other media, books still have the power to change our lives.

In this illuminating account, Tom Mole looks at everything from binding innovations to binding errors, to books defaced by lovers, to those imprisoning professors in their offices, to books in art, to burned books, to the books that create nations, to those we'll leave behind.

It will change how you think about books.
Death Makes No Distinction by Lucienne Boyce
Two women at opposite ends of the social scale, both brutally murdered.

Principal Officer Dan Foster of the Bow Street Runners is surprised when his old rival John Townsend requests his help to investigate the murder of Louise Parmeter, a beautiful writer who once shared the bed of the Prince of Wales. Her jewellery is missing, savagely torn from her body. Her memoirs, which threaten to expose the indiscretions of the great and the good, are also missing.

Frustrated by the chief magistrate's demand that he drop his investigation into the death of the unknown beggar woman, found savagely raped and beaten and left to die in the outhouse of a Holborn tavern, Dan is determined to get to the bottom of both murders. But as his enquiries take him into both the richest and the foulest places in London, and Townsend's real reason for requesting his help gradually becomes clear, Dan is forced to face a shocking new reality when the people he loves are targeted by a shadowy and merciless adversary.

The investigation has suddenly got personal.
The Animals at Lockwood Manor by Jane Healey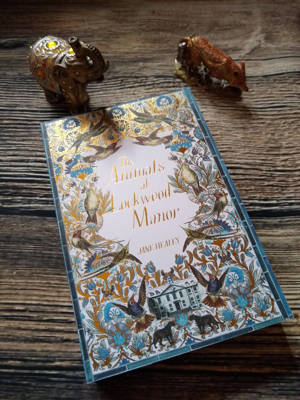 Some secrets are unspoken. Others are unspeakable . . .

August 1939.

Thirty-year-old Hetty Cartwright is tasked with the evacuation and safekeeping of the natural history museum's collection of mammals. Once she and her exhibits arrive at Lockwood Manor, however, where they are to stay for the duration of the war, Hetty soon realizes that she's taken on more than she'd bargained for.

Protecting her charges from the irascible Lord Lockwood and resentful servants is work enough, but when some of the animals go missing, and worse, Hetty begins to suspect someone – or something – is stalking her through the darkened corridors of the house.

As the disasters mount, Hetty finds herself falling under the spell of Lucy, Lord Lockwood's beautiful but clearly haunted daughter. But why is Lucy so traumatized? Does she know something she's not telling? And is there any truth to local rumours of ghosts and curses?

Part love story, part mystery, The Animals at Lockwood Manor by Jane Healey is a gripping and atmospheric tale of family madness, long-buried secrets and hidden desires.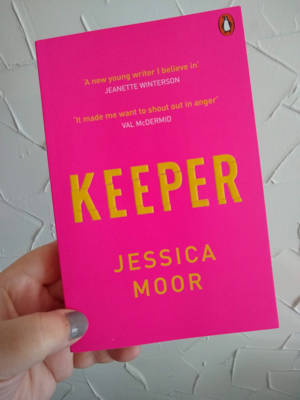 He's been looking in the windows again. Messing with cameras. Leaving notes.
Supposed to be a refuge. But death got inside.

When Katie Straw's body is pulled from the waters of the local suicide spot, the police decide it's an open-and-shut case. A standard-issue female suicide.

But the residents of Widringham women's refuge where Katie worked don't agree. They say it's murder.

Will you listen to them?

An addictive literary page-turner about a crime as shocking as it is commonplace, Keeper will leave you reeling long after the final page is turned.