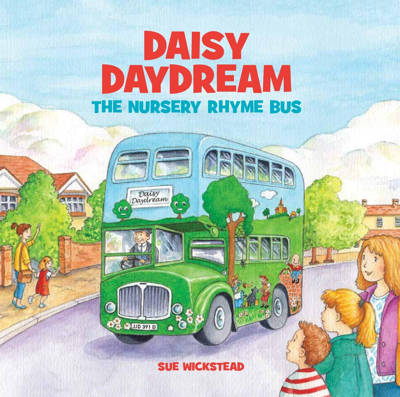 ShortBookandScribes #BookReview – Daisy Daydream The Nursery Rhyme Bus by Sue Wickstead @JayJayBus @rararesources #BlogTour #Giveaway #ChildrensBooks
It's always a treat to review a Sue Wickstead book. My son and I really enjoyed Daisy Daydream. My thanks to Sue for sending me a copy of the book for review purposes and to Rachel Gilbey from Rachel's Random Resources for the place on the tour.
---

Daisy was a happy red bus who loved travelling the busy streets of London.

When newer and shinier buses came along, the older buses like Daisy began to disappear.

would Daisy become one of the forgotten buses, or was something else planned for her?
---
This is another cracking story from the pen of Sue Wickstead. This time we meet Daisy, a bus who is decommissioned, passed over for newer models with doors that open at the front, not the back, and which don't need a conductor. I remember that happening myself!
What's lovely is that Jay-Jay the Supersonic Bus makes an appearance and it is his transformation that helps Daisy become Daisy Daydream, The Nursery Rhyme Bus. With the help of her driver, Phillip, and conductor, Val, she is painted in colours to look like rolling hills, her seats are removed and she has a fabulous slide that sits on the bonnet. Best of all, scenes from nursery rhymes are painted onto her. She looks so wonderful and inviting.
My son and I loved this story. It's a heart-warming tale of not being consigned to the scrap heap. It's accompanied by gorgeous and colourful illustrations and it really is a pleasure to read. I also loved the fact that at the end there is a bit of information about the real Daisy Daydream. It's a fabulous, accessible story for young children.
---

 Giveaway to Win 1 x Paperback copy of
Daisy Daydream's bus rhymes and joke book (UK Only)
*Terms and Conditions –UK entries welcome. Please enter using the Rafflecopter box below. The winner will be selected at random via Rafflecopter from all valid entries and will be notified by Twitter and/or email. If no response is received within 7 days then Rachel's Random Resources reserves the right to select an alternative winner. Open to all entrants aged 18 or over. Any personal data given as part of the competition entry is used for this purpose only and will not be shared with third parties, with the exception of the winners' information. This will passed to the giveaway organiser and used only for fulfilment of the prize, after which time Rachel's Random Resources will delete the data. I am not responsible for despatch or delivery of the prize.
---

---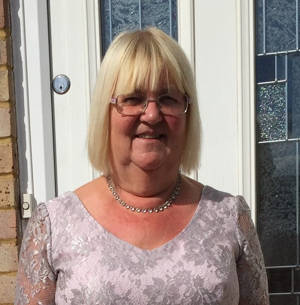 I am a teacher and an author and have currently written six children's picture books with a bus theme.
For over 20 years, alongside my teaching career, I worked with a Children's Charity, The Bewbush Playbus Association, which led me to write a photographic history book about it.
I soon found that many children had never been on a bus before, let alone a 'Playbus' and they wanted to know more. I decided to write a fictional tale about the bus, his number plate JJK261 gave him his name.
'Jay-Jay the Supersonic Bus,' came out in print in 2014. It is the story behind the original bus and is his journey from a scrap-yard to being changed into a playbus for children to play in. From Fact to fiction the bus journey continued.
This story has now been followed by five more picture books.
I also undertake events and author bookings and love to share the story. There are also a few more stories in the writing process, with links to real events and buses.
The story has been read in many schools in the south-East of England, where I teach as a cover teacher, it is always well received and certainly different.