Seven Day Spotlight – w/e 17/02/19
Welcome to this week's Seven Day Spotlight round up post. Here's what I posted on my blog this week:
Monday was a busy day with three posts. I shared my review of Murder Unexpected by Anita Waller, my review of Leo and the Lightning Dragons by Gill White and Gilli B and an extract from The Stepney Doorstep Society by Kate Thompson.
Tuesday's post was a guest post by Belinda Missen, author of An Impossible Thing Called Love. She wrote about bookstores in London.
On Wednesday I shared my review of The Lost Man by Jane Harper.
Thursday's post was a guest post by Sue Barnard, author of The Ghostly Father.
Friday was a two post day with me sharing my review of The Light in the Dark by Horatio Clare and an extract from From Mum With Love by Louise Emma Clarke.
Saturday's post was a guest post by Fiona Stocker, author of Apple Island Wife: Slow Living in Tasmania. Her post was 10 things you don't know about her.
And finally, this morning I shared two recipes from The Migraine Relief Plan by Stephanie Weaver. There's a chance to win a copy of the book too so please do enter if you are interested in finding out more about the plan.
---
I've added some cracking books to my TBR pile this week. Here they are: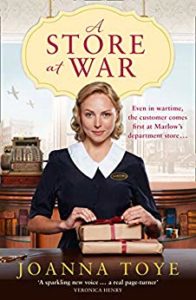 Even in wartime the customer comes first at Marlow's department store.

It's 1941 and young Lily Collins is starting work in Midlands department store Marlow's, whose gleaming facade has fascinated her since childhood.

As the air raid sirens blare, Lily learns the ropes from her sophisticated boss Miss Frobisher alongside shy fellow junior Gladys. But her burgeoning friendship with young salesman Jim draws her into a swirl of secrets within the store. And with the war progressing to crisis point, Cedric Marlow and his staff must battle nightly bombings and the absence of loved ones to keep going.

From a former writer of The Archers comes a novel that weaves together a powerful sense of community and a vivid evocation of a time when every man, woman and child was doing their bit.
M for Mammy by Eleanor O'Reilly
Meet the Augustts: a loving, Irish family who, like all families, are a bit complicated.

They are bound together by their love for each other, but each expresses themselves in a very different way. When misfortune strikes the family, they must learn to understand each other anew. Sometimes, in a family as complicated as the Augustts, it's not always what is spoken that makes the most sense.

Everything is shaken up when Granny Mae-Anne moves in and takes charge. A force of nature, full of stern words and no-nonsense common sense, it is she who must try and hold the family together.

M for Mammy is an uplifting story about the unique comfort of home, the language we can find when the words aren't there, and the power of a family to heal itself.
The Fragments by Toni Jordan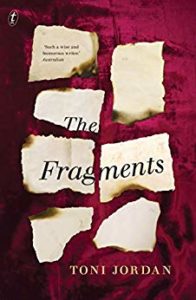 Inga Karlson died in a fire in New York in the 1930s, leaving behind three things: a phenomenally successful first novel, the scorched fragments of a second book—and a literary mystery that has captivated generations of readers.

Nearly fifty years later, Brisbane bookseller Caddie Walker is waiting in line to see a Karlson exhibition featuring the famous fragments when she meets a charismatic older woman. The woman quotes a phrase from the Karlson fragments that Caddie knows does not exist—and yet to Caddie, who knows Inga Karlson's work like she knows her name, it feels genuine.

Caddie is electrified. Jolted her from her sleepy, no-worries life in torpid 1980s Brisbane she is driven to investigate: to find the clues that will unlock the greatest literary mystery of the twentieth century.
Seraphine Mayes and her brother Danny are the first set of twins to be born at Summerbourne House. But on the day they were born their mother threw herself to her death, their au pair fled, and the village thrilled with whispers of a stolen baby.

Now twenty-five, and mourning the recent death of her father, Seraphine uncovers a family photograph taken on the day the twins were born featuring both parents posing with just one baby. Seraphine soon becomes fixated with the notion that she and Danny might not be twins after all, that she wasn't the baby born that day and that there was more to her mother's death than she has ever been told…

Why did their beloved au pair flee that day? 
Where is she now? 
Does she hold the key to what really happened?
My Lovely Wife by Samantha Downing
This is a story about a married couple. They met, fell in love, had two beautiful children. So far, so ordinary.

But they have a very dark secret.

It's a story with a twist. And then another. And another.

You might think you've read stories like this before.

You'd be wrong.

By the end of the first chapter you'll be hooked.

At page fifty you might not sleep until you finish.

And when you turn the last page, you'll ask yourself one question:

How well do you really know the person you love most?
Look around you. Who holds the most power in the room? Is it the one who speaks loudest, who looks the part, who has the most money, who commands the most respect?

Or perhaps it's someone like Christine Butcher: a meek, overlooked figure, who silently bears witness as information is shared and secrets are whispered. Someone who quietly, perhaps even unwittingly, gathers together knowledge of the people she's there to serve – the ones who don't notice her, the ones who consider themselves to be important.

There's a fine line between loyalty and obsession. And when someone like Christine Butcher is pushed to her limit, she might just become the most dangerous person in the room . . .
Stanley and Elsie by Nicola Upson
The First World War is over, and in a quiet Hampshire village, artist Stanley Spencer is working on the commission of a lifetime, painting an entire chapel in memory of a life lost in the war to end all wars. Combining his own traumatic experiences with moments of everyday redemption, the chapel will become his masterpiece.

When Elsie Munday arrives to take up position as housemaid to the Spencer family, her life quickly becomes entwined with the charming and irascible Stanley, his artist wife Hilda and their tiny daughter Shirin.

As the years pass, Elsie does her best to keep the family together even when love, obsession and temptation seem set to tear them apart…
Two women. One deadly secret. A rivalry that could destroy them.

Ava Wells is perfect. She has the boyfriend, the career, the looks. But one night changes everything and her life suddenly isnt so seamless.

Jade Fernleigh is ambitious. She's worked hard to get where she is. And she's not about to let Ava take the job she rightly deserves.

Both women share a secret that could destroy them, but who will crumble first?
The Neighbour by Fiona Cummins
The gripping crime thriller of the year with a twist you'll never see coming . . .

FOR SALE: A lovely family home with good-sized garden and treehouse occupying a plot close to woodland. Perfect for kids, fitness enthusiasts, dog walkers . . .

And, it seems, the perfect hunting ground for a serial killer.

On a hot July day, Garrick and Olivia Lockwood and their two children move into 25 The Avenue looking for a fresh start. They arrive in the midst of a media frenzy: they'd heard about the local murders in the press, but Garrick was certain the killer would be caught and it would all be over in no time. Besides, they'd got the house at a steal and he was convinced he could flip it for a fortune.

The neighbours seemed to be the very picture of community spirit. But everyone has secrets, and the residents in The Avenue are no exception.

After six months on the case with no real leads, the most recent murder has turned DC Wildeve Stanton's life upside down, and now she has her own motive for hunting down the killer – quickly.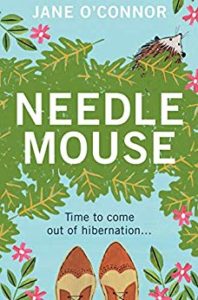 Time to come out of hibernation…

Sylvia Penton has been hibernating for years, it's no wonder she's a little prickly…

Sylvia lives alone, dedicating herself to her job at the local university. On weekends, she helps out at a local hedgehog sanctuary because it gives her something to talk about on Mondays – and it makes people think she's nicer than she is.

Only Sylvia has a secret: she's been in love with her boss, Professor Lomax, for over a decade now, and she's sure he's just waiting for the right time to leave his wife. Meanwhile she stores every crumb of his affection and covertly makes trouble for anyone she feels gets in his way.

But when a bright new PhD candidate catches the Professor's eye, Sylvia's dreams of the fairy tale ending she has craved for so long, are soon in tatters, driving her to increasingly desperate measures and an uncertain future.

Sylvia might have been sleep walking through her life but things are about to change now she's woken up…
The Secret Life of Moles by Liz Burgess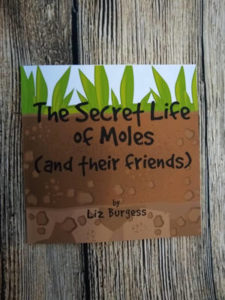 Liz Burgess has always held a keen interest in nature, especially small furry mammals!

Long fascinated by their secret activities at home in her own back garden, and the fields surrounding it, she decided to explore this special underground world, and find out more about moles and their other little friends. Liz Burgess lives in South Yorkshire and The Secret Life of Moles is her first book for children.
I also had a lovely surprise on Valentine's Day. To promote E.L. James' next book, The Mister, I received a gorgeous chocolate heart/lock. Yum!
London, 2019. Life has been easy for Maxim Trevelyan. With his good looks, aristocratic connections, and money, he's never had to work and he's rarely slept alone. But all that changes when tragedy strikes and Maxim inherits his family's noble title, wealth, and estates, and all the responsibility that entails. It's a role he's not prepared for and one that he struggles to face.

But his biggest challenge is fighting his desire for an unexpected, enigmatic young woman who's recently arrived in England, possessing little more than a dangerous and troublesome past. Reticent, beautiful, and musically gifted, she's an alluring mystery, and Maxim's longing for her deepens into a passion that he's never experienced and dares not name. Just who is Alessia Demachi? Can Maxim protect her from the malevolence that threatens her? And what will she do when she learns that he's been hiding secrets of his own?

From the heart of London through wild, rural Cornwall to the bleak, forbidding beauty of the Balkans, The Mister is a roller-coaster ride of danger and desire that leaves the reader breathless to the very last page.