ShortBookandScribes Seven Day Spotlight – w/e 25/08/19
Hi, it's that time again. I can hardly believe another week has passed, we're hurtling towards the start of the school year and we have another heatwave. I'm trying desperately to think what I've actually done this week but apart from the dreaded shopping for school uniform and spending hours in the park on a mega hot day, I can't think of very much at all. Oh, there's reading of course, I've done quite a bit of that. My usual last minute stuff, don't ya know. That's just how I roll. I hope you've all had a great week.
Here's what I posted this week:
Monday – my review of The Family Upstairs by Lisa Jewell.
Tuesday – my review of The Song of Peterloo by Carolyn O'Brien.
Wednesday – my review of Dead Guilty by Michelle Davies.
Thursday – my review of What's Left Unsaid by Deborah Stone.
Friday – my review of The Hotel Where We Met by Belinda Jones.
Saturday – my review of Widdershins by Helen Steadman.
Sunday – my review of Ask Again, Yes by Mary Beth Keane.
Would you look at that! A whole week of reviews!
---
I've had some lovely books come my way this week.
The Woman in the Water by Katerina Diamond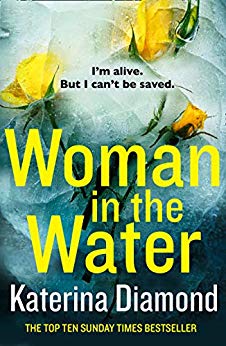 I'm alive. But I can't be saved . . .

When a woman's body is found submerged in icy water, police are shocked to find she is alive. But she won't disclose her name, or what happened to her – even when a second body is discovered. And then she disappears from her hospital bed.

Detectives Adrian Miles and Imogen Grey follow their only lead to the home of the Corrigans, looking for answers. But the more they dig into the couple's lives, the less they understand about them.

What's their connection to the body in the river?

Why have other people they know been hurt, or vanished?

And can they discover the dark truth of their marriage before it's too late?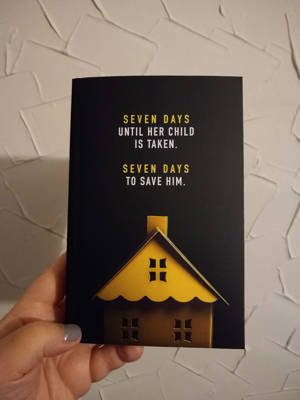 A race against time to save her child…

In seven days, Maggie's son, Max, turns three. But she's not planning a party or buying presents or updating his baby book. She's dreading it. Because in her world, third birthdays are the days on which the unthinkable happens… she loses her child.

For the last twelve years Maggie has been imprisoned in a basement. Abducted aged fifteen, she gave birth to two sons before Max, and on their third birthdays her captor came and took them from her.

She cannot let it happen again. But she has no idea how to stop it. And the clock is ticking…
A young mother's sacrifice. A child's desperate search for the truth . . .
London, 1917

When nineteen-year-old Alice Copeman becomes pregnant, she is forced by her father and stepmother to give up the baby.  She simply cannot be allowed to bring shame upon her family. But all Alice can think about is the small, kitten-like child she gave away, and she mourns the father, a young soldier, so beloved, who will never have the chance to know his daughter.

Edith and Philip Burns, a childless couple, yearn for a child of their own. When they secretly adopt a baby girl, Irene, their life together must surely be complete. Irene grows up knowing that she is different from other children, but no one will tell her the full truth.

Putting hopes of marriage and children behind her, Alice embarks upon a pioneering medical career, striving to make her way in a male-dominated world. Meanwhile, Irene struggles to define her own life, eventually leaving her Suffolk home to find work in London.

As two extraordinary stories intertwine across two decades, will secrets long-buried at last come to light?

Brilliantly evoking the changing attitudes of the time, The Love Child is a novel about love, family, separation, despair and hope, full of tenderness and deep feeling.
We Met In December by Rosie Curtis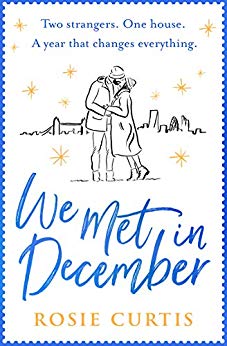 What if you couldn't get away from the one who got away?

This December, unlucky-in-love Jess is following her dream and moving to Notting Hill. On the first night in her new house-share she meets Alex, the guy in the room next door. They don't kiss under the mistletoe, but there's still a spark that leaves Jess imagining how they might spend the year together – never mind the house rule against dating…

But when Jess returns from her Christmas holiday, she finds Alex has started seeing Emma, who lives on the floor above them. Now Jess faces a year of bumping into the man of her dreams – and, apparently, the woman of his.

Jess is determined to move on and spend the year falling in love with London, not Alex – but what if her heart has other ideas?
The Undoing of Arlo Knott by Heather Child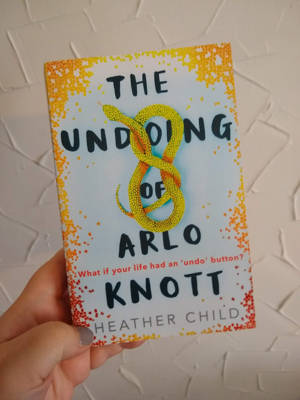 WHAT IF YOUR LIFE HAD AN 'UNDO' BUTTON?

Arlo Knott develops the mysterious ability to reverse his last action. It makes him able to experience anything, to charm any woman and impress any friend. His is a life free of mistakes, a life without regret.

But second chances aren't all they're cracked up to be. As wonderful as his new life is, a mistake in Arlo's traumatic childhood still haunts him and the temptation to undo, undo and keep undoing could be too much to resist.
Tess and Gus are meant to be. They just haven't met properly yet. And perhaps they never will . . .

Today is the first day of the rest of your life is the motto on a plate in the kitchen at home, and Tess can't get it out of her head, even though she's in Florence for a final, idyllic holiday before university.

Gus and his parents are also on holiday in Florence – and, for one day, the paths of these two eighteen-year-olds will criss-cross before they each return to England.

Over the course of the next sixteen years, life and love will offer them very different challenges. Separated by distance and chance, there's no way the two of them are ever going to meet each other properly . . . or is there?
The Slaughter Man by Cassandra Parkin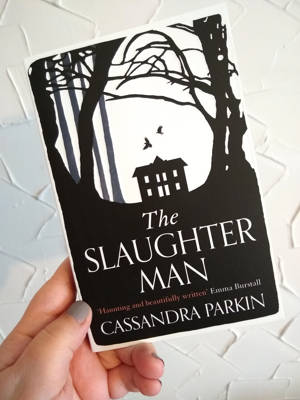 When her identical twin Laurel dies, seventeen-year-old Willow's life falls apart. With her parents' marriage faltering, she finds escape at her uncle Joe's cottage. But even as they begin to know each other, Willow is plagued with memories of her sister. Then, Lucas arrives in her life – troubled, angry and with a dangerous past.

Joe's cottage is idyllic, but the forest is filled with secrets. What is Joe hiding from her? What events have brought Lucas to her door? And who is the Slaughter Man who steals through Willow's sleep?

As the lines between dreams and reality become blurred, Willow's torment deepens. It seems as if her only escape lies with the Slaughter Man.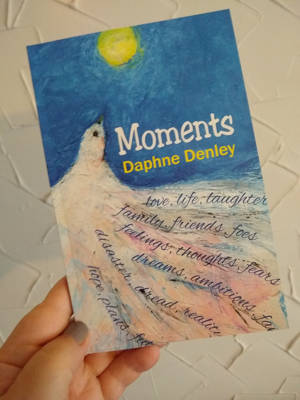 Like many of us, Daphne Denley is a fully signed-up apprentice of mid-life mayhem. She is a mother trying to adjust to her daughter's grown up tastes. And she is a loving wife who has had her life turned upside down by her husband's devastating diagnosis.

This collection of poems is an autobiography in verse. In turns heartfelt, familiar and beautifully observed, Daphne explores each of life's Moments – and in the process shows us how, even in the worst of times, hope can return in the end.
A Single Thread by Tracy Chevalier
It is 1932, and the losses of the First World War are still keenly felt.

Violet Speedwell, mourning for both her fiancé and her brother and regarded by society as a 'surplus woman' unlikely to marry, resolves to escape her suffocating mother and strike out alone.

A new life awaits her in Winchester. Yes, it is one of draughty boarding-houses and sidelong glances at her naked ring finger from younger colleagues; but it is also a life gleaming with independence and opportunity. Violet falls in with the broderers, a disparate group of women charged with embroidering kneelers for the Cathedral, and is soon entwined in their lives and their secrets. As the almost unthinkable threat of a second Great War appears on the horizon Violet collects a few secrets of her own that could just change everything…

Warm, vivid and beautifully orchestrated, A Single Thread reveals one of our finest modern writers at the peak of her powers.
ONE FALSE MOVE
Someone is setting fire to Sheffield. It starts with small things – dustbins and abandoned sheds – so people don't notice at first. But the calling card is there if you look for it.
WILL IGNITE
Soon the fires spread to offices, homes, people. The Firewatcher's followers are growing and they have one particular blaze in mind – one that the police would do well to pay attention to.
THE CITY
But D/S Adam Tyler is distracted by a case, one that he is unknowingly connected to. And if he can't discover the link between the fires and himself, he will burn – along with the entire city.
The Fallout by Rebecca Thornton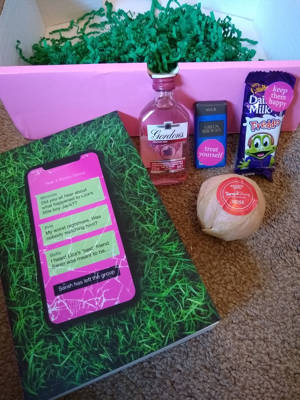 Everyone has an opinion. Everyone has a secret.

I only took my eyes off him for a second.
One little mistake is all it takes . . .

When Sarah forgets to check on her best friend's little boy, distraction turns to disaster. And she's faced with a dilemma.

Tell the truth, lose a friend.
Tell a lie, keep her close.

In a split second, Sarah seals her fate. But accidents have aftershocks, and lies have consequences. And when it's someone else's child, the rumours are quick to multiply.

Everyone's talking about what happened. And sooner or later, the truth will have to come spilling out…
The Lying Room by Nicci French
Neve Connolly looks down at a murdered man.
She doesn't call the police. 

'You know, it's funny,' Detective Inspector Hitching said. 'Whoever I see, they keep saying, talk to Neve Connolly, she'll know. She's the one people talk to, she's the one people confide in.'
A trusted colleague and friend. A mother. A wife. Neve Connolly is all these things.
She has also made mistakes; some small, some unconsciously done, some large, some deliberate. She is only human, after all.
But now one mistake is spiralling out of control and Neve is bringing those around her into immense danger.
She can't tell the truth. So how far is she prepared  to go to protect those she loves?
And who does she really know? And who can she trust?
A liar. A cheat. A threat. Neve Connolly is all these things.
Could she be a murderer?