ShortBookandScribes #BookReview – Dead Guilty by Michelle Davies @M_Davieswrites @panmacmillan #RandomThingsTours #BlogTour #DeadGuilty
I'm very pleased to be taking part in the blog tour for Dead Guilty by Michelle Davies today and will be sharing my review below. My thanks to Anne Cater from Random Things Tours for the place on the tour and to Grace Harrison from Pan Macmillan for the copy of the book for review purposes.
---
Dead Guilty by Michelle Davies is the captivating fourth novel in the critically acclaimed Maggie Neville series, following False Witness.

Has the killer in DC Maggie Neville's cold case returned after a decade of silence?

Katy Pope was seventeen when she was brutally murdered on a family holiday in Majorca. Despite her mother's high rank in the Met and the joint major investigation between the British and Spanish police, Katy's killer was never caught.

Ten years later, Katy's family return to the Spanish island to launch a fresh appeal for information, taking with them the now skeletal team of investigating Met detectives, and newly seconded Maggie as the family liaison officer.

But Maggie's first international investigation quickly goes from being more than just a press conference when another British girl there on holiday goes missing, and Katy's killer announces that it's time for an encore . . .
---

This is the fourth in the DC Maggie Neville series of books but it's my first and I can honestly say that it didn't matter a jot that I hadn't read the others. Anything of importance was explained enough and the other stuff wasn't relevant to the story in Dead Guilty. That's not to say that it wouldn't have been nice to start from the beginning and follow Maggie through the series but it's just not a necessity.
What appealed to me in particular about Dead Guilty was the cold case aspect and also that it's set in Majorca. It gave a different edge to the police procedural/crime genre. The cold case is that of Katy Pope, a 17 year old who was murdered whilst on holiday with her family ten years previously. Her parents, brother and boyfriend head back to Majorca for a memorial and to see if a new appeal will bring forth any new information. Also going to the island are the small police team who are still trying to find out who killed Katy, and this includes Maggie.
I rather liked Maggie. I found her sensible in her work (if not in her private life), quite calm and measured in her thinking, and I particularly liked her way of dealing with difficult people and the way she could shut people down without being nasty or getting angry. I found the Majorcan aspect really interesting and the way the team had to interact with the Spanish police who didn't really want the British contingency to be there added an extra complication to the investigation.
I was kept guessing until the end, with my focus shifting between various possible culprits. The author did a good job with the red herrings and I was racing through the last few chapters to see how it would all turn out.
Although Maggie made a bit of a mess of things, there was a strand of the story that I thought might just be explored in future books and I'd be really interested to see if that happened. The ending also made me wonder what direction her life is going to go in next. She's such an engaging character, a Family Liaison Officer as well as a detective, and I'm really pleased to have read this instalment of her story.
---

---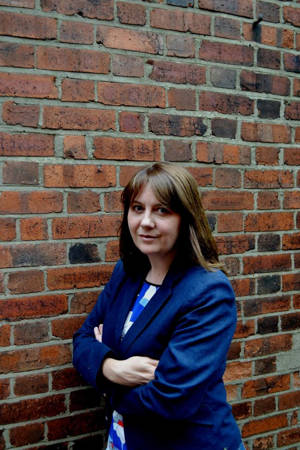 Michelle spent the formative years as a reporter on a local newspaper in Buckinghamshire and interviewed many relatives of serious victims during that time.
Later, as a freelance journalist for women's magazines, she secured an interview with Kerry Needham, whose son Ben Needham went missing in Kos in 1991 when he was a toddler. It was hearing her talk about it that gave Michelle the idea for making her central police character a FLO.