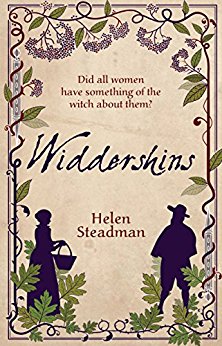 ShortBookandScribes #BookReview – Widdershins by Helen Steadman
Widdershins is a fabulous read. If you like historical fiction set around witch trials then you have to read this one. I'm delighted to be bringing you my thoughts today. My thanks to Impress Books for sending me a copy of the book for review purposes.
---
'Did all women have something of the witch about them?'

Jane Chandler is an apprentice healer. From childhood, she and her mother have used herbs to cure the sick. But Jane will soon learn that her sheltered life in a small village is not safe from the troubles of the wider world.

From his father's beatings to his uncle's raging sermons, John Sharpe is beset by bad fortune. Fighting through personal tragedy, he finds his purpose: to become a witch-finder and save innocents from the scourge of witchcraft.

Inspired by true events, Widdershins tells the story of the women who were persecuted and the men who condemned them.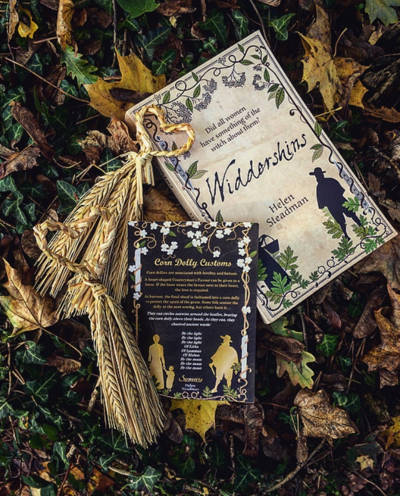 I'm afraid I can't take the credit for this beautiful photo but it was too good not to share in this post. It came from the author or publishers when I was taking part in the blog tour for the sequel, Sunwise.
Interestingly, the photo below is one I took on my recent holiday to Northumberland. With no prompting the author recognised it as Widdershins country, a fact I hadn't even taken on board when I decided to put this book in my holiday reading pile.
---

Widdershins is such a compelling story of two lives and their eventual convergence. Those two people are John Sharpe and Jane Chandler and this is the mid-1600s, a time of great unrest for women as more and more of them were rounded up and prosecuted for being witches.
John is a truly horrible character, one in whom I didn't find a single redeeming feature. You could call him a product of his upbringing, with a mother who died giving birth to him and a father who beat him black and blue, but I think the evil streak was always within him. He blamed a local midwife, Dora Shaw, for his mother's death and this forms the basis of his later choice to become a witchfinder.
Jane, meanwhile, is a gentle girl living with her mother, assisting her with her herbal remedies. It's astounding now to think about how much we know about herbs and their properties and yet back then it was looked on with such suspicion. She lives a relatively carefree life for the times, until she reaches her teenage years and falls in love.
For much of the book, John in Scotland and Jane 15 miles from Newcastle, have their very separate stories leading me to wonder how they would be linked together but when that did happen it was in a horrifying way and I was so shocked at all that happened. I wasn't ignorant to the witch trials at all, but the way that this book is written is so rich with detail that it made it feel completely real.
I was fascinated by the way herbs were used, such an interesting subject and it always makes me wonder how these traditional remedies were discovered in the first place. They were always passed down through the generations or to apprentices and that is the case with Jane and her mother, Annie. Both such lovely characters and life was so cruel to them.
For all the modern day problems I'm so incredibly glad I don't live in the 1600s. So little was understood about the way things worked and people such as John Sharpe were eager to dismiss the lack of understanding as witchcraft. Court room scenes in which he demonstrated his witchfinder 'skills' were truly awful to read and the fact that Helen Steadman based her story around the real life Newcastle witch trials only compounds that.
If I hadn't known there was a follow up to this book (Sunwise) I would have been shouting 'noooooo' at the end as it finishes on a bit of a cliffhanger. I can't wait to read Sunwise now to see what on earth is going to happen next. I'm so pleased I've read Widdershins at last. Although it was a harrowing read in many ways and one which took me a little getting into due to the writing style (which is accessible but of the times) and subject matter, I found it drew me in completely into both strands of the story and kept me turning those pages to find out what would happen. It's a great historical fiction read and one which would make a brilliant book group read as there is so much to think and talk about.
---

Helen Steadman lives in the foothills of the North Pennines, and she particularly enjoys researching and writing about the history of the north east of England.