ShortBookandScribes Seven Day Spotlight – w/e 14/07/19
Welcome to this week's Seven Day Spotlight. It was the week of the six review blog tours. When I wrote them all in my diary I thought to myself that I would need to get a head start. Ha, that didn't happen so I read them all in the space of a week. It helped that they were all fab reads but I'm rather proud of myself as normally I'd allow two days per book. Here's what I learnt:
I thrive on pressure.
But I wouldn't want to keep up that pace all that time.
My family still got fed but some other stuff had to wait.
I shouldn't do it again but I probably will.
As I spent most of the week reading I don't really have any other news. Here's what I posted:
On Monday I reviewed Needlemouse by Jane O'Connor.
On Tuesday I reviewed You'll Never See Me Again by Lesley Pearse.
On Wednesday I reviewed Expectation by Anna Hope.
On Thursday I reviewed Come Back For Me by Heidi Perks.
On Friday I reviewed Truth or Die by Katerina Diamond.
On Saturday I shared an extract from Meet Me in Cockleberry Bay by Nicola May.
Today I reviewed The Missing Wife by Sam Carrington.
---
Would you believe all my book post this week arrived on the same day? Here's what I got:
Seven days. Three families. One killer.

It was supposed to be the perfect holiday, dreamed up by Kate as the ideal way to turn 40: four best friends and their husbands and children in a luxurious villa under the blazing sunshine of Provence.

But there is trouble in paradise. Kate suspects that her husband is having an affair, and that the other woman is one of her best friends.

One of these women is willing to sacrifice years of friendship and destroy her family. But which one? As Kate closes in on the truth in the stifling Mediterranean heat, she realises too late that the stakes are far higher than she ever imagined.

Because someone in the villa is prepared to kill to keep their secret hidden.
The Light Keeper by Cole Moreton
Sarah stands on the brink, arms open wide as if to let the wind carry her away.

She's come to the high cliffs to be alone, to face the truth about her life, to work out what to do.

Her lover Jack is searching, desperate to find her before it is too late. But Sarah doesn't want to be found. Not yet. Not by him.

And someone else is seeking answers up here where the seabirds soar – a man known only as the Keeper, living in an old lighthouse right on the cusp of a four-hundred-foot drop. He is all too aware that sometimes love takes you to the edge . . .
Life is made up of countless moments. Moments that make us who we are. But what if they don't unfold the way they're supposed to…?

What if you get on the wrong bus, or don't speak to the right person at a party, or stay in a job that isn't for you? Will you miss your one chance at happiness? Or will happiness find you eventually, when the moment is right?

Meet Matthew and Myrtle. They have never really felt like they fitted – in life or with anyone else. But they are meant to be together – if only they didn't keep missing each other.

A heart-breaking and compelling story about family and friendship. A story about love and loss. A story about life.
This Little Dark Place by A.S. Hatch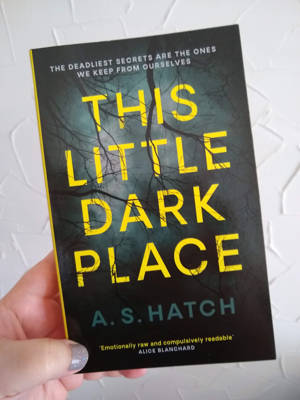 How well do you know your girlfriend?

How well do you know your lover?

How well do you know yourself?

Daniel and Victoria are together. They're trying for a baby. Ruby is in prison, convicted of assault on an abusive partner.

But when Daniel joins a pen pal program for prisoners, he and Ruby make contact. At first the messages are polite, neutral – but soon they find themselves revealing more and more about themselves. Their deepest fears, their darkest desires.

And then, one day, Ruby comes to find Daniel. And now he must decide who to choose – and who to trust.
Darkest Truth by Catherine Kirwan
He'll do anything to protect his secrets. She'll stop at nothing to expose the truth.

It only takes one person to break the silence.

When solicitor Finn Fitzpatrick is approached by a man to investigate the death of his daughter, her first instinct is to refuse.

The father is grieving, and unable to accept that his daughter committed suicide. And yet something about the man's story chimes with Finn.

Why did a bright, confident, beautiful young girl suddenly drop out of school? Could the answer lie in her relationship with Ireland's most famous film director?

The deeper Finn goes into the case, the more dark, twisted and dangerous the picture becomes.

Because these are powerful people she is trying to expose. And they're willing to do anything to keep the truth hidden.
Mr Godley's Phantom by Mal Peet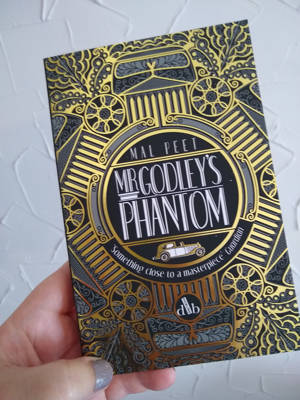 It's 1945 and Martin Heath, like many men at that time, is struggling to settle, to find his place again after the horrors of war. Then an old comrade sends him a letter and tells him of a position that's just come up in the remote wilds of Dartmoor – working for an elderly fellow called Mr Godley. "Are you a good driver, Mr Heath?" It's a simple question and a simple task and the doorway to a dark mystery that may just turn out to be the escape he was hoping for – but at what cost?