ShortBookandScribes #BookReview – Needlemouse by Jane O'Connor @EburyPublishing @Tr4cyF3nt0n #BlogTour
I'm so pleased to be reviewing Needlemouse by Jane O'Connor today. This is a book I was really looking forward to and it didn't disappoint. My thanks to Tracy Fenton of Compulsive Readers for the place on the tour and Ebury for sending me a proof copy of the book for review purposes.
---

Time to come out of hibernation…

Sylvia Penton has been hibernating for years, it's no wonder she's a little prickly…

Sylvia lives alone, dedicating herself to her job at the local university. On weekends, she helps out at a local hedgehog sanctuary because it gives her something to talk about on Mondays – and it makes people think she's nicer than she is.

Only Sylvia has a secret: she's been in love with her boss, Professor Lomax, for over a decade now, and she's sure he's just waiting for the right time to leave his wife. Meanwhile she stores every crumb of his affection and covertly makes trouble for anyone she feels gets in his way.

But when a bright new PhD candidate catches the Professor's eye, Sylvia's dreams of the fairy tale ending she has craved for so long, are soon in tatters, driving her to increasingly desperate measures and an uncertain future.

Sylvia might have been sleep walking through her life but things are about to change now she's woken up…

A quirky, charming uplifting novel perfect for fans of Gail Honeyman's Eleanor Oliphant is Completely Fine and Sarah Haywood's The Cactus. The feelgood bestseller about unrequited love, loneliness and the redemptive qualities of hedgehogs featuring the most unlikely heroine of 2019.
---
I love the title of this book. Needlemouse is the Japanese term for hedgehog and it fits perfectly, both for the little prickly animals and for the very prickly Sylvia Penton.
Sylvia is in her 50s and has been working for 15 years at a university as a personal assistant to Professor Carl Lomax. Sylvia is desperately in love with Prof (as she thinks of him) to the point that she is completely blinkered to him being anything other than perfect. Sadly, Prof is fairly oblivious to Sylvia as anything other than a work colleague. Sylvia's loneliness and her infatuation with Prof have made her into the human equivalent of a hedgehog: very very prickly on the outside but vulnerable on the inside.
I spent a good part of this book feeling that Sylvia was an extremely unpleasant person and I found her behaviour hard to understand. But as the story progressed, things changed for her and she came out of a kind of 15 year fug to realise that she had been somewhat misguided in her feelings and it was a real catalyst for change for her. At that point I really started to get a sense of Sylvia as a character and why she had behaved as she had, accompanied by some deft storytelling on the part of Jane O'Connor, which helped to gradually bring Sylvia back to life again.
Sylvia helps at a hedgehog sanctuary, hence the prickly connection, and I loved that about her. She helps Jonas, who has dedicated so much time to saving the little creatures. Sylvia tells her story in the form of a journal, with little snippets about the life of a hedgehog through the seasons. The journal style strangely doesn't only give Sylvia's point of view as you would expect, but somehow, through her words, we are able to witness Sylvia's absolute conviction in her actions as well as to see that she's also completely out of control.
More than once I felt tears threatening. Sometimes you have to look beyond what you see to find out what a person is really like and that was certainly the case with Sylvia. As a reader, I found that delving deeper into her past and her disappointments helped me to understand her behaviour.
Needlemouse is a really lovely story. It's been described as uplifting and charming and it is both of those, but really only towards the end. More than anything, it's a study in loneliness and how you can build a wall around yourself as a kind of protection only to find that then nobody is able to get close to you. It's a thought-provoking read and the more I think about it the more I think how much I enjoyed it.
---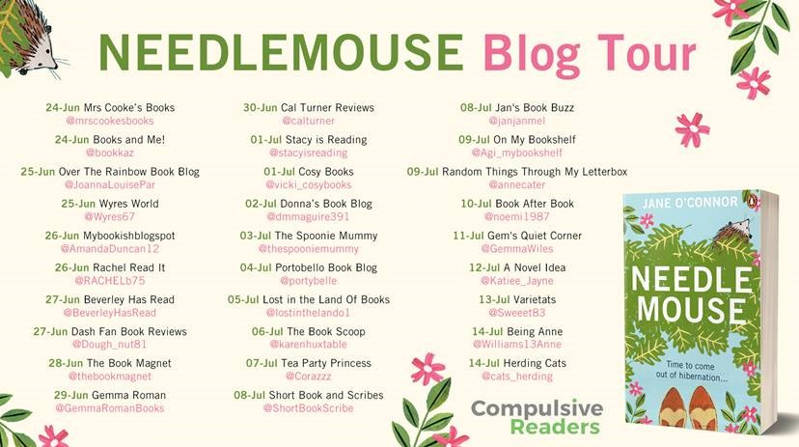 ---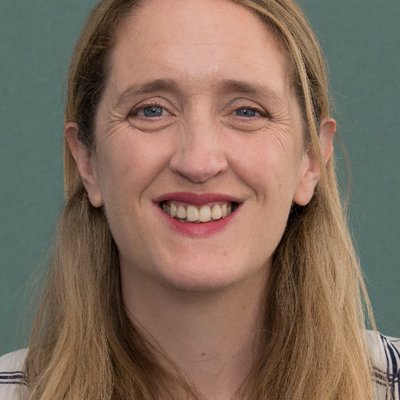 Jane O'Connor is a former primary school teacher turned academic and writer. She was born and brought up in Surrey and lived in London until she moved to the West Midlands in her mid-thirties. Jane's PhD was about child stars and she is now a Reader at Birmingham City University where she researches children's experiences of celebrity, media and everyday life. Jane lives in Sutton Coldfield with her husband and two young sons in a house full of pirates, dinosaurs, superheroes and lots of books. She really likes all animals, especially hedgehogs. Needlemouse is her debut novel.