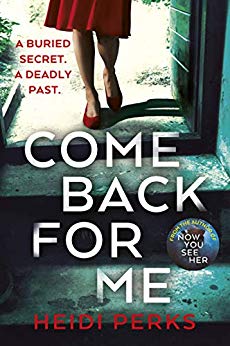 ShortBookandScribes #BookReview – Come Back For Me by Heidi Perks @arrowpublishing #COMEBACKFORME #TeamHeidi #BlogTour
I'm really pleased to be reviewing Come Back For Me by Heidi Perks today as part of the blog tour. My thanks to Rachel Kennedy from Arrow for the place on the tour and for sending a proof copy of the book for review purposes.
---
A SHOCKING DISCOVERY.
A COMMUNITY WRAPPED IN SECRETS.

A tiny island community is stunned by the discovery of a long-buried body.

For Stella Harvey the news is doubly shocking. The body has been found in the garden of her childhood home – the home her family fled without explanation twenty-five years ago.

Now, questioning her past and desperate to unearth the truth, Stella returns to the isolated island. But she quickly finds that the community she left isn't as welcoming as she remembers – and that people in it will go to any length to protect their secrets.

One thing rings true…
You can't bury the truth forever. 
---

Map √
Island setting √
Gripping storyline full of family secrets √
This is my first Heidi Perks book but I loved it and wish now that I'd read her earlier books too. I was first attracted by the remote island setting. Evergreen is a very small island off the south coast with only just over 100 residents. Everyone knows everyone else which is great if you all get on but not so good if you don't.
Stella Harvey's family left there in a hurry in 1993 when she was 11. She never knew why she, her mother and father, brother and sister, had to rush off in the middle of a storm but they never returned to the island, something that Stella has never been able to get over as she absolutely adored living there.
Now, a body has been found buried close to her childhood home and it makes her examine all that she thought she knew, about her family, her friends and her life there. She finds herself compelled to return to the island and to involve herself in the mystery of the body.
Like so many good psychological thrillers, Stella is returning to something from her past and there are loads of secrets from that time for her to uncover. Nothing is what she thought it was and I found the unfolding of events really gripping. In fact, I practically inhaled this book and couldn't stop turning those pages as fast as I could. I needed to know why the Harvey family left the island the way they did, who the body is, what happened to them and more.
The island is the stand out character for me here. With the use of the map (who doesn't love a book with a map?) I could visualise the place which is portrayed with so much atmosphere by Heidi Perks. It makes for a very claustrophobic backdrop to the story, the perfect accompaniment to the story.
I'll definitely read more by this author. Come Back For Me is an exciting and compulsive read with more twists and turns than a fairground waltzer. Loved it.
---

---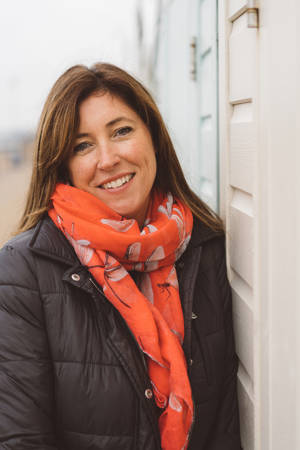 Heidi Perks lives by the sea in Bournemouth with her husband and two children.
Heidi graduated from Bournemouth University with a BA (Hons) in Retail Management, and then enjoyed a career in Marketing before leaving in 2012 to focus on both bringing up her family and writing.
Heidi successfully applied for a place on the inaugural Curtis Brown Creative online Novel Writing Course and after that dedicated her time to completing her first novel, Beneath The Surface.
She has a huge interest in what makes people tick and loves to write about family relationships, especially where some of the characters are slightly dysfunctional.
Her second novel, Now You See Her was published by Century, part of the Penguin Random House group in 2018 and became a Sunday Times Bestseller and Richard and Judy book club pick.
Her third novel Come Back For Me is out July 2019 and she is now writing her fourth to be released in 2020.