ShortBookandScribes #BlogTour #Extract from Meet Me In Cockleberry Bay by Nicola May @nicolamay1 @rararesources #Giveaway #MMICB
Welcome to my stop on the blog tour for Meet Me in Cockleberry bay by Nicola May. I have a fabulous extract to share with you today. There's also a chance to win a signed copy of the previous book, The Corner Shop on Cockleberry Bay. My thanks to Rachel Gilbey from Rachel's Random Resources for the place on the tour.
---

The cast of the runaway bestseller, The Corner Shop in Cockleberry Bay, are back – including Rosa, Josh, Mary, Jacob, Sheila, new mum Titch and, last but by no means least, Hot, the adorable dachshund.

Newly wed, and with her inherited corner shop successfully up and running, Rosa Smith seems to have all that anyone could wish for. But the course of true love never did run smooth and Rosa's suspicions that her husband is having an affair have dire consequences.

Reaching rock bottom before she can climb back up to the top, fragile Rosa is forced to face her fears, addiction and jealousy head on.

With a selection of meddling locals still at large, a mystery fire and Titch's frantic search for the real father of her sick baby, the second book in this enchanting series will take you on a further unpredictable journey of self-discovery.
Purchase links
---

An extract from Meet Me in Cockleberry Bay where Rosa and Josh are still very much in newly wedded bliss.
'Rosalar!'

Josh flew through the Corner Shop front door and scooped his petite, curly-haired wife up into his arms. The happy couple had known each other for two years now. Their paths had crossed after Josh became her landlord 'with benefits' in the East End of London before Rosa had – out of the blue – inherited the shop. It wasn't until they had spent time apart that they realised how much they missed each other, and that was when their up-and-down relationship began.

Rosa felt warmth flow through her and said through Hot's rapturous barking: 'You're a day early, you bugger.'

'That's a nice welcome! Imagine, we are more than a month married now and already you won't even acknowledge me.' Hot was jumping up and down by now. 'Aw, my best boy.' Josh put his wife down and swept the little doggie up in his arms.

With Hot licking his face, Josh strode over to flick the Open sign on the door to Closed, and pointed upwards.

'Get your beautiful little being up those stairs, Mrs Smith. I need you and I need you right now.'

'But . . .'

'No buts, the pet population of the South Hams are not going to starve. I'll only be about ten minutes, and that's if you're lucky.'

Rosa laughed out loud. 'Husband, I bloody love you.'

***

Rosa lay back in post-coital ecstasy. 'I needed that – and you, of course,' she sighed.

'You're only human.' Josh stroked her thigh lovingly.

'I can't bear it that you're away in the week.'

'I know, I know. But listen up, I have a compromise. Like today, I will come back on a Thursday, so every other week it's just four nights I will be away.'

'Hmm, that's a little better, I suppose. But don't think you're getting any extra-curricular bedroom activity for being such a good boy.'

Josh laughed and wrapped his big muscly arms around her. 'I'm doing this for us, Mrs Smith. For our future. You know the bonuses at the bank are too good to turn down. It just makes sense.'
---

 Giveaway to Win a signed copy of The Corner Shop on Cockleberry Bay (Open INT)
*Terms and Conditions –Worldwide entries welcome. Please enter using the Rafflecopter box below. The winner will be selected at random via Rafflecopter from all valid entries and will be notified by Twitter and/or email. If no response is received within 7 days then Rachel's Random Resources reserves the right to select an alternative winner. Open to all entrants aged 18 or over. Any personal data given as part of the competition entry is used for this purpose only and will not be shared with third parties, with the exception of the winners' information. This will passed to the giveaway organiser and used only for fulfilment of the prize, after which time Rachel's Random Resources will delete the data. I am not responsible for despatch or delivery of the prize.
---

---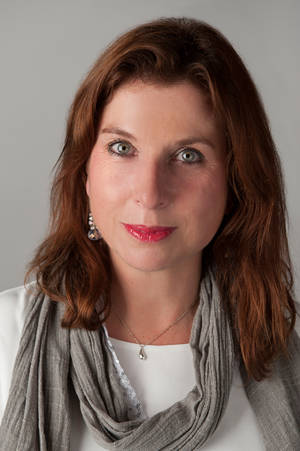 Award winning author Nicola May lives in Ascot in Berkshire with her rescue cat Stanley. Her hobbies include watching films that involve a lot of swooning, crabbing in South Devon, eating flapjacks and enjoying a flutter on the horses. Inspired by her favourite authors Milly Johnson and Carole Matthews, Nicola writes what she describes as chicklit with a kick.
​Follow Nicola May