Seven Day Spotlight – w/e 26/11/17
Hi and welcome to this week's Seven Day Spotlight post. Hasn't it turned cold this week? Definitely the sort of weather for cosy reading.
This week on my blog:
My first post of the week, on Monday, was my review of Nicola Slade's brilliant book, The House at Ladywell. I really loved this one, right up my street. There's a giveaway still running on that post to win one of Nicola's earlier books.
On Tuesday I helped Caroline James to celebrate her one year book birthday for Jungle Rock. I linked to my review from last year and Caroline also wrote a guest post about how she would cope in the jungle.
I also posted an extract from A Pearl for My Mistress by Annabel Fielding.
Wednesday brought my review of A Saintly Grave Disturbed by Nikki Copleston. I really enjoyed this crime novella.
On Thursday I welcomed Helen Matthews to my blog with a guest post entitled Ladies Who Launch (and Men, too). She talked about book launches and her own upcoming second launch on Wednesday (if you live in the Farnham area of Surrey or North Hampshire then you might like to go along).
On Friday I posted an extract from a short story by Helen Cox as part of her blog tour for Secrets and Fries at the Starlight Diner. And there are details of a giveaway on that post which you can still enter.
Saturday saw me with a guest post from Cassandra O'Leary as part of the blog tour for Heart Note. She talked about her best Christmas present ever and there is still a giveaway to win a copy of the book on that post.
And then today I reviewed the very lovely The Little Church by the Sea by Liz Taylorson which is really a gorgeous read.
---
And now to this week's acquisitions. A few more this week than the last few weeks but some good ones I think.
The Present by Charlotte Phillips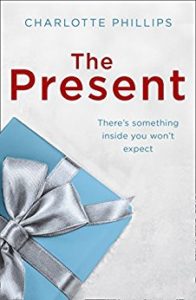 12 magical gifts, one love that lasts a lifetime…

On the first day of Christmas my true love gave to me … one romantic Christmas you won't forget.

When helping to clear out her beloved grandmother's home, Lucy Jackson discovers twelve beautiful Christmas decorations hidden in the loft. As she discovers their heartbreaking story, a touching romance develops with the handsome gardener next door.
12 deadly gifts, one killer on a Christmas countdown…

On the first day of Christmas my true love gave to me… this is one deadly Christmas that you can't forget.

The police are baffled by the 'Santa' killer, who sends his intended victims gruesome presents based on the twelve days of Christmas. When a young journalist receives a mutilated bird in the post, it's a race against time to find the killer…
Five Parks.
Five blind dates.
Five potential kidnappers.
No escape.

After breaking off her engagement with Michael, Suzanne is still looking for The One. Bored with her freelancing job, she decides to take matters of both work and love into her own hands and Five Parks is born.

She starts a blog, offering five prospective suitors a chance of one of five dates in five London parks. Suzanne's blog goes viral, amassing a huge following and even getting a column in a daily newspaper.

But after the fifth date – which she has no memory of – Suzanne wakes up shackled to a bed in a windowless room. The only items with her are a table, a chair and a laptop.

And an instruction from her captor: Keep Writing.
Face the Wind and Fly by Jenny Harper – this was my win from a competition on the lovely Portobello Book Blog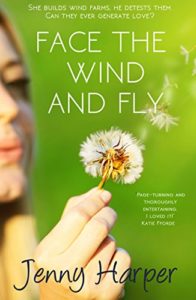 Love, loss and family life against the background of a controversial project that fractures the whole community.

She builds wind farms, he detests them. Can they ever generate love?

After fifteen happy years of marriage, Kate Courtenay discovers that her charismatic novelist husband is spending more and more of his time with a young fan. She throws herself into her work, a controversial wind farm that's stirring up tempers in the local community. Sparks fly when she goes head to head against its most outspoken opponent, local gardener Ibsen Brown – a man with a past of his own. But a scheme for a local community garden brings the sparring-partners together, producing the sort of electricity that threatens to short-circuit the whole system.
Letters of Note by Shaun Usher – I got this for free just for completing a survey for Unbound, the crowdfunding publishers but I've been reading the Letters of Note website for years.
Letters of Note is a collection of over one hundred of the world's most entertaining, inspiring and unusual letters, based on the seismically popular website of the same name – an online museum of correspondence visited by over 70 million people. From Virginia Woolf's heart-breaking suicide letter, to Queen Elizabeth II's recipe for drop scones sent to President Eisenhower; from the first recorded use of the expression 'OMG' in a letter to Winston Churchill, to Gandhi's appeal for calm to Hitler; and from Iggy Pop's beautiful letter of advice to a troubled young fan, to Leonardo da Vinci's remarkable job application letter, Letters of Note is a celebration of the power of written correspondence which captures the humour, seriousness, sadness and brilliance that make up all of our lives.
How far would you go for the perfect family?

When Christopher Harris climbs into his family's dusty attic, he finds a battered old suitcase containing a letter. Inside the letter is a secret; a secret about his mother that changes everything.

Every mother loves their child. Every child deserves to be loved. But Christopher has grown up so lonely it hurts.

Finally, Christopher thinks he has a chance at happiness. A happiness he will do anything to protect, whatever the cost…
While You Sleep by Stephanie Merritt
It begins, they say, with a woman screaming…

On a remote Scottish island, the McBride house stands guard over its secrets. A century ago, a young widow and her son died mysteriously there; just last year a local boy, visiting for a dare, disappeared without a trace.

For Zoe Adams, newly arrived from America, the house offers a refuge from her failing marriage. But her peaceful retreat is disrupted by strange and disturbing events: night-time intrusions; unknown voices; a constant sense of being watched.

The locals want her to believe that these incidents are echoes of the McBrides' dark past. Zoe is convinced the danger is closer at hand, and all-too-real – but can she uncover the truth before she is silenced?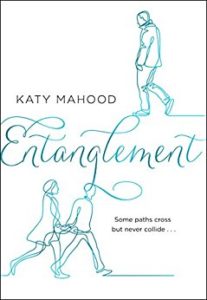 2007: at the end of a momentous day, Charlie, Stella and John cross paths under the arches of Paddington Station. As Charlie locks eyes with Stella across the platform, a brief, powerful spark of recognition flashes between them. But they are strangers … aren't they?

Plunging back thirty years we watch as, unknown to them all, the lives of Stella and John, and Charlie and his girlfriend Beth, are pulled ever closer, an invisible thread connecting them across the decades and through London's busy streets.

For Stella, becoming a young mother in the 1970s puts an end to her bright academic career in a way John can't seem to understand. Meanwhile Charlie gambles all future happiness with Beth when his inner demons threaten to defeat him.

In rhythmic and captivating prose, Katy Mahood effortlessly interweaves the stories of these two families who increasingly come to define one another in the most vital and astounding ways. With this soaring debut, she explores the choices and encounters that make up a lifetime, reminding us just how closely we are all connected.
The Colour of Bee Larkham's Murder by Sarah J. Harris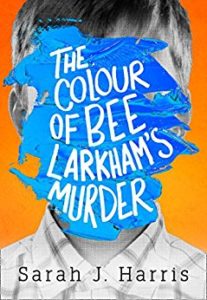 Whatever happens, don't tell anyone what you did to Bee Larkham…

Jasper is thirteen years old and isn't like the other boys his age. His synaesthesia paints his world in fantastical colours specific to every sound and word he hears. Then there's his face-blindness, which prevents him from recognising anyone's face: not his father's, not his own, and certainly not which of the boys in identical school uniforms are bullies and which are friends.

But Jasper has seen a new colour, one that he's never seen before: the colour of murder. He knows something has happened to his neighbour, Bee Larkham, but no-one else seems to be taking it as seriously as they should be – and Jasper can't quite remember what happened in the kitchen, with the knife and the screams.

As he struggles to get to the bottom of the mystery, including his own role in Bee's murder, someone out there is determined to stop him…
A Halibut in Hotpants by Matthew Hole (ebook currently free)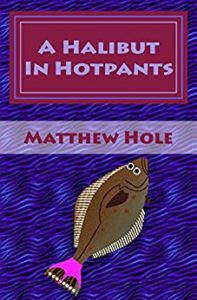 58-year-old worrier Melvin Merryweather is a broken man. A tragic decision thirty years ago taught him one thing: shrink from life and nothing will get you. And never turn right at T-junctions either, unless you are prepared to face the consequences.
So when the dreaded brown envelope from Dr Garlick drops onto his mat one morning, Melvin does the only sensible thing: he leaves it unopened on the mantelpiece and goes out to buy shoe polish.
But it is at that moment he crosses the path of a trio of sprinting drag queens and his life is never the same again.
A story of loss, enduring love and grabbing hold of life while you can.
Tuscan Roots by Angela Petch (ebook currently free)
1943, occupied Italy

Ines Santini lived an idyllic and sheltered existence in the Tuscan hills until WWII reached her quiet town. She meets Norman, an escaped British POW, and their lives become entangled in a struggle against the larger forces of the war.

Years later, Anna, their daughter, sets out to unravel the mystery of her parents' fate. All she has to go on are a handful of old letters and photographs left to her after her mother's death. Anna travels to the beautiful Tuscan Apennines, where the story unfolds. In researching her parents' past, she will discover secrets about them, the war, and herself, which will change her life forever…
There's no easy way to die…

Unknown to DI Luc Callanach and the newly promoted DCI Ava Turner, a serial killer has Edinburgh firmly in his grip. The killer is taking his victims in the coldest, most calculating way possible – engineering slow and painful deaths by poison, with his victims entirely unaware of the drugs flooding their bloodstream until it's too late.

But how do you catch a killer who hides in the shadows? A killer whose pleasure comes from watching pain from afar? Faced with their most difficult case yet, Callanach and Turner soon realise they face a seemingly impossible task…
Last Christmas in Paris by Hazel Gaynor and Heather Webb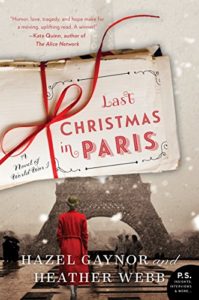 New York Times bestselling author Hazel Gaynor has joined with Heather Webb to create this unforgettably romantic novel of the Great War.

August 1914. England is at war. As Evie Elliott watches her brother, Will, and his best friend, Thomas Harding, depart for the front, she believes—as everyone does—that it will be over by Christmas, when the trio plan to celebrate the holiday among the romantic cafes of Paris.

But as history tells us, it all happened so differently…

Evie and Thomas experience a very different war. Frustrated by life as a privileged young lady, Evie longs to play a greater part in the conflict—but how?—and as Thomas struggles with the unimaginable realities of war he also faces personal battles back home where War Office regulations on press reporting cause trouble at his father's newspaper business. Through their letters, Evie and Thomas share their greatest hopes and fears—and grow ever fonder from afar. Can love flourish amid the horror of the First World War, or will fate intervene?

Christmas 1968. With failing health, Thomas returns to Paris—a cherished packet of letters in hand—determined to lay to rest the ghosts of his past. But one final letter is waiting for him…
What do you think of this selection? I'd love to know.