Seven Day Spotlight – w/e 10/06/18
It's that time of the week again. Welcome to my Seven Day Spotlight post. Here's what was on my blog this week:
On Monday, I had a guest post from Kathleen Webb, author of The Past is Present. She talked about her writing process.
I also reviewed Fred's Funeral by Sandy Day, which is a touching novella about a misunderstood war veteran.
On Tuesday, I shared a guest post from Candy Denman, author of Body Heat, in which she talked about setting.
And I also shared an extract from When Archie Met Rosie, Lynda Renham's new book.
On Wednesday, I reviewed the compelling psychological thriller, Mine by Susi Fox.
And on Thursday, I reviewed Wojtek: War Hero Bear by Jenny Robertson and illustrated by Tim Archbold, which is a lovely tale based on the true story of a bear who ended up in the Polish Army.
On Friday, I shared an extract from The Things We Need to Know by Rachel Burton. You just have time to enter the giveaway to win a copy.
Finally, on Saturday, I reviewed The Bakery at Seashell Cove by Karen Clarke which is such a warm and lovely story.
---
Now, I seem to have added quite a few books to my TBR pile this week. This is actual footage of me wondering when I'm going to read them all.
But never mind, you know what they say: you can never have too many books (right?). I like to think I'm doing my bit for the book industry because, whilst I do get plenty of review copies provided to me, I also buy plenty too.
Sagas/historical fiction seem to be featuring quite heavily this week – I do love a good saga. And there are a couple of books that are hugely anticipated by me (John Boyne and Kate Morton) along with lots of really great sounding books. Let me know if you have any thoughts about any of them.
Belle Cat: Whiskers on my Mat by Patricia Furstenburg
When a stray cat, lost and hurt, is given a second chance she grabs it with all of her… paws!
Based on a true love story between a cat and her human, told with compassion and humor.
Insightful images of the real cat Belle are included to support this poem.
Additional fun, educational chapters:
"Did you know? Fun-tastic cat facts" – Interesting cat facts for young and old.
"Say what? What is a cat's tail saying?" – Understand the secret language cats and kittens use by moving their tails
"How to… Tracking pet cats" – Just like the big cats, house cats leave footprints everywhere! Be a pet detective in your own back yard.
True story, pet rescue.
Missing Pieces by Laura Pearson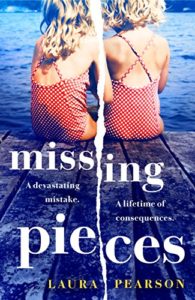 What if the one thing that kept you together was breaking you apart?

All Linda wants to do is sleep. She won't look at her husband. She can't stand her daughter. And she doesn't want to have this baby. Having this baby means moving on, and she just wants to go back to before. Before their family was torn apart, before the blame was placed.

Alienated by their own guilt and struggling to cope, the Sadler family unravels. They grow up, grow apart, never talking about their terrible secret.

That is until Linda's daughter finds out she's pregnant. Before she brings another Sadler into the world, Bea needs to know what happened twenty-five years ago. What did they keep from her? What happened that couldn't be fixed?

A devastating mistake, a lifetime of consequences. How can you repair something broken if pieces are missing?
All the Hidden Truths by Claire Askew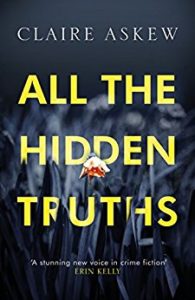 This is a fact: Ryan Summers walked into Three Rivers College and killed thirteen women, then himself.

But no one can say why.

The question is one that cries out to be answered – by Ryan's mother, Moira; by Ishbel, the mother of Abigail, the first victim; and by DI Helen Birch, put in charge of the case on her first day at her new job. But as the tabloids and the media swarm, as the families' secrets come out, as the world searches for someone to blame… the truth seems to vanish.

A stunningly moving novel from an exciting new voice in crime, ALL THE HIDDEN TRUTHS will cause you to question your assumptions about the people you love, and reconsider how the world reacts to tragedy.
An Unwanted Guest by Shari Lapena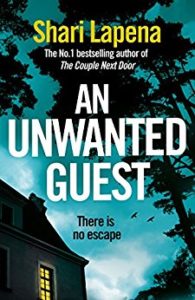 We can't choose the strangers we meet.

As the guests arrive at beautiful, remote Mitchell's Inn, they're all looking forward to a relaxing weekend deep in the forest, miles from anywhere. They watch their fellow guests with interest, from a polite distance.

Usually we can avoid the people who make us nervous, make us afraid.

With a violent storm raging, the group finds itself completely cut off from the outside world. Nobody can get in – or out. And then the first body is found . . . and the horrifying truth comes to light. There's a killer among them – and nowhere to run.

Until we find ourselves in a situation we can't escape. Trapped.
A Ladder to the Sky by John Boyne
A psychological drama of cat and mouse, A Ladder to the Sky shows how easy it is to achieve the world if you are prepared to sacrifice your soul.

If you look hard enough, you can find stories pretty much anywhere. They don't even have to be your own. Or so would-be writer Maurice Swift decides very early on in his career.

A chance encounter in a Berlin hotel with celebrated novelist Erich Ackermann gives him an opportunity to ingratiate himself with someone more powerful than him. For Erich is lonely, and he has a story to tell. Whether or not he should do so is another matter entirely.

Once Maurice has made his name, he sets off in pursuit of other people's stories. He doesn't care where he finds them – or to whom they belong – as long as they help him rise to the top.

Stories will make him famous but they will also make him beg, borrow and steal. They may even make him do worse.
The Lost Letters by Sarah Mitchell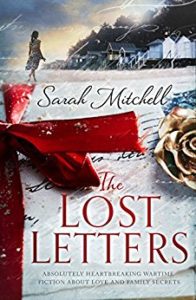 What if keeping your loved ones safe meant never seeing them again?

Canada, present day

When Martha's beloved father dies, he leaves her two things: a mysterious stash of letters to an English woman called 'Catkins' and directions to a beach hut in the English seaside town of Wells-Next-The-Sea. Martha is at a painful crossroads in her own life, and seizes this chance for a trip to England – to discover more about her family's past, and the identity of her father's secret correspondent.

Norfolk, 1940

Sylvia's husband Howard has gone off to war, and she is struggling to raise her two children alone. Her only solace is her beach hut in Wells, and her friendship with Connie, a woman she meets on the beach. The two women form a bond that will last a lifetime, and Sylvia tells Connie something that no-one else knows: about a secret lover… and a child.

But the tragedy of war brings heartbreaking choices. And a promise made between the two women will echo down the years, and could change everything for Martha…
The Drowned Village by Kathleen McGurl
Beneath the surface lie forgotten secrets…

A village destroyed

It's the summer of 1935 and eleven-year-old Stella Walker is preparing to leave her home forever. Forced to evacuate to make way for a new reservoir, the village of Brackendale Green will soon be lost. But before the water has even reached them, a dreadful event threatens to tear Stella's family apart.

An uncovered secret

Present day, and a fierce summer has dried up the lake and revealed the remnants of the deserted village. Now an old woman, Stella begs her granddaughter Laura to make the journey she can't. She's sure the village still holds answers for her but, with only days until the floodwaters start to rise again, Laura is in a race against time to solve the mysteries of Stella's almost forgotten past.

Haunting and evocative, The Drowned Village reaches across the decades in an unforgettable tale of love, loss and family.
The Clockmaker's Daughter by Kate Morton
My real name, no one remembers.
The truth about that summer, no one else knows.

In the summer of 1862, a group of young artists led by the passionate and talented Edward Radcliffe descends upon Birchwood Manor in rural Berkshire. Their plan: to spend a secluded summer month in a haze of inspiration and creativity. But by the time their stay is over, one woman has been shot dead while another has disappeared; a priceless heirloom is missing; and Edward Radcliffe's life is in ruins.

Over one hundred and fifty years later, Elodie Winslow, a young archivist in London, uncovers a leather satchel containing two seemingly unrelated items: a sepia photograph of an arresting-looking woman in Victorian clothing, and an artist's sketchbook containing a drawing of a twin-gabled house on the bend of a river.

Why does Birchwood Manor feel so familiar to Elodie? And who is the beautiful woman in the photograph? Will she ever give up her secrets?

Told by multiple voices across time, The Clockmaker's Daughter is a story of murder, mystery and thievery, of art, love and loss. And flowing through its pages like a river, is the voice of a woman who stands outside time, whose name has been forgotten by history, but who has watched it all unfold: Birdie Bell, the clockmaker's daughter.
Secrets and Tea at Rosie Lee's by Jane Lacey-Crane
Welcome to Rosie Lee's cafe in the heart of the East End – where there's not an avocado, slice of sourdough or double-shot no-foam soy milk caramel latte on the menu!

Rosie-Lee's owner Abby is a woman without a plan… and her beloved little cafe is a business with a serious lack of customers. The Rosie Lee's fry-up is legendary, but cooked breakfasts alone – however perfectly sizzled the bacon – aren't going to pay the bills.

Fast approaching forty and fighting a serious case of empty nest syndrome, Abby realises it's not just her menu that needs a makeover. And when Jack Chance, her The One That Got Away, saunters through the cafe doors and back into her life things definitely look set to change…

Abby has always believed a cup of strong builders tea makes everything better, but Jack's reappearance is a complication even the trusty sausage sarnie can't resolve…
Maggie's Kitchen by Caroline Beecham
A young girl trying to do her best for her country…

When the British Ministry of Food urgently calls for the opening of restaurants to feed tired and hungry Londoners during WWII, aspiring cook Maggie Johnson seems close to realising a long-held dream. After overcoming a tangle of red tape, Maggie's Kitchen finally opens its doors to the public and Maggie finds that she has an unexpected problem – her restaurant is too popular, and there's not enough food to go round.

Then Maggie takes twelve-year-old street urchin Robbie under her wing and, through him, is introduced to a dashing Polish refugee, digging for victory on London's allotments. Between them they will have to break the rules in order to put food on the table, and, perhaps, find love into the bargain…
Eleanor's Secret by Caroline Beecham
Can Eleanor follow her heart in troubled times?

Eleanor Roy is determined to do her bit for the war effort after being recruited by the War Artist Advisory Committee. When she meets handsome artist Jack Valante, her dreams seem to be finally coming true when Jack promises to help her pursue her ambition of becoming an artist. But after a whirlwind romance, Eleanor is devastated when Jack is posted overseas.

When Eleanor receives some unexpected news she desperately tries to find Jack. But with the young couple torn apart by war, will they be reunited and find happiness at last?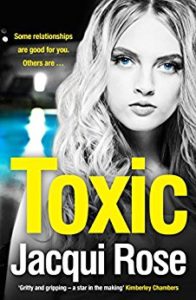 Sometimes love is toxic…

Bree Dwyer is desperate to escape her husband, take the children and run. But he's always watching. And she always gets caught. Until her first love, Alfie Jennings, returns to Essex…

Gangsters Alfie and Vaughn have been out of the game for a while, but a life of crime is one you never forget.

To get back on top they need serious money, because loyalty and power don't come for free. One dangerous job and they'll have the payoff they need. And Alfie isn't going to let anyone get in the way, least of all a pretty face like Bree.

It's time to show Essex what they're made of. And this time, Alfie and Vaughn aren't backing down.
The Bomb Girl Brides by Daisy Styles
It's 1944 and Britain is a country at war. The young women of the Phoenix munitions factory are giving their all to the cause, but romance is beckoning . . .

The life of a Bomb Girl isn't usually glamourous. But Maggieis getting married, so she is going to make sure her wedding day is – even if she does have to spend every other day slaving on the factory floor.

This blasted factory was not what Julia had in mind either. She had always dreamed of attending Oxford University rather than getting her hands dirty and the easy laughter of the other women intimidate her terribly.

But they are all here together in this munitions factory in a Lancashire mill town, sharing firsts, pitching in and getting on. Despite rationing, dangerous hard work and new situations these Bomb Girls are going to do their best at work, and in love.
The Midwives of Raglan Road by Jenny Holmes
Summer, 1936. Newly trained midwife Hazel Price returns to the Yorkshire streets of her childhood, only to find that her modern methods and 'stuck-up' ways bring her into conflict with her family and other formidable residents of Raglan Road.

Determined Hazel battles on, assisting with home deliveries and supporting the local GP. The days are long and hard but Hazel brings knowledge and compassion to the work she loves.

Then tragedy strikes and accusations fly on Raglan Road. Will Hazel's reputation survive? And what of John Moxon, the man she is beginning to fall for – whose side will he take in the war between the old ways and the new?

A heart-warming, nostalgic tale of triumph over adversity that readers of Katie Flynn, Donna Douglas and Call the Midwife will adore.
Pattern of Shadows by Judith Barrow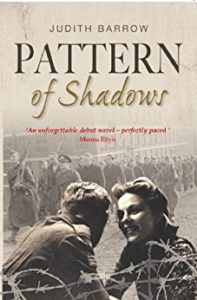 Mary is a nursing sister at Lancashire prison camp for the housing and treatment of German POWs. Life at work is difficult but fulfilling, life at home a constant round of arguments, until Frank Shuttleworth, a guard at the camp turns up. Frank is difficult to love but persistent and won't leave until Mary agrees to walk out with him.
Bitter Orange by Claire Fuller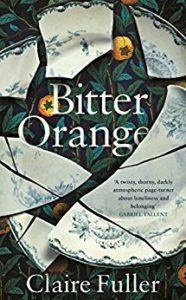 From the attic of a dilapidated English country house, she sees them – Cara first: dark and beautiful, clinging to a marble fountain of Cupid, and Peter, an Apollo. It is 1969 and they are spending the summer in the rooms below hers while Frances writes a report on the follies in the garden for the absent American owner. But she is distracted. Beneath a floorboard in her bathroom, she discovers a peephole which gives her access to her neighbours' private lives.

To Frances' surprise, Cara and Peter are keen to spend time with her. It is the first occasion that she has had anybody to call a friend, and before long they are spending every day together: eating lavish dinners, drinking bottle after bottle of wine, and smoking cigarettes till the ash piles up on the crumbling furniture. Frances is dazzled.

But as the hot summer rolls lazily on, it becomes clear that not everything is right between Cara and Peter. The stories that Cara tells don't quite add up – and as Frances becomes increasingly entangled in the lives of the glamorous, hedonistic couple, the boundaries between truth and lies, right and wrong, begin to blur.

Amid the decadence of that summer, a small crime brings on a bigger one: a crime so terrible that it will brand all their lives forever.
The Flight of Cornelia Blackwood by Susan Elliot Wright
What has happened to Cornelia Blackwood?

She has a loving marriage.

But she has no friends.

Everyone knows her name.

But no one will speak it.

Why?

Cornelia Blackwood is about to do something very wrong, for reasons she believes to be right.
Little Liar by Lisa Ballantyne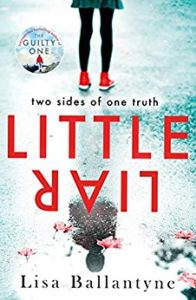 The accused

While Nick Dean is enjoying an evening at home with his family, he is blissfully unaware that one of his pupils has just placed an allegation of abuse against him – and that Nick's imminent arrest will see the start of everything he knows and loves disintegrating around him.

Because, mud sticks, right? No matter if you're innocent or guilty.

The accuser

When Angela Furness decides that enough is enough – she hates her parents, hates her friends and, most of all, despises what has recently happened at school – she does the only thing she knows will get her attention: calls the police. But Angela is unaware that the shocking story she is about to tell will see her life begin to topple.

Because, once you've said what you've said, there's no way back, right? No matter if you're innocent or guilty.

In a gripping tale of two families torn apart by one catastrophic betrayal, Little Liarillustrates the fine line between guilt and innocence, and shows that everyone has their secrets, even those we ought to trust the most…
11 Missed Calls by Elisabeth Carpenter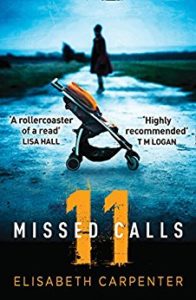 Here are two things I know about my mother:
1. She had dark hair, like mine. 
2. She wasn't very happy at the end.

Anna has always believed that her mother, Debbie, died 30 years ago on the night she disappeared.

But when her father gets a strange note, she realises that she's never been told the full story of what happened that night on the cliff.

Confused and upset, Anna turns to her husband Jack – but when she finds a love letter from another woman in his wallet, she realises there's no-one left to help her, least of all her family.

And then a body is found…