#bookreview – Mine by Susi Fox @writerdrfox @PenguinUKbooks #BlogTour
I'm so pleased to be taking part in the blog tour today for Mine by Susi Fox and I'm sharing my review further down this post. My thanks to Sam Deacon from Penguin for asking me to be a part of it and for providing a review copy.
This is not your baby.

You wake up alone after an emergency caesarean, dying to see your child.

But when you are shown the infant, you just know . . .

This baby is not yours.

No one believes you.

They say you're delusional, confused, dangerous.

But you're a doctor . . .

Do you trust yourself?

Because you know only one thing – You must find your baby.
Mine is available now in ebook and paperback.
---

Mine preys on the fears of many a new mum, particularly those who haven't been able to bond with their baby immediately for whatever reason – what if the baby isn't mine? What if he or she has been swapped or mixed up?
This is the worry of Sasha Maloney. She's just had her baby boy (she was expecting it to be a girl) in the hospital she really didn't want to end up giving birth at, but she needed an emergency caesarean at 35 weeks. When she wakes up afterwards she just knows straightaway that the baby boy they say is hers is not her child.
I veered between sympathy and understanding for Sasha, to thinking she was being paranoid and delusional. As you can imagine, nobody really takes her seriously and she's fobbed off and labelled as having post-partum psychosis. Throughout all this I was wondering if she was right or wrong and if she was right, whether it would all work out in the end for Sasha and her husband, Mark.
I had literally no idea all the way through whether or not Sasha was right about baby Toby not being hers or not. Sasha narrates her own story so she's the ultimate unreliable narrator and I do love a good unreliable narrator. But there are also chapters where we learn more about Sasha's past and some of Mark's own feelings and actions.
I thought Mine was a riveting rollercoaster of a psychological thriller. It was impossible to know who to trust. I was just like Sasha, ricocheting between thinking the nursing staff were at fault, to suspecting Mark or her best friend, Bec, of some conspiracy against her. I guess I did, for the most part, believe her baby had been swapped. You'll just have to read it to find out if I was right or not.
The ending was a bit unexpected and I probably would have preferred a different outcome but it was all good and I found the whole book to be compelling reading. Watching a character's potential breakdown is both fascinating and voyeuristic and I felt for Sasha all the way through. The characterisations are strong but the real strength is the story and its claustrophobic intensity. A great read!
---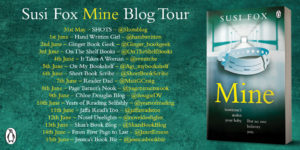 ---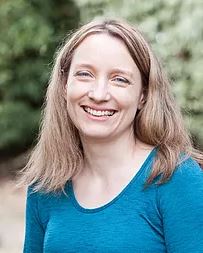 Susi is a GP and writer of medical thrillers.
​Her short stories have been published in Farrago, Visible Ink, The Medical Journal of Australia, page seventeen and Star Observer and have received various awards and shortlistings.​
​She lives in the Macedon Ranges with her family and is completing an Associate Degree in Professional Writing and Editing at RMIT while writing her next novel and working part-time as a GP.