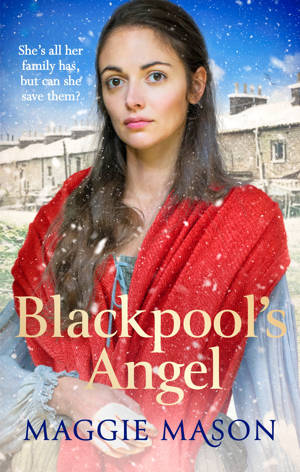 ShortBookandScribes #BookReview – Blackpool's Angel by Maggie Mason @Authormary @BooksSphere #BlogTour
I'm always happy when I'm reviewing a Maggie Mason/Mary Wood book so I'm happy today! Blackpool's Angel is a fantastic read. My thanks to Francesca Banks from Sphere/Little Brown for the copy of the book for review purposes and to Mary for asking me again to be a part of one of her tours. Always a pleasure!
---
The first book in a new Blackpool-Set trilogy from bestselling saga author Mary Wood, writing as Maggie Mason.

Tilly has come a long way from the run-down tenements in which she grew up. She has a small but comfortable home, a loving, handsome husband, two beautiful little'uns, and she earns herself a little money weaving wicker baskets. Life is good.

Until the day Tilly returns home to find a policeman standing on her doorstep. Her Arthur won't be coming home tonight – nor any night – having fallen to his death whilst working on Blackpool tower. Suddenly Tilly is her daughters' sole protector, and she's never felt more alone.

With the threat of destitution nipping at their heels, Tilly struggles to make ends meat and keep a roof over her girls' head. In a town run by men Tilly has to ask herself what she's willing to do to keep her family together and safe – and will it be enough?
---

I'm always glad when I hear that a new Maggie Mason (or Mary Wood) book is coming out. I know I can be 100% guaranteed to get a gripping and moving story. The one big danger with such a prolific author is that I run out of superlatives so forgive me if I use some of the ones I've used before!
I never knew a Sandgronian was the name for a native Blackpool person, but that is what Tilly is. As the story begins she's happy with her loving husband and twin daughters but then a tragedy occurs whilst Arthur is working on the building of the Blackpool Tower and from then on Tilly has sadness and bad luck thrown at her at every turn.
Poor Tilly, that doesn't even begin to touch the surface of what she goes through. I must admit at one point I thought she couldn't go through any more and then something else happened. I felt like shaking her at that point as I couldn't help but feel that she was making her own situation worse. But for the most part I felt such sympathy for this character, a woman who cared far more for others than many of them did for her, in a time when an attractive woman like her could be treated very badly by men.
I loved the fact that she was a basket maker and I really enjoyed all the details of how she made baskets, and also used her skills to mend wicker chairs and the like. I also found all the details of the times (the book is set between 1893-1896) fascinating, especially the changes that Blackpool was undergoing at the time. It was in 1897 that the legendary Golden Mile came about so exciting things were on the horizon.
As always I was kept enthralled by the tale that Mason has weaved. Despite the hard times there is so much warmth to the story and I was rooting for Tilly and her family and friends all the way through. I just wanted things to work out for her. I'm pleased that this is the first in a trilogy and I'll get to know more about what the next years hold for her. I almost feel as though I know her personally, I've been through so much with her!
If you enjoy a saga and you haven't tried this author yet then please do as you could not possibly be disappointed. She's a brilliant writer and a master storyteller. I loved Blackpool's Angel.
---

---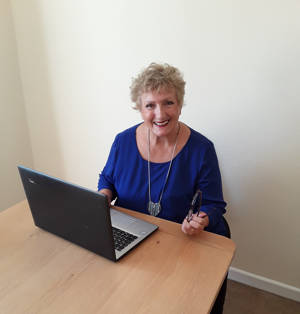 Maggie Mason also writes saga as Mary Wood. Mary was born the thirteenth child of fifteen and throughout her life had various factory, office and home-based jobs, finally becoming a probation service officer before she retired. Mary married in 1963 and with her husband Roy has four children, eight grandchildren, and five step-grandchildren. She got her first book deal in 2013 and has not looked back since.