ShortBookandScribes Seven Day Spotlight – w/e 28/07/19
Hi, welcome to this week's Seven Day Spotlight round up post. Cor, what a scorcher of a week it was and the first week of the summer holidays too. At least I hadn't planned any activities. Just going to work and back on Thursday was enough but then that afternoon and evening were just intense. I can't tell you how happy I was yesterday with the cloud and rain. I'm a bit odd!
Tuesday was my birthday and OH, my son and I went to see Toy Story 4 and then went to Bella Italia for a birthday lunch. I love the Toy Story films and this was no exception but I have to say I couldn't believe what happened at the end. I'll stop there in case any of you haven't seen it and don't want it spoiling, but I did shed a tear.
Then yesterday OH and I went to see Educating Rita at the theatre. We both really enjoyed it. There were only two actors in it, Stephen Tompkinson and Jessica Johnson, but it worked really well and they managed to keep up the interest and humour throughout. Do you know, I don't think I've ever seen the film!
Here's what I posted on my blog this week:
Monday's post was my review of A Home From Home by Veronica Henry.
On Tuesday I shared a guest post by Jenny O'Brien, author of Missing in Wales, about Wales: Past and Present.
On Wednesday I shared a guest post by Ivan Wainewright, author of The Kosher Delhi, about his influences when he was writing the book.
Thursday's post was my review of Forget My Name by J.S. Monroe.
On Friday I shared an extract from Silent Heroes by Patricia Furstenberg.
Saturday's post was my review of Mummy Needs a Break by Susan Edmunds.
---
So what have I added to my reading pile this week? Most are my own purchases but one is for a tour and one has been sent to me for review.
Our Rainbow Queen by Sali Hughes was a birthday present.
This riotously colourful book takes a photographic journey through Queen Elizabeth II's ten decades of colour-blocked style. 

The photographs, which span the colours of the rainbow and a century of style, are gloriously accessorised with captions and commentary by journalist and broadcaster Sali Hughes.

From the dusky pinks the Queen wore in girlhood all the way through to #NeonAt90, by way of that hat she wore on the announcement of Brexit, and not forgetting her trusty Launer handbag ever at her side, this must-have collection celebrates the iconic fashion statements of our longest reigning and most vibrant monarch.
This is Gomorrah by Tom Chatfield (thanks to Bucks, Books and Beyond's review)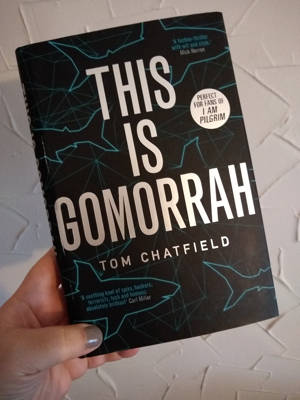 At the darkest heart of the internet lies Gomorrah. 
An exclusive online market place where anything and everything is for sale: guns and porn, identities and elections, lives and deaths.

Azi Bello is nobody's idea of a hero. 
From a shed in his mum's back garden in East Croydon, he spins webs in the darknet to lure evil from the shadows. Until evil comes knocking at his door in the real world, taking everything he has, sending him on the run, risking his life, offering him redemption. But at a price he never expected to pay . . .

The gates of Gomorrah have been opened. All hell is about to break loose.
The First Time Lauren Pailing Died by Alyson Rudd
Lauren Pailing is born in the sixties, and a child of the seventies. She is thirteen years old the first time she dies.

Lauren Pailing is a teenager in the eighties, becomes a Londoner in the nineties. And each time she dies, new lives begin for the people who loved her – while Lauren enters a brand new life, too.

But in each of Lauren's lives, a man called Peter Stanning disappears. And, in each of her lives, Lauren sets out to find him.

And so it is that every ending is also a beginning. And so it is that, with each new beginning, Peter Stanning inches closer to finally being found…

Perfect for fans of Kate Atkinson and Maggie O'Farrell, The First Time Lauren Pailing Died is a book about loss, grief – and how, despite it not always feeling that way, every ending marks the start of something new.
The Dangerous Kind by Deborah O'Connor
One in 100 of us is a 'potentially dangerous person' – someone likely to commit a violent crime. We all know them: these charmers, liars and manipulators. The ones who send prickles up the back of our neck. These people hide in plain sight, they can be teachers, doctors, holding positions of trust, of power.

Jessamine Gooch makes a living tracking the 1 in 100. Each week she broadcasts a radio show that examines brutal offences, asking if more could have been done to identify and prevent their perpetrators.

But when she agrees to investigate a missing person case involving a young mother, she is drawn into a web of danger that will ultimately lead to the upper echelons of power, and threaten the safety of her own family.

What if the people we trust are the ones we should fear?
Someone We Know by Shari Lapena
It can be hard keeping secrets in a tight-knit neighbourhood.

In a tranquil, leafy suburb of ordinary streets – one where everyone is polite and friendly – an anonymous note has been left at some of the houses.

'I'm so sorry. My son has been getting into people's houses. He's broken into yours.'

Who is this boy, and what might he have uncovered? As whispers start to circulate, suspicion mounts.

And when a missing local woman is found murdered, the tension reaches breaking point. Who killed her? Who knows more than they're telling? And how far will all these very nice people go to protect their secrets?

Maybe you don't know your neighbour as well as you thought you did . . .
House of Glass by Susan Fletcher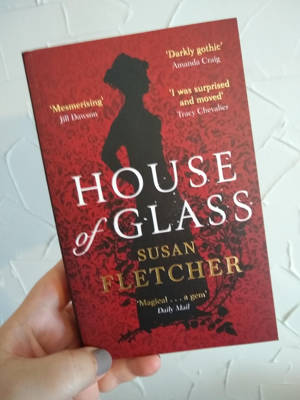 June 1914 and a young woman – Clara Waterfield – is summoned to a large stone house in Gloucestershire. Her task: to fill a greenhouse with exotic plants from Kew Gardens, to create a private paradise for the owner of Shadowbrook. Yet, on arrival, Clara hears rumours: something is wrong with this quiet, wisteria-covered house. Its gardens are filled with foxgloves, hydrangea and roses; it has lily-ponds, a croquet lawn – and the marvellous new glasshouse awaits her. But the house itself feels unloved. Its rooms are shuttered, or empty. The owner is mostly absent; the housekeeper and maids seem afraid. And soon, Clara understands their fear: for something – or someone – is walking through the house at night. In the height of summer, she finds herself drawn deeper into Shadowbrook's dark interior – and into the secrets that violently haunt this house. Nothing – not even the men who claim they wish to help her – is quite what it seems.

Reminiscent of Daphne du Maurier, this is a wonderful, atmospheric Gothic page-turner.
Ask Again, Yes by Mary Beth Keane
A gripping and compassionate drama of two families linked by chance, love and tragedy

Gillam, upstate New York: a town of ordinary, big-lawned suburban houses. The Gleesons have recently moved there and soon welcome the Stanhopes as their new neighbours.

Lonely Lena Gleeson wants a friend but Anne Stanhope – cold, elegant, unstable – wants to be left alone.

It's left to their children – Lena's youngest, Kate, and Anne's only child, Peter – to find their way to one another. To form a friendship whose resilience and love will be almost broken by the fault line dividing both families, and by the terrible tragedy that will engulf them all.

A tragedy whose true origins only become clear many years later . . .

A story of love and redemption, faith and forgiveness, Ask Again, Yes reveals the way childhood memories change when viewed from the distance of adulthood – villains lose their menace, and those who appeared innocent seem less so. 

A story of how, if we're lucky, the violence lurking beneath everyday life can be vanquished by the power of love.
Something Like Breathing by Angela Readman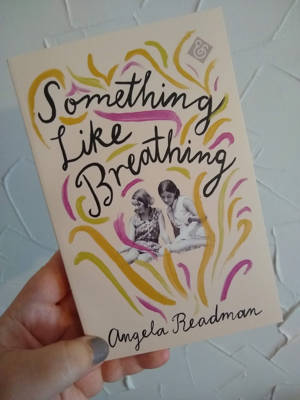 It's the 1950s, and Lorrie is unimpressed when her family moves to the remote Scottish island where her grandad runs a whisky distillery. She befriends Sylvie, the shy girl next door: `The slightest smile from Sylvie was a fluffy elephant at the fair. It had to be won with a clear aim,' writes Lorrie. Yet fun-loving Lorrie isn't sure Sylvie's is the friendship she wants to win. As the adults around them struggle to keep their lives on an even keel, the two young women are drawn into a series of events that leave the small town wondering who exactly Sylvie is and what strange gift she is hiding.Readman's feel for emotional nuance and flair for mixing strangeness with poignant detail make this long-awaited debut novel one to savour.
A darkly brilliant debut novel by Fanny Calder, and arguably essential reading for the feminist hedonist woman in your life. City life in the 1990s. Anonymous, intense, paradoxical and sometimes lonely. A young, haunted woman falls in love with a singer. She finds she has been consumed by the relationship and when it ends – as it inevitably does – she feels unable to quite rediscover herself. Cities can draw you into even darker places, and she embarks on a series of intense relationships with thirteen men of very different types, from a rough sleeper to a millionaire, and from a transvestite to a leading politician. As she is propelled through a series of extraordinary adventures and wild parties she finds she begins to lose her own identity. Is there a way out? A raw and unflinchingly honest narrative with stripped down language that is liberating and sometimes challenging. It is a tale of urban human connections crafted with no judgement or deep introspection – a window on the author's own life at that time that will resonate and stay with you.