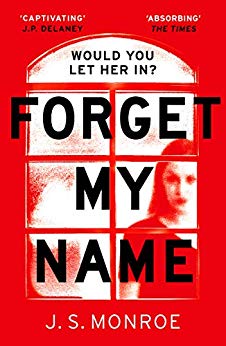 ShortBookandScribes #BookReview – Forget My Name by J.S. Monroe @JSThrillers @HoZ_Books #BlogTour
I'm delighted to be taking part in the monster blog tour for Forget My Name by J.S. Monroe today. It's a fabulous read. My thanks to Vicky Joss from Head of Zeus for the place on the tour and for sending a copy of the book. And no, I wouldn't let her in!
---
You are outside your front door. There are strangers in your house. Then you realise… You can't remember your name.

She arrived at the train station after a difficult week at work. Her bag had been stolen, and with it, her identity. Her whole life was in there – passport, wallet, house key. When she tried to report the theft, she couldn't remember her own name. All she knew was her own address.

Now she's outside Tony and Laura's front door. She says she lives in their home. They say they have never met her before.

One of them is lying.
Buy links:
---

This is what I call a psychological thriller! It's so well-plotted and full of surprises.
A young woman turns up on the doorstep of a couple in a small Wiltshire village. She's lost her handbag and with it all forms of identification. She doesn't know who she is, where she is, where she has come from or where she needs to be. All she knows is that the house she has come to is the house where she lives. Yet the couple, Tony and Laura, have never seen her before. Already that is such an intriguing proposition, don't you think?
However, my thoughts were that this mystery would soon be solved and that this is not a story that can sustain almost 500 pages of text. Wrong! This is a masterpiece in plotting, in keeping the reader in suspense and revealing a story piece by piece, like a huge and complicated jigsaw puzzle that only starts to form a picture once most of the pieces are in place.
There are many complications ahead for the unknown woman and I can't tell you about any of them. This is a book that needs no spoilers but rest assured, this is a totally twisty tale.
I liked the village setting, that small community always looking on. There are very few extra characters in this book but one of them is Luke, a man who is back in the area due to certain events in his life and he's somebody who becomes quite important to the woman. I really liked Luke and I found his sections particularly engaging. The police also become involved and two officers in particular play a big part in the book. Again, they added so much and they were able to fill in blanks in the story that our unknown narrator couldn't tell us.
There are so many different strands in this book and when they all started to come together I was amazed at the story that was unfolding. I would never have guessed at any of it.
Forget My Name is a hard book to review (because of not wanting to give anything away) but a very easy book to read and enjoy. It's such a clever story from a very skilful writer. I don't know where he got the idea from for such a complex story, much of it about memory and what happens when you lost it, but it was completely inspired. Fab psychological thriller!
---

---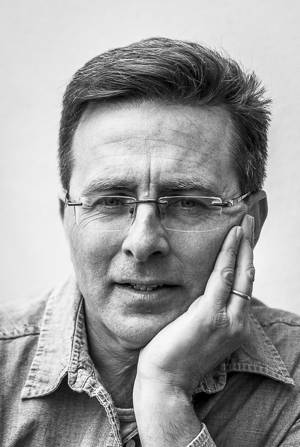 J.S. Monroe read English at Cambridge, worked as a foreign correspondent in Delhi, and was Weekend editor of the Daily Telegraph in London before becoming a full-time writer. Monroe is the author of six novels, including the international bestseller, Find Me.