ShortBookandScribes Seven Day Spotlight – w/e 13/10/19
Welcome to this week's Seven Day Spotlight post. I had a lovely bookish day yesterday at the It's All A Fiction afternoon which was part of the Off the Shelf Festival. This is an event I have been to quite a few times and it's always excellent. During the first half we were treated to readings and chat from Brian Bilston (Diary of a Somebody), Stephen May (We Don't Die of Love) and Julie Mayhew (Impossible Causes). I've already read Brian's book and it still made me laugh out loud when he read from it. Stephen and Julie's books are now firmly on my radar. The second half was the same format but with three more authors: Gavin Extence (The End of Time), Mahsuda Snaith (How To Find Home) and Rachel Elliott (Do Not Feed the Bear). I'm afraid I don't have any photos because I was too busy listening! Great afternoon though.
Here's what happened on my blog this week:
Monday's post was my review of I Wanted You To Know by Laura Pearson.
On Tuesday I shared an extract from 50 Dinosaur Tales: And 108 More Discoveries From the Golden Age of Dinos by Sabrina Ricci with Garret Kruger and a guest post by Elizabeth Ducie, author of Gorgito's Ice Rink.
Wednesday's post was my review of Blackpool's Angel by Maggie Mason.
On Thursday I shared an extract from Ring the Hill by Tom Cox.
Friday's post was my review of This Little Dark Place by A.S. Hatch.
On Saturday I shared an extract from Fiona and the Whale by Hannah Lynn. There is just time for you to enter the 'whale sized' giveaway on that post.
---
You may recall me saying last week that I sent my mum to the Two Roads proof party as I couldn't attend. This is the lovely haul that she came out with for me: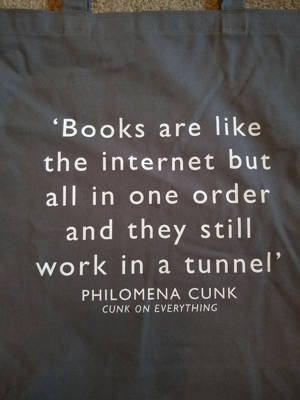 All the Water in the World by Karen Raney
Maddy is sixteen. Deeply curious, wry and vivacious, she's poised at the outset of adulthood. She has loyal friends, a mother with whom she's unusually close, a father she's never met, devoted grandparents, and a crush on a boy named Jack. Maddy also has cancer.

Hungry for experience despite living in the shadow of illness, Maddy seeks out her first romantic relationship, ponders philosophical questions, finds solace in music and art, and tracks down her father, Antonio. She continually tests the depths and limits of her closeness with her mother, while Eve has to come to terms with the daughter she loves and only partly knows, in a world she can't control.

For fans of Celeste Ng and John Boyne, All the Water in the World is the story of a family doing its best when faced with the worst. Unforgettable and singularly moving, with voices that range from tender to funny, despairing to defiant, this novel is a poignant testimony to the transformative power of love, humour and hope.
The Ninth Child by Sally Magnusson
Loch Katrine waterworks, 1856. A Highland wilderness fast becoming an industrial wasteland. No place for a lady.

Isabel Aird is aghast when her husband is appointed doctor to an extraordinary waterworks being built miles from the city. But Isabel, denied the motherhood role that is expected of her by a succession of miscarriages, finds unexpected consolations in a place where she can feel the presence of her unborn children and begin to work out what her life in Victorian society is for.

The hills echo with the gunpowder blasts of hundreds of navvies tunnelling day and night to bring clean water to diseased Glasgow thirty miles away – digging so deep that there are those who worry they are disturbing the land of faery itself. Here, just inside the Highland line, the membrane between the modern world and the ancient unseen places is very thin.

With new life quickening within her again, Isabel can only wait. But a darker presence has also emerged from the gunpowder smoke. And he is waiting too.

Inspired by the mysterious death of the seventeenth-century minister Robert Kirke and set in a pivotal era two centuries later when engineering innovation flourished but women did not, The Ninth Child blends folklore with historical realism in a spellbinding narrative.
The Year Without Summer by Guinevere Glasford
In 1815, a supervolcanic eruption led to the extraordinary 'Year Without Summer' in 1816: a massive climate disruption causing famine, poverty and riots. Snow fell in August. Lives, both ordinary and privileged, changed forever. Mary Shelley wrote Frankenstein. The artist, John Constable, sought refuge in Suffolk. As crops failed, the dispossessed rose up in rebellion, threatening to burn the old order to the ground.

1815, Sumbawa Island, Indonesia
Mount Tambora explodes in a cataclysmic eruption, killing thousands. Sent to investigate, ship surgeon Henry Hogg can barely believe his eyes. Once a paradise, the island is now solid ash, the surrounding sea turned to stone. But worse is yet to come as the ash cloud rises and covers the sun, the seasons will fail.

1816.
In Switzerland, Mary Shelley finds dark inspiration. Confined inside by the unseasonable weather, thousands of famine refugees stream past her door. In Vermont, preacher Charles Whitlock begs his followers to keep faith as drought dries their wells and their livestock starve. In Britain, the ambitious and lovesick painter John Constable struggles to reconcile the idyllic England he paints with the misery that surrounds him. In the Fens, farm labourer Sarah Hobbs has had enough of going hungry while the farmers flaunt their wealth. And Hope Peter, returned from the Napoleonic wars, finds his family home demolished and a fence gone up in its place. He flees to London, where he falls in with a group of revolutionaries who speak of a better life, whatever the cost. As desperation sets in, Britain becomes racked with riots – rebellion is in the air.

For fans of David Mitchell and Andrew Miller, The Year Without Summer tells the story of a fateful year when temperatures fell and the summer failed to arrive. It is a story of the books written, the art made; of the journeys taken, of the love longed for and the lives lost. Six separate lives, connected only by an event many thousands of miles away. Few had heard of Tambora – but none could escape its effects.
And here are the other books that came my way this week:
Vroom-Town: The Adventure of Santa Claus and the Magic Truck Dust by Emer Conlon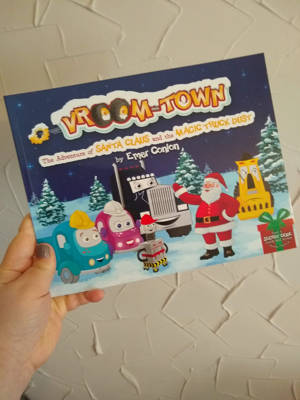 This is the fifth book in the Vroom-Town series. In this story, Santa needs help to deliver the presents on Christmas Eve – as his sleigh is broken! His Vroom-Town friends come to the rescue BUT BullyDozer and Terrible Terry have other ideas! Will the children get their presents in time for Christmas..? You will have to read the book to find out. The Vroom-Town books make ideal Christmas gifts or stocking fillers for girls and boys aged 2-7 years! This book brings the funsize reader on an enchanting journey that will captivate little minds! This, coupled with the fact that as a Vroom-Town book it deals with social issues, such as bullying and the importance of friendship and kindness, means it is an excellent purchase for all of Santa's friends! With the digital devices and screentime that children have, a book is a terrific gift that can be opened again and again and again!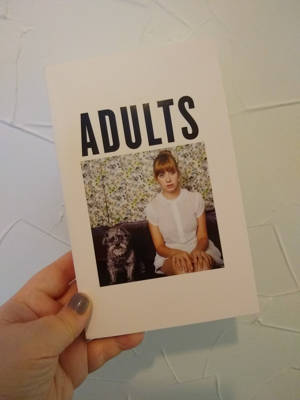 Jenny is unloved, unemployable and emotionally unfiltered. Her long-suffering friends seem sick of her and whilst her social media portrays her life as a bed of roses, it is more of a dying succulent.

Adults is what you want it to be. A misadventure of maturity, a satire on our age of self-promotion, a tender look at the impossibility of womanhood, a love story, a riot. And Emma Jane Unsworth is the only voice to hear it from. Adults is excruciating, a gut punch of hilarity and a book laden with truth that you will read again and again.
Greta and the Labrador: A Poem in Eight Fitts by Kevin Jackson, illustrated by Jo Dalton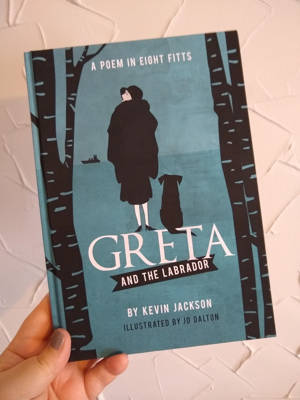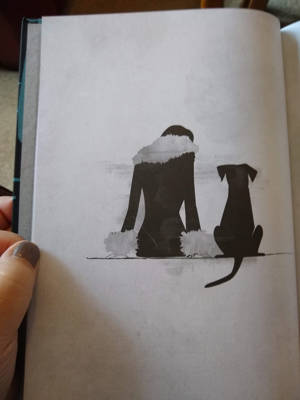 Greta Garbo, the immortal goddess of the silver screen, said that she wanted to be alone. What if she had been granted that wish? What if she had travelled further and further until she arrived at the North Pole? And what if she met a faithful dog along the way…
Effin' Birds: A Field Guide to Identification by Aaron Reynolds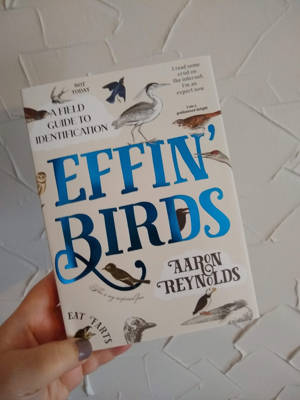 Have you ever looked a bird dead in the eye and wondered what it was thinking?

With Effin Birds, the most eagerly anticipated new volume in the noble avocation of bird identification, you can venture into nature with confidence. This farcical field guide will help you identify over 200 birds, but more importantly, for the first time in history, it will also help you understand what these birds are thinking:

The vainglorious grebe is acutely aware of its own magnificence.
The hipster pelican thinks the world is a sh*tbarge.
The overbearing heron wishes you better luck next time, f*cknuts.
The counsellor swallow wants you to maybe try not being a d*ckhead.

Alongside beautiful, scientifically accurate illustrations and a whole lot of swearing is incisive commentary on modern life and the world we, as humans, must navigate. Or maybe it s just some pictures of effin birds, okay?
You never forget the one that got away. But what if 'what could have been' is yet to come?

*
Daniel was the first boy to make Alison a mix tape.

But that was years ago and Ali hasn't thought about him in a very long time. Even if she had, she might not have called him 'the one that got away'; after all, she'd been the one to run.

Then Dan's name pops up on her phone, with a link to a song from their shared past.

For two blissful minutes, Alison is no longer an adult in Adelaide with temperamental daughters; she is sixteen in Sheffield, dancing in her skin-tight jeans. She cannot help but respond in kind.

And so begins a new mix tape.

Ali and Dan exchange songs – some new, some old – across oceans and time zones, across a lifetime of different experiences, until one of them breaks the rules and sends a message that will change everything…

Because what if 'what could have been' is yet to come?
Gravity is the Thing by Jaclyn Moriarty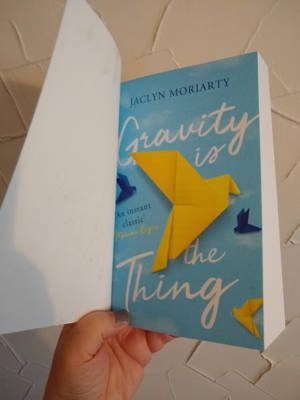 Twenty years ago, Abigail Sorenson's brother Robert went missing one day before her sixteenth birthday, never to be seen again. That same year, she began receiving scattered chapters in the mail of a self-help manual, the Guidebook, whose anonymous author promised to make her life soar to heights beyond her wildest dreams.

The Guidebook's missives have remained a constant in Abi's life–a befuddling yet oddly comforting voice through her family's grief over her brother's disappearance, a move across continents, the devastating dissolution of her marriage, and the new beginning as a single mother and café owner in Sydney.

Now, two decades after receiving those first pages, Abi is invited to an all-expenses paid weekend retreat to learn "the truth" about the Guidebook. It's an opportunity too intriguing to refuse. If Everything is Connected, then surely the twin mysteries of the Guidebook and a missing brother must be linked?

What follows is completely the opposite of what Abi expected–but it will lead her on a journey of discovery that will change her life–and enchant readers. Gravity Is the Thing is a smart, unusual, wickedly funny novel about the search for happiness that will break your heart into a million pieces and put it back together, bigger and better than before.
Kim, Leon and the Sky Path to Africa by Barnaby Allen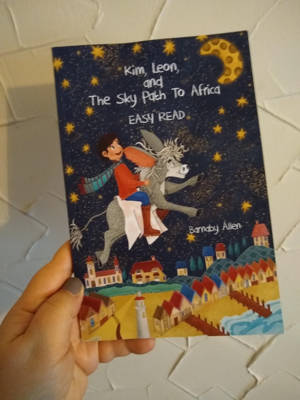 Kim and Leon live on a farm in Suffolk, England. Kim is a schoolboy and Leon is his pet donkey. A rainy day encounter leads them on an adventure far away in Africa. Along the way there are dangers, and fears about who can be trusted. There is also the threatening presence of a slave ship, looming in the bay. Barnaby Allen was a teacher of English and history. In this historical fantasy he beautifully combines suspense with an immersion in history. This book comes with tasks of writing, acting and drawing. This is a simplified version of the original book. It suits especially ESL pupils. Happy reading!