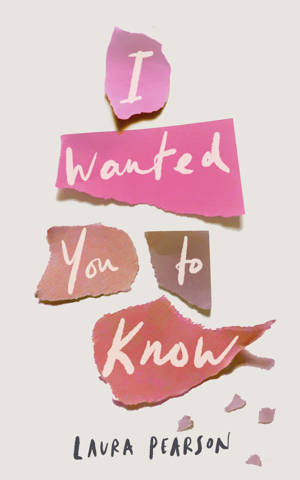 ShortBookandScribes #BookReview – I Wanted You To Know by Laura Pearson @AgoraBooksLDN #BlogTour #IWantedYouToKnow
I was so happy when Peyton Stableford from Agora Books contacted me to ask if I would be a part of the blog tour for Laura Pearson's latest book, I Wanted You To Know. It was a no-brainer for me and I said a big fat yes. Thank you for asking me, Peyton, and for sending me a fabulous proof copy of the book for review purposes.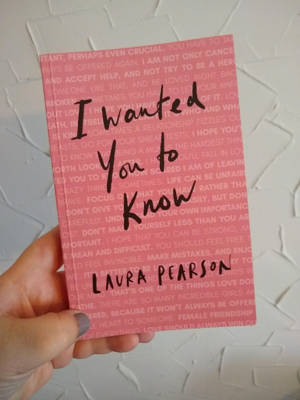 ---
Dear Edie, I wanted you to know so many things. I wanted to tell you them in person, as you grew.But it wasn't to be.

Jess never imagined she'd be navigating single motherhood, let alone while facing breast cancer. A life that should be just beginning is interrupted by worried looks, heavy conversations, and the possibility of leaving her daughter to grow up without her.

Propelled by a ticking clock, Jess knows what she has to do: tell her daughter everything. How to love, how to lose, how to forgive, and, most importantly, how to live when you never know how long you have.

From best-selling author Laura Pearson comes her most devastating book yet. Honest, heart-wrenching, and emotionally raw, I Wanted You To Know is a love letter to life: to all its heartache and beauty, to the people we have and lose, to the memories and moments that define us.

I Wanted You To Know is Laura Pearson's third novel.
---

I knew enough about this book to know that it was likely to affect me greatly and I definitely wasn't wrong about that. I Wanted You To Know is a story that will stay with me.
Inspired by the author's own experience, this is the story of Jess, 21 years old and mother of baby, Edie. One day she finds a lump in her breast and right as the story begins she is diagnosed with cancer. Without giving too much away, Jess knows that she must prepare herself and Edie for a future that may not include her and so she writes Edie letters telling her what she wants her to know, about life, about her family, about the future.
The cast of characters is small. There is only Jess and Edie, Jess's best friend Gemma, her parents and Jake, Edie's father, and that's all it needs. These are the people who are most profoundly affected by Jess's situation. As a mother and a daughter, it's not hard to imagine exactly how each character felt and when I did so I found the lump in my throat appearing, every…single…time.
The letters are inserted into the rest of the story, in which we follow Jess as she navigates through this time in her life. She's a wonderful creation on the part of Laura Pearson and I found her calmness and stoical behaviour quite inspirational. I also particularly loved Jake and was pleased by the way things turned out with him.
It's a beautifully written story, one that really burrowed its way into my heart. It's not an easy read, no book about this subject can ever be that, but it's very well executed and elicited empathy, sympathy and understanding from me.
Pearson has a matter of fact style of writing and yet she can still inject so much emotion into it. I think that's a real talent. I'm not one for books that are overly sentimental or flowery in style but that doesn't mean I don't want a book that makes me feel something strongly. In fact, those are the books that stand out for me and that I remember. I Wanted You To Know is one such book. By the end I was crying heavy tears for a mother facing the worst.
I thought this was a thoughtful and honest portrayal of illness, of the power of motherhood, both from the points of view of Jess and her mum, Caroline, of friendship and love. Keep a tissue handy as I think this story will break even the hardest of hearts.
Now, if you'll excuse me I'll just go and dry my eyes.
---

---

Laura Pearson has an MA in Creative Writing from the University of Chichester. She spent a decade living in London and working as a copywriter and editor for QVC, Expedia, Net a Porter, EE, and The Ministry of Justice. Now, she lives in Leicestershire, where she writes novels, blogs about her experience of breast cancer (www.breastcancerandbaby.com), runs The Motherload Book Club, and tries to work out how to raise her two children.