Seven Day Spotlight – w/e 26/08/18
Welcome to this week's Seven Day Spotlight. I didn't post last Sunday as I'd had a week off from blogging. In fact, myself, my partner and our 4 year old son went to Wales for a week. It was nice to have a break from posting but I did miss it and so I'm glad to be back!
While I was away I read The Binding by Bridget Collins, which is due to be published in January 2019. I received the review copy from Lovereading who wanted early reviews, but I won't be publishing my review on here until nearer publication. What I can tell you is that it is a spectacular read, something really quite special. I highly recommend a pre-order.
---
It's been a busy week. Here's what I posted:
On Monday, I shared my review of The Last Plantagenet? by Jennifer C Wilson. I really enjoyed this short story about a woman time travelling to the time of Richard III.
On Tuesday, I reviewed The Continuity Girl by Patrick Kincaid, which is a quirky and entertaining dual timeline story.
Wednesday's post was an extract from The Pupil by Dawn Goodwin.
On Thursday, I reviewed the masterpiece that is Bitter Orange by Claire Fuller.
Friday's post was my review of Martinis and Memories by A.L. Michael, the heart-warming third instalment of the Martini Club series.
Saturday was a two post day. I shared an extract from The Cold Cold Sea by Linda Huber and my review of Before Her Eyes by Jack Jordan, a twisty crime thriller.
And finally, this morning I shared an extract from Come Away With Me by Maddie Please.
---
Now to additions to my TBR pile. There are quite a lot but please bear in mind this is two weeks' worth. That's my excuse anyway 😉
Summer at Lavender Bay by Sarah Bennett
Love happens when you least expect it…

When Eliza Barnes said 'I do' to her husband all those years ago, she thought that they'd be together forever. Instead, he's flown to Abu Dhabi to start a new life, and she's returning to the little seaside town of Lavender Bay.

It's finally time to chase the dreams she's put on hold for so long, whipping up luxury bath products and organic soaps using local ingredients. Of course, she didn't expect to meet local farmer, Jack Gilbert, or for him to be quite so gorgeous!

So when her husband turns up, she knows she must decide between the man she knows everything about and the man who makes her heart race in ways she'd never imagined – before it's too late…
The Stranger Diaries by Elly Griffiths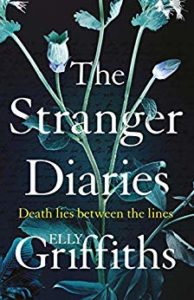 A gripping contemporary Gothic thriller from the bestselling author of the Dr Ruth Galloway mysteries: Susan Hill meets Gone Girl and Disclaimer.

Clare Cassidy is no stranger to murder. As a literature teacher specialising in the Gothic writer RM Holland, she teaches a short course on it every year. Then Clare's life and work collide tragically when one of her colleagues is found dead, a line from an RM Holland story by her body. The investigating police detective is convinced the writer's works somehow hold the key to the case.

Not knowing who to trust, and afraid that the killer is someone she knows, Clare confides her darkest suspicions and fears about the case to her journal. Then one day she notices some other writing in the diary. Writing that isn't hers…
All That Was Lost by Alison May
In 1967 Patience Bickersleigh is a teenager who discovers a talent for telling people what they want to hear. Fifty years later she is Patrice Leigh, a nationally celebrated medium. But cracks are forming in the carefully constructed barriers that keep her real history at bay.

Leo is the journalist hired to write Patrice's biography. Struggling to reconcile the demands of his family, his grief for his lost son, and his need to understand his own background, Leo becomes more and more frustrated at Patrice's refusal to open up.

Because behind closed doors, Patrice is hiding more than one secret. And it seems that now, her past is finally catching up with her.

May thrills in this English familial mystery, adding enticing plot layers as intricate and divisive as the themes she introduces.
No Place Like Home by Rebecca Muddiman
What would you do if you came home to find someone in your house?

This is the predicament Polly Cooke faces when she returns to her new home. The first weeks in the house had been idyllic, but soon Jacob, a local man, is watching her.

What does he want and why is he so obsessed with Polly?

In a situation where nothing is what it seems, you might end up regretting letting some people in.
Lies Between Us by (ace blogger and now author) Ronnie Turner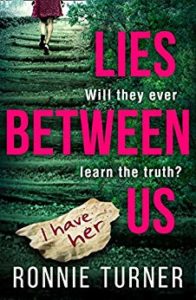 Will they ever learn the truth?

Three people, leading very different lives, are about to be brought together – with devastating consequences . . .

John has a perfect life, until the day his daughter goes missing.

Maisie cares for her patients, but hides her own traumatic past.

Miller should be an innocent child, but is obsessed with something he can't have.

They all have something in common, though none of them know it – and the truth won't stay hidden for long . . .
The Memory Collector by Fiona Harper
Heather Lucas lives her life through other people's memories.

Heather doesn't want to remember her childhood, not when her mother's extreme hoarding cast her family life into disarray.

For Heather's mother, every possession was intimately connected to a memory, so when Heather uncovers a secret about her past that could reveal why her mother never let anything go, she knows there's only one place she'll find answers – behind the locked door of her spare room, where the remains of her mother's hoard lie hidden.

As Heather uncovers both objects and memories, will the truth set her free? Or will she discover she's more like her mother than she ever thought possible?

A POWERFUL, UPLIFTING STORY ABOUT LOVE, LOSS AND THE THINGS WE LEAVE BEHIND.
Christmas Spirit by Nicola May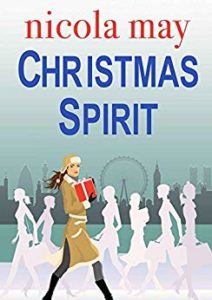 It's two days before Christmas – and Evie Harris finds herself both manless and jobless. After a chance encounter with handsome Greg (and egged on by her toy-boy-eating friend, Bea) she agrees to work at a homeless shelter on Christmas Day.
Striking up an unlikely friendship with homeless Yves, Evie begins an unwitting journey of spiritual awakening, all set against the sparkling winter backdrop of London landmarks.
A New Year's Eve revelation is on its way . . . but will it leave Evie with a happy heart, or will she allow the pre-Christmas past to dictate her future?
A Hundred Tiny Threads by Judith Barrow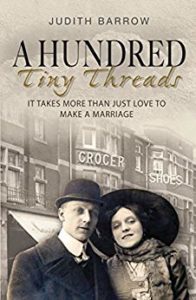 It's 1911 and Winifred Duffy is a determined young woman eager for new experiences, for a life beyond the grocer's shop counter ruled over by her domineering mother.

The scars of Bill Howarth's troubled childhood linger. The only light in his life comes from a chance encounter with Winifred, the girl he determines to make his wife.

Meeting her friend Honora's silver-tongued brother turns Winifred's heart upside down. But Honora and Conal disappear, after a suffrage rally turns into a riot, and abandoned Winifred has nowhere to turn but home.

The Great War intervenes, sending Bill abroad to be hardened in a furnace of carnage and loss. When he returns his dream is still of Winifred and the life they might have had… Back in Lancashire, worn down by work and the barbed comments of narrow-minded townsfolk, Winifred faces difficult choices in love and life.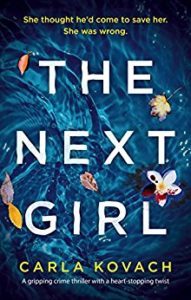 Deborah Jenkins pulls her coat around her for the short walk home in the pouring rain. But she never makes it home that night. And she is never seen again…

Four years later, an abandoned baby girl is found wrapped in dirty rags on a doorstep. An anonymous phone call urges the police to run a DNA test on the baby. But nobody is prepared for the results.

The newborn belongs to Deborah. She's still alive…
The Antique Dealer's Daughter by Lorna Gray
The Cotswolds, Summer, 1947

In the aftermath of war, Emily Sutton struggles to find her place in a world irrevocably changed by conflict. When she refuses to follow tradition and join her father's antiques business – or get married – her parents send her for an 'improving' stay with her spinster cousin in the Cotswolds. But Emily arrives to find her cousin's cottage empty and a criminal at work in the neighbourhood.

A deadly scandal still haunts this place – the death of John Langton, the rumour of his hoard of wartime spoils, leaving his older brother to bear the disgrace. Now, even as Emily begins to understand each man's true nature, the bright summer sky is darkened by a new attack. Someone is working hard to ensure that John's ghost will not be allowed to rest, with terrifying consequences…
Louis and Louise by Julie Cohen
In their moment of birth, Louis and Louise are the same person in two different lives. They are separated only by the sex announced by the doctor, and a final 'e'.

On 8th September 1978, Louis David Alder is born male.
On 8th September 1978, Louise Dawn Alder is born female.

Louis and Louise are the same in many ways – they have the same best friends, the same parents, the same dream of being a writer and leaving their hometown in Maine as soon as they can. But because of their gender, everything looks different, which makes you question:

If you could look at one life in two different ways, what would you see?
Funny How Things Turn Out by Judith Bruce
Muriel Newmarch was born in North London in 1903. She died in 2009, aged 106, in a care home in Sussex. Judith Bruce is her daughter, and Funny How Things Turn Out- part biography, part memoir – tells the story of both her mother and herself, which in turn traces the unprecedented changes to women's lives during the 20th Century.

The first half of the book chronicles Muriel's world through the Zeppelin raids of WW1, a painfully stilted class system, and marriage and motherhood in the 1930s – then her daughter, Judith, picks up the first-person narrative as a mischievous child in the 1940s and we stay with her until the end of the book.

Woven artfully through the episodic chapters are the loves, aspirations and disappointments of two 'ordinary' women. Written with an understated elegance, Judith Bruce brings to life a barely remembered England of satin dresses at Swan & Edgar's, liberty bodices at grammar school, and English summer days where silent fathers mowed the lawn in polished shoes and unsuitable boyfriends smoked Player's Navy Cut.

As we move through the post-war years from austerity and to prosperity, and Judith's working life at the BBC, the voice could almost be that of Alan Bennett. Even more so when charting the poignancy of Muriel's fading days, failing body and disappearing memory. It is a remarkable and accomplished portrait of life, love and death.
A Christmas Gift by Sue Moorcroft
One Christmas can change everything…

Georgine loves Christmas. The festive season always brings the little village of Middledip to life. But since her ex-boyfriend walked out, leaving her with crippling debts, Georgine's struggled to make ends meet.

To keep her mind off her worries, she throws herself into organising the Christmas show at the local school. And when handsome Joe Blackthorn becomes her assistant, Georgine's grateful for the help. But there's something about Joe she can't quite put her finger on. Could there be more to him than meets the eye?

Georgine's past is going to catch up with her in ways she never expected. But can the help of friends new and old make this a Christmas to remember after all?
The Silent Patient by Alex Michaelides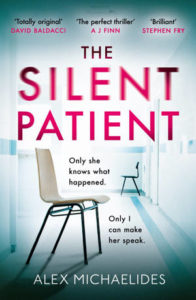 Only she knows what happened.
Only I can make her speak.

**************

Alicia lives a life most dream of. She lives in a house in one of the most desirable areas of London. She is a famous painter, and her husband, Gabriel, is an in-demand fashion photographer. Her life is perfect.

That is, until one evening when Gabriel returns late from a fashion shoot and Alicia shoots him five times and then never speaks another word.

Theo Faber, a forensic psychotherapist, has been consumed with the case for five years, and is the only person able to unravel the mystery of why.
Someone Else's Shoes by Sofia Ellis
Three years ago, Millie Morgan's life was perfect. She had an exciting career, fun friends, and a penthouse that she shared with her amazing boyfriend. But then an unfortunate series of events ripped all those things away from her. Now she has a dead-end job, no real friends or boyfriend, and the cottage she rents is one step shy of derelict. She's in a place she never thought she would be, feeling like she's wearing someone else's shoes.

Just when Millie is starting to fear that she's going to become a permanent resident in the neighborhood of rock bottom, she receives a letter from The Sharp Agency, which is as illustrious as it is mysterious. Soon after her first consultation with the agency, she is forced to question everything she thought she knew about herself and those around her. Suddenly, she has a real shot at getting a fresh start and a chance at finding love again. The only obstacle standing in the way is Millie herself and the echoes of her past.
A Spark of Light by Jodi Picoult
The Center for women's reproductive health offers a last chance at hope – but nobody ends up there by choice.

Its very existence is controversial, and to the demonstrators who barricade the building every day, the service it offers is no different from legalised murder.

Now life and death decisions are being made horrifyingly real: a lone protester with a gun has taken the staff, patients and visitors hostage.

Starting at the tensest moment in the negotiations for their release, A Spark of Light unravels backwards, revealing hour by urgent hour what brought each of these people – the gunman, the negotiator, the doctors, nurses and women who have come to them for treatment – to this point.

And certainties unwind as truths and secrets are peeled away, revealing the complexity of balancing the right to life with the right to choose.
Street Cat Blues by Alison O'Leary
A quiet life for Aubrey?

After spending several months banged up in Sunny Banks rescue centre, Aubrey, a large tabby cat, has finally found his forever home with Molly and Jeremy Goodman, and life is looking good.

However, all that changes when a serial killer begins to target elderly victims in the neighbourhood.

Aubrey wasn't particularly upset by the death of some of the previous victims, including Miss Jenkins whom Aubrey recalls as a vinegar-lipped bitch of an old woman who enjoyed throwing stones at cats, but Mr Telling was different.

Mr Telling was a mate…
Some Kind of Wonderful by Giovanna Fletcher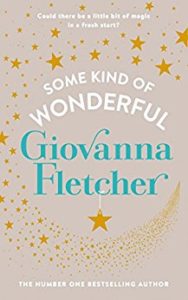 Happiness can be found where you least expect it . . . 
________

When the love of your life says you're not The One, what next?

After celebrating a decade together, everyone thinks Lizzy and Ian are about to get engaged.

Instead, a romantic escape to Dubai leaves Lizzy with no ring, no fiancé and no future.

Lizzy is heartbroken – but through the tears, she sees an opportunity. This is her moment to discover what she's been missing while playing Ian's 'better half'.

But how much has Ian changed her, and who is she without him?

Lizzy sets out to rediscover the girl she was before – and, in the meantime, have a little fun . . .
The Self-Proclaimed Inspector by Joshua Gardiner
Alf Dulrimple is one of the greatest detectives to ever live; in his own mind at least. After he gets fired from the Police department, he must open his own Private Investigator Company; giving himself the title Inspector Dulrimple.

In his first case as a private investigator, Inspector Dulrimple must get photographic evidence of a man cheating on his wife. It seems simple enough, but as Dulrimple knows; no case is ever that simple. What should've been an easy first case for the private investigator turns into a hunt for a murderer which will not only test Dulrimple's abilities (or lack thereof) as a detective, but will also bring him face to face with the demons of his past.

Inspector Dulrimple may take himself seriously, but you don't have to. This comedic story shows the self-proclaimed Inspector bumbling and guessing his way through a case which is way above his very limited abilities.
All these fantastic books make me feel a bit like my head is going to explode.
I'll leave you with this
and say