Seven Day Spotlight – w/e 24/03/19
Welcome to this week's Seven Day Spotlight post. I had a lovely surprise this week when my local library got in touch to see if they could use snippets from my reviews to promote the books they have in stock – think those little cards that they use in Waterstones. I'm over the moon!
Yesterday we took our son to see a rather lovely little play called Stella. After what felt like a strange start we all ended up really enjoying it. It's about Stella who is a star engineer tasked with keeping the stars in the sky burning bright.
In other news, the Lego movie obsession continues and shows no sign of abating.
So what did I post on my blog this week?
Monday's post was my review of She Lies in Wait by Gytha Lodge.
Tuesday's post was my review of The Forgotten Secret by Kathleen McGurl.
On Wednesday, Amanda Saint shared her top three post-apocalyptic novels as part of the blog tour for Remember Tomorrow.
On Thursday, I helped with the publication day push for The Pieces of You and Me by Rachel Burton. Rachel wrote a guest post about the writers of Highgate Cemetery.
Friday was a two post day with me posting my review of The Perfect Betrayal by Lauren North and an extract from Hetty's Secret War by Rosie Clarke.
Saturday's post was an extract from The Saxon Wolves by Penny Ingham.
And today turned out to be a busy day with me sharing my review of Let's Make Pom Poms by Katie Scott and an extract from 21st Century Yokel by Tom Cox.
---
Now to new additions to my reading pile – some crackers here.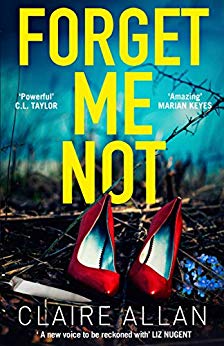 I disappeared on a Tuesday afternoon. I was there one minute and the next I was gone. They've never found my body…

It's six in the morning during the hottest summer on record when Elizabeth O'Loughlin, out walking her dog, comes across Clare, a victim of a horrific knife attack, clinging onto life at the side of the road.

Clare dies minutes later, but not before whispering her haunting last words to Elizabeth.

When it becomes clear that Clare's killer has more than one murder on his mind, Elizabeth has to take drastic action or face losing everything.

But what if she can't stop a killer determined never to be forgotten?
The Girl Before You by Nicola Rayner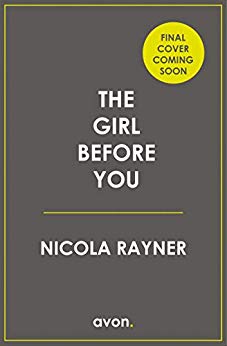 She was his.
She was perfect.
And then, she was gone.

Alice has always been haunted by the women from her husband's past. As an MP and now a TV personality, George Bell's reputation as a ladies' man precedes him. But when Alice falls pregnant, her unease becomes an obsession.

And there's one ex in particular she can't get out of her head: a beautiful student George dated in his first year, who went missing before they finished university. Ruth.

When Alice sees a woman who looks just like Ruth, she can't shake the feeling that there's more to her disappearance than George has been telling her. But does she really want to know what her husband has been getting up to behind her back all these years?

An addictive and twisting psychological suspense that will have fans of Shari Lapena and Ruth Ware hooked.
Whisper Network by Chandler Baker
'If only you had listened to us, none of this would have happened.'

Sloane, Ardie, Grace and Rosalita have worked in the same legal office for years. The sudden death of the firm's CEO means their boss, Ames, will likely take over the entire company.

Ames is a complicated man, a man they've all known for a long time, a man who's always been surrounded by… whispers. But the women are watching this latest promotion for Ames differently.

This time, they've decided enough is enough.

As whispers become chatter and that chatter grows louder, and then louder still, Sloane and her colleagues set in motion something so catastrophic and unstoppable, all their lives will be changed for ever.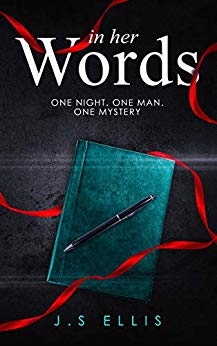 While she seems to have it all, Sophie Knight is looking for more. When gorgeous and carefree Michael Frisk walks into her life, he offers the excitement and passion she desires.
Sophie is willing to risk everything she has. After all, she is used to concealing things from her husband—like her alcoholism, her unhappiness. But soon she has more to hide. She wakes up one morning in an alcoholic haze and finds bruises on her body, but has no recollection of what happened to her. Was she raped?
When unsettling notes and mysterious phone calls start, Sophie wonders whom she should turn to. Is Michael the cause of the frightening things happening in her life, or is he the answer to her problems?
Betray Her by Caroline England
Best friends forever.

That's the pact you made.

You'd do anything for her.

And you have.

She's always had it all.

If you could take it for yourself . . . would you?
Nobody's Wife by Laura Pearson (which came with some lovely goodies)
'Of the four of them, only three remained. And there was no going backwards from there.'

Emily and Josephine have always shared everything. They're sisters, flatmates, and best friends. It's the two of them against the world.

When Emily has the perfect wedding, and Josephine finds the perfect man, they know things will change forever. But nothing can prepare them for what, or who, one of them is willing to give up for love.

Four people. Three couples. Two sisters. One unforgivable betrayal.

From the best-selling author of Missing Pieces comes a heart-wrenching story about family, loyalty, and obsession that will have you racing to the finish.
The Forgotten Village by Lorna Cook
1943: The world is at war, and the villagers of Tyneham are being asked to make one more sacrifice: to give their homes over to the British army. But on the eve of their departure, a terrible act will cause three of them to disappear forever.

2018: Melissa had hoped a break on the coast of Dorset would rekindle her stagnant relationship, but despite the idyllic scenery, it's pushing her and Liam to the brink. When Melissa discovers a strange photograph of a woman who once lived in the forgotten local village of Tyneham, she becomes determined to find out more about her story. But Tyneham hides a terrible secret, and Melissa's search for the truth will change her life in ways she never imagined possible.
I also received a rather sinister mailing telling me that Magpie is watching me. The July Girls by Phoebe Locke is out in July, funnily enough, and it sounds amazing.