Seven Day Spotlight – w/e 21/04/19
Welcome to this week's Seven Day Spotlight post. Now our son is back at school I don't have much to share with you. He's had a great week though with Easter discos and Easter hats and Easter baskets and Easter chocolate 😀
We did go and see Wonder Park at the cinema yesterday. It's great fun but quite a bit darker than I expected, and with more sadness.
Hope you enjoy all your chocolate eggs this weekend!
Just to be clear, this is absolutely not me eating the chocolates from my eggs. No siree…
---
Here's what I posted this week:
Monday's post was my review of Our Life in a Day by Jamie Fewery.
Tuesday's post was my review of When I Was Yours by Lizzie Page.
Wednesday was a two post day with an extract from Baxter's Requiem and a guest post by Eliza Watson, author of Flying by the Seat of My Knickers about her cameo appearances in her books. There's still time to enter Eliza's giveaway to win an Irish wool blanket.
Another two post day on Thursday with a duo of wartime stories. I reviewed Blackpool's Daughter by Maggie Mason and shared an extract from Wartime Sweethearts along with a Q&A with Lola Jaye.
Friday's post was my review of Perfect Crime by Helen Fields.
Saturday's post was my review of Jay-Jay the Supersonic Bus by Sue Wickstead. You can still enter the giveaway to win a copy of the next book featuring Jay-Jay.
And finally, this morning I shared my review of Picture of Innocence by T J Stimson.
---
It's been a quieter week for books this week which is perhaps no bad thing. Here's what I added to my reading pile.
House of Gold by Natasha Solomons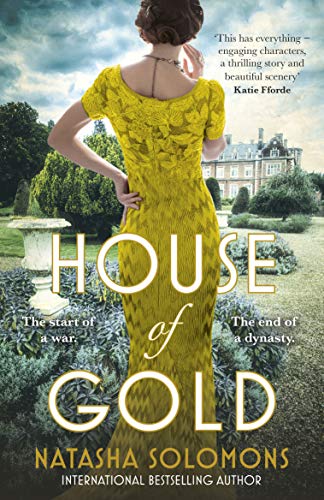 The start of a war. The end of a dynasty.

VIENNA, 1911. Greta Goldbaum has always dreamed of being free to choose her own life's path, but the Goldbaum family, one of the wealthiest in the world, has different expectations. United across Europe, Goldbaum men are bankers, while Goldbaum women marry Goldbaum men to produce Goldbaum children.

So when Greta is sent to England to marry Albert, a distant cousin she has never met, the two form an instant dislike for one another. Defiant and lonely, Greta longs for a connection and a place to call her own. When Albert's mother gives Greta a garden, things begin to change.

But just as she begins to taste an unexpected happiness, the Great War breaks out, threatening to tear everything away. For the first time in two hundred years, the family will find themselves on opposing sides. How will Greta choose between the family she's created and the one she was forced to leave behind?
Ellie and the Harp Maker by Hazel Prior
Meet Ellie. She's perfectly happy with her home and her husband and her quiet life. Happy enough, anyway. Which is why she's so surprised to find herself drawn to an extraordinary stranger who gives her a gift – and a fresh perspective.

Meet Dan. He thinks that all he needs to be content is the time and space to carry on making harps. But the last thing he expects is for Ellie – and her cherry-coloured socks – to whirl into his life, bringing a string of surprises to his ordered existence.

Sometimes it takes a chance encounter to discover what your life can be . . .

This heart-warming, funny and quirky love story features…

86 plums,
69 sandwiches,
27 birch trees,
a 17-step staircase,
and a pheasant named Phineas

… and will stay with you long after you finish the last page.
59 Memory Lane by Celia Anderson
May Rosevere has reached the grand old age of one-hundred-and-ten, thanks to several slices of toast with butter every morning, a glass (or two) of port, and the wonders of the Cornish sea air – or so she tells everyone.

But there's much more to May than her remarkable age. She has a secret. One that no one has ever discovered …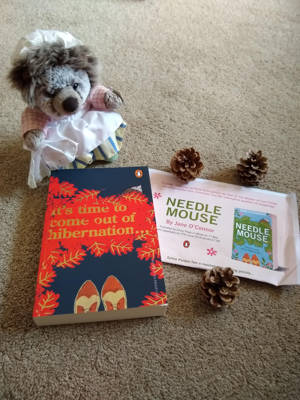 Time to come out of hibernation…

Sylvia Penton has been hibernating for years, it's no wonder she's a little prickly…

Sylvia lives alone, dedicating herself to her job at the local university. On weekends, she helps out at a local hedgehog sanctuary because it gives her something to talk about on Mondays – and it makes people think she's nicer than she is.

Only Sylvia has a secret: she's been in love with her boss, Professor Lomax, for over a decade now, and she's sure he's just waiting for the right time to leave his wife. Meanwhile she stores every crumb of his affection and covertly makes trouble for anyone she feels gets in his way.

But when a bright new PhD candidate catches the Professor's eye, Sylvia's dreams of the fairy tale ending she has craved for so long, are soon in tatters, driving her to increasingly desperate measures and an uncertain future.

Sylvia might have been sleep walking through her life but things are about to change now she's woken up…
The Girl Before You by Nicola Rayner
She was his.
She was perfect.
And then, she was gone.

Alice has always been haunted by the women from her husband's past. As an MP and now a TV personality, George Bell's reputation as a ladies' man precedes him. But when Alice falls pregnant, her unease becomes an obsession.

And there's one ex in particular she can't get out of her head: a beautiful student George dated in his first year, who went missing before they finished university. Ruth.

When Alice sees a woman who looks just like Ruth, she can't shake the feeling that there's more to her disappearance than George has been telling her. But does she really want to know what her husband has been getting up to behind her back all these years?

An addictive and twisting psychological suspense that will have fans of Shari Lapena and Ruth Ware hooked.
The Pirate's Song by Justin Davis
Ahoy there me hearties!

Are ye brave? Are ye strong?
Can ye sing a Pirate's Song?
Will ye search for treasures old,
jewels and trinkets, pearls and gold?
Then climb aboard and join our crew!
Quickly now, there's work to do!

This lively rhyming picture book will have children singing along with the pirates on their journey. Will they find their gold?