Seven Day Spotlight – w/e 17/03/19
Welcome to this week's Seven Day Spotlight post. The new NB magazine arrived this week and I was really pleased to see (a) a gorgeous cover and (b) 5 of my reviews in there! All have already appeared on my blog so if you want to read the whole review instead of trying to peer at my rubbish photos, just click on the links below. I can highly recommend reading the rest of this fabulous magazine as it's filled with lots of lovely bookishness.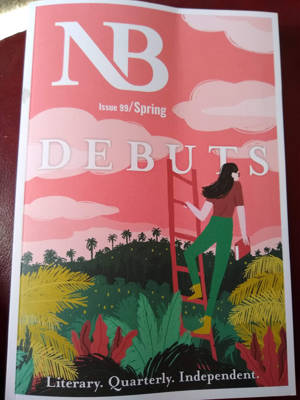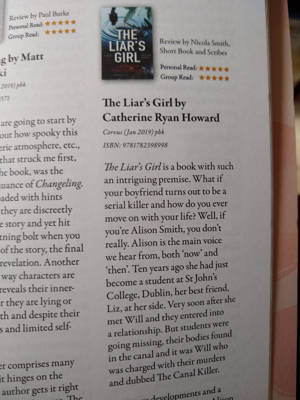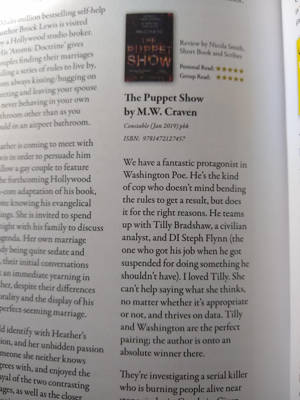 The reviews are for The Liar's Girl by Catherine Ryan Howard, The Puppet Show by M.W. Craven, The Story Keeper by Anna Mazzola, We Own the Sky by Luke Allnutt and Whistle in the Dark by Emma Healey.
Here's what I posted on my blog this week:
On Monday, I shared my review of My Sister is Missing by Julia Barrett.
Tuesday's post was an extract from A Letter from Sarah by Dan Proops.
On Wednesday, I reviewed The Bridal Party by J.G. Murray.
Thursday's post was an extract from Sewing the Shadows Together by Alison Baillie.
And on Friday, I shared my review of A Gift for Dying by M.J. Arlidge.
Saturday was a day of nothingness, a rare quiet day on my blog.
---
So, what have I added to my TBR pile this week?
Eggshells by Caitriona Lally – this seems wonderfully quirky.
Vivian is an oddball.
An unemployed orphan living in the house of her recently deceased great aunt in North Dublin, Vivian boldly goes through life doing things in her own peculiar way, whether that be eating blue food, cultivating 'her smell', wishing people happy Christmas in April, or putting an ad up for a friend called Penelope to check why it doesn't rhyme with antelope. But behind her heroic charm and undeniable logic, something isn't right. With each attempt to connect with a stranger or her estranged sister doomed to misunderstanding, someone should ask: is Vivian OK?

A poignant and delightful story of belonging that plays with the myth of the Changeling and takes us by the hand through Dublin. A poetic call for us all to accept each other and find the Vivian within.
The House by the Loch by Kirsty Wark – I loved The Legacy of Elizabeth Pringle so was really happy to receive a copy of this one.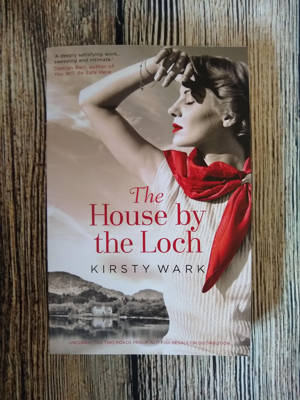 Scotland, 1950s
Walter MacMillan is bewitched by the clever, glamorous Jean Thompson and can't believe his luck when she agrees to marry him. Neither can she, for Walter represents a steady and loving man who can perhaps quiet the demons inside her. Yet their home on remote Loch Doon soon becomes a prison for Jean and neither a young family, nor Walter's care, can seem to save her.

Many years later, Walter is with his adult children and adored grandchildren on the shores of Loch Doon where the family has been holidaying for two generations. But the shadows of the past stretch over them and will turn all their lives upside down on one fateful weekend.

The House by the Loch is the story of a family in all its loving complexity, and the way it can, and must, remake itself endlessly in order to make peace with the past.
When I Was Yours by Lizzie Page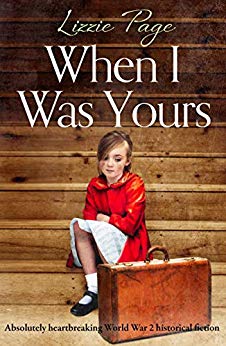 We stand in the back of the hall as the children troop in. Big ones, little ones. Straggly hair, cropped hair, curls… the adults surge forward to choose and soon there is just one child left, a little girl sitting on the floor. She is thin as a string bean and her sleeve is ragged and damp – like she's been chewing it.

1939. War has broken out – hundreds of children are evacuated to the countryside to keep them safe from the bombs raining down on the cities. Wrenched from her family in the East End and sent more than a hundred miles away, seven-year-old Pearl Posner must adapt to a new life away from everything familiar.

Vivienne didn't ask for an evacuee child. In fact, she's not sure her heart can take it. So many years, so many disappointments… Vivi's ability to feel love left her the day she learned the truth about her husband Edmund, and when she made the worst decision of her life and left her cherished sister to her fate. But like it or not, Pearl is here to stay, and what with the rumours about what's happening to children in mainland Europe, it might be the last safe place for her.

As Pearl and Vivi learn how to live together, they discover that they have a connection that runs more deeply than they could ever have guessed – from before Pearl was born, and deep into Vivienne's past. And will it be Pearl – the little girl who says so little and sees so much – who forces Vivi to finally confront what happened in her marriage… and to the long-lost sister she loved so dearly and let fall so far, just when she needed Vivi most?

A beautiful and emotional wartime historical novel – heartbreaking, moving and unforgettable. Perfect for fans of Orphan Train and Before We Were Yours.
Something to Live For by Richard Roper
Sometimes you have to risk everything to find your something…

All Andrew wants is to be normal. He has the perfect wife and 2.4 children waiting at home for him after a long day. At least, that's what he's told people.

The truth is, his life isn't exactly as people think and his little white lie is about to catch up with him.

Because in all Andrew's efforts to fit in, he's forgotten one important thing: how to really live. And maybe, it's about time for him to start.
How close were Victor Hugo and his copyist?

1862 Young widow Eugénie is left bereft when her husband dies suddenly and faces an uncertain future in Guernsey. A further tragedy brings her to the attention of Monsieur Victor Hugo, living in exile on the island in his opulent house only yards away from Eugénie's home. Their meeting changes her life and she becomes his copyist, forming a strong friendship with both Hugo and his mistress, Juliette Drouet.

2012 Doctor Tess Le Prevost, Guernsey born though now living in Exeter, is shocked to inherit her Great-Aunt's house on the island. As a child she was entranced by Doris's tales of their ancestor, Eugénie, whose house this once was, and who, according to family myth, was particularly close to Hugo. Was he the real father of her child? Tess is keen to find out and returning to the island presents her with the ideal opportunity.

Will she discover the truth about Eugénie and Hugo? A surprise find may hold the answer as Tess embraces new challenges which test her strength – and her heart.
And my pre-order of A Perfect Explanation by Eleanor Anstruther arrived.
Exploring themes of ownership and abandonment, Eleanor Anstruther's debut is a fictionalised account of the true story of Enid Campbell (1892–1964), granddaughter of the 8th Duke of Argyll.

Interweaving one significant day in 1964 with a decade during the interwar period, A Perfect Explanation gets to the heart of what it is to be bound by gender, heritage and tradition, to fight, to lose, to fight again. In a world of privilege, truth remains the same; there are no heroes and villains, only people misunderstood. Here, in the pages of this extraordinary book where the unspoken is conveyed with vivid simplicity, lies a story that will leave you reeling.