Seven Day Spotlight – w/e 07/10/18
Welcome to this week's Seven Day Spotlight post where I give a round up of what I've posted during the week on my blog and let you know about all the additions to my TBR pile. This week there are quite a lot. What can I say? There are just so many great sounding books out there.
On Monday, Rachel McLean, author of A House Divided, was my guest with a post about why political thrillers on page and screen are so different.
Wednesday's post was a guest post from Lisa Hill, author of Heart in the Right Place. She talked about how Love Has No Limits.
On Thursday, I shared my review of Burning Secrets by Ruth Sutton, a story set at an interesting time: during the FMD epidemic in Cumbria.
Friday was a two post day. I posted my review of The Paris Secret by Lily Graham which was a gorgeous and heartbreaking read.
I also shared a fun 'Middle of the Road' extract from Dear Mr Pop Star by Derek and Dave Philpott.
Saturday was also a two post day. I posted my review of The Dream Wife by Louisa De Lange which was a book which left me with my mouth hanging open at the end.
And I shared a recipe for milkshake from The Adventures of Isabelle Necessary by Martii Maclean.
---
So, those additions…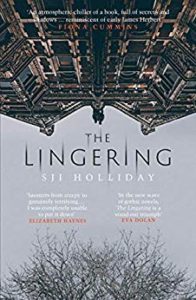 Married couple Jack and Ali Gardiner move to a self-sufficient commune in the English Fens, desperate for fresh start. The local village is known for the witches who once resided there and Rosalind House, where the commune has been established, is a former psychiatric home, with a disturbing history.
When Jack and Ali arrive, a chain of unexpected and unexplained events is set off, and it becomes clear that they are not all that they seem. As the residents become twitchy, and the villagers suspicious, events from the past come back to haunt them, and someone is seeking retribution…
At once an unnerving locked-room mystery, a chilling thriller and a dark and superbly wrought ghost story, The Lingering is an exceptionally plotted, terrifying and tantalisingly twisted novel by one of the most exciting authors in the genre.
East of Hounslow by Khurrum Rahman
Meet Jay.
Small-time dealer.
Accidental jihadist.
The one man who can save us all?

Javid – call him Jay – is a dope dealer living in West London. He goes to mosque on Friday, and he's just bought his pride and joy – a BMW. He lives with his mum, and life seems sweet.

But his world is about to turn upside-down. Because MI5 have been watching him, and they think he's just the man they need for a delicate mission.

One thing's for sure: now he's a long way East of Hounslow, Jay's life will never be the same again.

With the edgy humour of Four Lions and the pulse-racing tension of Nomad, East of Hounslow is the first in a series of thriller starring Jay Qasim.
The Single Ladies of Jacaranda Retirement Village by Joanna Nell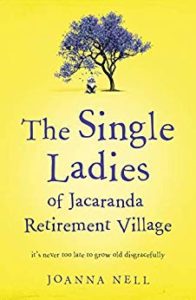 It's never too late to grow old disgracefully…

The life of 79-year-old pensioner Peggy Smart is as beige as the décor in her retirement village. Her week revolves around aqua aerobics and appointments with her doctor. The highlight of Peggy's day is watching her neighbour Brian head out for his morning swim.

Peggy dreams of inviting the handsome widower – treasurer of the Residents' Committee and one of the few eligible men in the village – to an intimate dinner. But why would an educated man like Brian, a chartered accountant no less, look twice at Peggy? As a woman of a certain age, she fears she has become invisible, even to men in their eighties.

But a chance encounter with an old school friend she hasn't seen in five decades – the glamorous fashionista Angie Valentine – sets Peggy on an unexpected journey of self-discovery.

Can she channel her 'inner Helen Mirren' and find love and friendship in her twilight years?
The Shape of Us by Drew Davies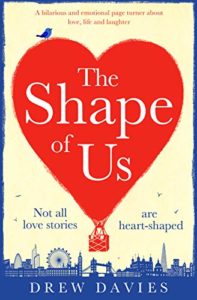 One day in London…

Daisy is rushing to work when a stranger on a bicycle almost knocks her over – and asks for her number.

A week later, Daisy and Chris are both exactly twelve minutes late for their first date. After recovering from the shock that Chris is allergic to cats, they drink mojitos, hold hands along the River Thames, whizz through the city in a black cab, and dance till the early hours of the morning.

Finally, this is the start of Daisy's big love story. Except… Chris is hiding a secret. Daisy makes a mistake. And somewhere, along the way, things go very wrong.

Across town, a wife in her sixties is trying to win her beloved husband back from his mistress. A young man has lost his job and is living a lie. A teenage boy leaves his house for the first time in months, desperate to save the love of his life.

In a city of 8 million people, life can be surprisingly lonely. If you let happiness slip through your fingers, what are the chances of finding it again? Or is love always waiting just around the corner?

An absolutely unputdownable, uplifting and unforgettable book-club read for anyone who has ever made a mistake, been broken-hearted, or waited by their phone for it to ring.
Our Life in a Day by Jamie Fewery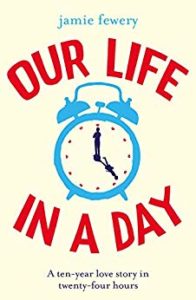 The rules are simple. Choose the most significant moments from your relationship – one for each hour in the day.

You'd probably pick when you first met, right?
And the instant you knew for sure it was love?
Maybe even the time you watched the sunrise after your first night together?

But what about the car journey on the holiday where everything started to go wrong?
Or your first proper fight?

Or that time you lied about where you'd been?

It's a once in a lifetime chance to learn the truth. But if you had to be completely honest with the one you love, would you still play?

For Esme and Tom, the game is about to begin. And once they start, there's no going back . . .
The Island Villa by Lily Graham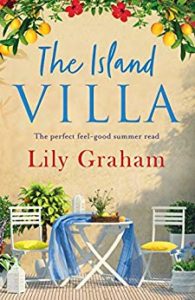 Marisal. A villa on a sleepy Spanish island. A place that time had forgotten. A place of long ago summers, sun-kissed memories and one terrible betrayal …

When Charlotte's husband James tragically dies, he leaves her an unexpected gift – her grandmother's beautiful villa, Marisal, on the Spanish island of Formentera.

As she begins to explore her new home, and heal her broken heart in the warm golden sunshine, Charlotte discovers that her grandmother Alba has been keeping secrets about her life on the island. Intrigued by her family's hidden history, Charlotte uncovers a devastating love affair that put many lives at risk and two sisters torn apart by loss.

Can the heart-breaking truth of the island's dark history finally be laid to rest? Or will the secrets of the past shake the new life and love that Charlotte is close to finding?
The Conviction of Cora Burns by Carolyn Kirby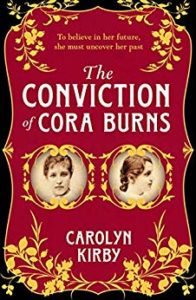 To believe in her future, she must uncover her past…

Birmingham, 1885.

Born in a gaol and raised in a workhouse, Cora Burns has always struggled to control the violence inside her.

Haunted by memories of a terrible crime, she seeks a new life working as a servant in the house of scientist Thomas Jerwood. Here, Cora befriends a young girl, Violet, who seems to be the subject of a living experiment. But is Jerwood also secretly studying Cora…?

With the power and intrigue of Laura Purcell's The Silent Companions and Sarah Schmidt's See What I Have Done, Carolyn Kirby's stunning debut takes the reader on a heart-breaking journey through Victorian Birmingham and questions where we first learn violence: from our scars or from our hearts.
Secrets Between Us by Valerie Keogh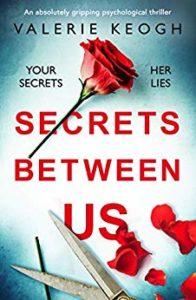 One letter a week for fifteen years. 780 identical white envelopes brimming with my sister's darkest secrets. All the intimate details of a life as different to mine as could possibly be.

I read each letter slowly to make sure I understand it perfectly, one day very soon it will be a matter of life and death…

At the end of each letter, after signing her name, there is always one final sentence:

Don't forget to burn this letter.

I'll let you decide if I do…

A jaw-dropping psychological thriller that you will read in one sitting. If you loved dark, twisty thrillers like The Girl on The Train, The Couple Next Door and Friend Request, this unputdownable novel will have your heart racing long after you've finished reading.
She Chose Me by Tracey Emerson
'Not having a child can change your life as much as having one.' 

Grace has returned to London after twenty years abroad to manage her dying mother's affairs. When she receives a blank Mother's Day card in the post, she is confused and unsettled. Who could have sent it to her and why? She isn't a mother.

Another Mother's Day card arrives. Then come the silent phone calls. Haunted by disturbing flashbacks, Grace starts to unravel. Someone is out to get her. Someone who knows what she has done. Someone who will make her face the past she has run from for so long.

Emerson creates an intricate web in this intense psychological thriller whose high energy and fast-pace will have you racing towards the climactic conclusion. Perfect for fans of The Girl Before.
The Reckoning by Clár Ní Chonghaile
I have a story to tell you, Diane. It is my story and your story and the story of a century that remade the world. When we reach the end, you will be the ultimate arbiter of whether it was worth your time. You will also sit in judgment on me.

In a cottage in Normandy, Lina Rose is writing to the daughter she abandoned as a baby. Now a successful if enigmatic author, she is determined to trace her family's history through the two world wars that shaped her life. But Lina can no longer bear to carry her secrets alone, and once the truth is out, can she ever be forgiven?

Chonghaile stuns in her second book for Legend Press weaving a complex narrative covering conflict, secrets, judgement and what it takes to sever family ties.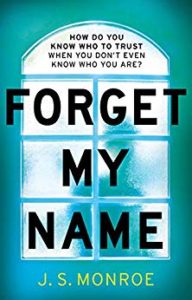 How do you know who to trust…

…when you don't even know who you are?

You are outside your front door.

There are strangers in your house.

Then you realise. You can't remember your name.

She arrived at the train station after a difficult week at work. Her bag had been stolen, and with it, her identity. Her whole life was in there – passport, wallet, house key. When she tried to report the theft, she couldn't remember her own name. All she knew was her own address.

Now she's outside Tony and Laura's front door. She says she lives in their home. They say they have never met her before.

One of them is lying.
The Secret Legacy by Sara Alexander
Some loves are worth sacrificing everything for . . .

Santina is spending her final days at her home, Villa San Vito, in the beautiful Italian town of Positano. As she decides the fate of the magnificent eighteenth century palazzo she must confront the choices that led her here.

In 1949, hoping to escape poverty, young Santina becomes housekeeper to a distinguished British major and his creative, impulsive wife, Adeline.

When they move to Positano, Santina joins them, raising their daughter as Adeline's mental health declines. With each passing year, Santina becomes more deeply entwined with the family, trying to navigate her complicated feelings for a man who is much more than an employer – while hiding secrets that could shatter the only home she knows . . .
One Thousand Stars and You by Isabelle Broom
One spark will light up both their lives

Alice is settling down. It might not be the adventurous life she once imagined, but more than anything she wants to make everyone happy – her steady boyfriend, her over-protective mother – even if it means a little part of her will always feel stifled.

Max is shaking things up. After a devastating injury, he is determined to prove himself. To find the man beyond the disability, to escape his smothering family and go on an adventure.

A trip to Sri Lanka is Alice's last hurrah – her chance to throw herself into the heat, chaos and colour of a place thousands of miles from home.

It's also the moment she meets Max.

Alice doesn't know it yet, but her whole life is about to change.

Max doesn't know it yet, but he's the one who's going to change it.
The Dream Daughter by Diane Chamberlain (pre-order)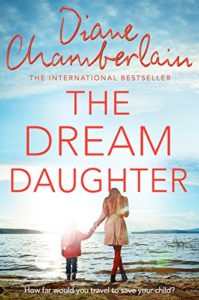 The Dream Daughter sees Diane Chamberlain push the boundaries to deliver a novel that you will never forget.

When Caroline Sears receives the news that her unborn baby girl has a heart defect, she is devastated. It is 1970 and there seems to be little that can be done. But her brother-in-law, a physicist, tells her that perhaps there is. Hunter appeared in their lives just a few years before – and his appearance was as mysterious as his past. With no family, no friends, and a background shrouded in secrets, Hunter embraced the Sears family and never looked back.

Now, Hunter is telling her that something can be done about her baby's heart. Something that will shatter every preconceived notion that Caroline has. Something that will require a kind of strength and courage that Caroline never knew existed. Something that will mean a mind-bending leap of faith on Caroline's part.

And all for the love of her unborn child.
The Woman in the Lake by Nicola Cornick
'I see it all again: the silver moon swimming beneath the water and the golden gown billowing out about her…'

1765: Lady Isabella Gerard asks her maid to take her new golden gown and destroy it. Its shimmering beauty has been tainted by the actions of her husband the night before.

Three months later: Lord Eustace Gerard stands beside the lake looking down at the woman in the golden gown. As the body slowly rolls over to reveal her face, it's clear this is not his intended victim…

1996: Fenella Brightwell steals a stunning gown from a stately home. Twenty years later and reeling from the end of an abusive marriage, she wonders if it has cursed her all this time. Now she's determined to discover the history behind the beautiful golden dress…
What do you think of these books? Have you read any of them or would you like to?