ShortBookandScribes #BookReview – The Dream Wife by Louisa De Lange @paperclipgirl @OrionBooks #BlogTour
I'm delighted to be able to share my review of The Dream Wife by Louisa De Lange with you today. It's such a clever and innovative book. My thanks to Tracy Fenton for the place on the tour and Orion Books for the review copy via Netgalley.

Annie is the dream wife.

Mother to two-year-old Johnny and wife to David, she is everything her husband expects her to be – supportive, respectful and mild – but what he expects isn't who she truly is.

Annie is a prisoner in her home.

Her finances, her routine, her social life are all controlled by him. It's the love for her boy that she lives for, and at night she dreams of a world where she is free.

But Annie is going to fight back.

And you won't believe how she is going to do it . . .
---
Wow, this is quite a book! Never in my wildest dreams (see what I did there?) could I have predicted the turn it would take.
Annie is married to David. Her life before she met him wasn't always plain sailing but she was leading a pretty ordinary sort of life. David took an interest in her and made her happy until they were married and she had baby Johnny, whereupon David became controlling, overbearing and thoroughly unpleasant. Annie's world gets smaller and smaller until it comes down to doing all the little things that make David happy and nothing that makes her happy, unless you count looking after her son who is the light of her life.
So far, so fairly textbook psychological thriller. But then Annie discovers something that means she can do something to change her life in a pretty amazing and incredible way. And from now on I can't tell you anything else about it – you absolutely have to find out for yourself. A spoiler would be disastrous!
I read fairly steadily up to the 50-60% mark and after that I just couldn't put it down. It completely pulled me in to Annie's life, her plight, and her way of dealing with it. Her life with David shocked me to the core. What a horrible, nasty little man! But things started to change and I was totally rooting for Annie and Johnny to have a better life.
Just when I thought I had a handle on all that was going on, the author threw me a curveball that left me reeling. I'm still thinking about it and recalibrating all that I thought I knew. In terms of twists it's fantastic.
The Dream Wife is such an impressive debut. If you want a book that takes everything you know and turns it on its head then this is it. If you want a book with a thoroughly cruel and vicious character for you to hate then this is it. And if you want a book that leaves you with your mouth hanging open at the end then this is it. It's brilliant.
---

---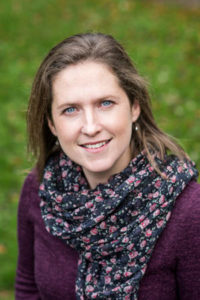 Louisa is a freelance copywriter, mum of a little boy and a keen runner, blogger and photographer. Turns out the combination of psychology and motherhood is a potent one.