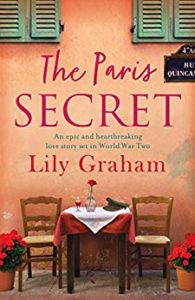 ShortBookandScribes #BookReview – The Paris Secret by Lily Graham @lilygrahambooks @Bookouture #BlogTour
I am so pleased to be sharing my review of this lovely book with you today as part of the blog tour. My thanks to Kim Nash from Bookouture for the place on the tour and for the review copy via Netgalley.

The last time Valerie was in Paris, she was three years old, running from the Nazis, away from the only home she had ever known.

Now as a young woman all alone in the world, Valerie must return to Paris, to the bookshop and her sole surviving relative, her grandfather Vincent, the only person who knows the truth about what happened to her parents. As she gets to know grumpy, taciturn Vincent again, she hears a tragic story of Nazi-occupied Paris, a doomed love affair and a mother willing to sacrifice everything for her beloved daughter.

Can Valerie and Vincent help each other to mend the wounds of the past? Valerie isn't after a fairytale ending, she only wants the truth. But what is the one devastating secret that Vincent is determined to keep from his granddaughter?

An unputdownable and unforgettable story of love, fear and courage in a time of war. Immerse yourself in a Paris where soldiers' boots echo on cobbled streets and the air is full of whispers. Fans of Before We Were Yours, Kathryn Hughes and The Paris Wife will be absolutely hooked by this beautiful, tragic tale.
---
Oh, this is such a gorgeous read. It's a fabulous unfolding of a story, one that I found that little bit different to other similar reads.
On a train from Moscow to Paris, a young woman named Annie meets an elderly lady named Valerie. After striking up a conversation, Valerie tells Annie the story of her life. And it's quite a life. We travel back first to 1962 when Valerie left her home in England to go to Paris after having just discovered that she has a relative she knew nothing of, her grandfather, Vincent. He's a grumpy old man, and a fairly typical Parisian. He won't allow Valerie to drink tea and has a rather unusual way of cataloguing books in his chaotic little bookshop.
We also go even further back to the Second World War as we, and Valerie, learn about her roots, her mother and why she was sent away by Vincent when she was only three. What Valerie learns is absolutely heartbreaking.
One of the things that made this book stand out for me at first glance was the setting of the bookshop. I wasn't wrong when I thought it would make the story even more interesting. I loved reading about it and hearing Vincent's rather unfathomable reasons for hating certain writers and loving others. It was so vivid that I could imagine myself there, browsing the books and listening to him and Valerie bickering.
I loved Valerie. She's quietly strong and determined, which she needed to be to deal with Vincent. But I have to say that I loved him too. You know those men who are gruff but underneath they have the best heart? That's Vincent.
The story Valerie comes to know about her background, her early years, where she came from, is utterly devastating, especially the conclusion of that strand of the story. I must admit I was hoping for a miracle but I didn't get one, and the passing of twenty years had done nothing to dim what happened in Vincent's mind. I could really feel his heartbreak over the past.
The ending is lovely and really sweet and made me sigh with contentment. All in all, it's a fantastic book and a wonderful story with some really memorable characters. I shall be checking out more of Lily Graham's books.
---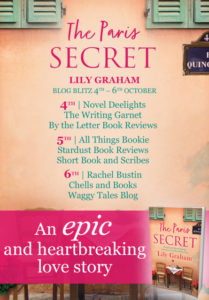 ---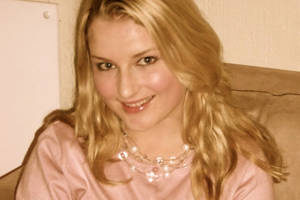 Former journalist, Lily Graham grew up in South Africa, and spent much of her childhood buried inside the covers of a book. Her adulthood has passed no differently. Except that now she occasionally gets to make up some of the stories for a living. She is happy to report that most of her neighbours think of her as a cheerful layabout and no amount of protesting that lazing about in her pyjamas is actually 'work' she is never taken seriously. She lives in West Sussex with her husband and her beloved bulldog, Fudge.
Lily is the author of five novels, including THE ISLAND VILLA. All her books have entered the Amazon Top 100 bestseller list.  THE PARIS SECRET is published on 4th October 2018.