Seven Day Spotlight – w/e 04/03/18
Welcome to this week's Seven Day Spotlight post. Here's what happened on my blog this week:
On Monday, I posted my review of Summer in San Remo by Evonne Wareham.
Wednesday brought my review of When Dad Became Joan: Life With My Transgender Father by Cath Lloyd.
On Thursday, I shared an extract from All the Fun of the Fair by Lynda Page.
Friday was a busy day with three posts. I posted my review of Coming Home by Fern Britton, my review of Have You Seen the Sleep Fairy by T.K.R. and took part in the cover reveal for The Hideaway by Sheila O'Flanagan.
And on Saturday, I shared an extract from I Know Where You Live by Pat Young.
---
And now to additions to my TBR pile this week:
Smash All the Windows by Jane Davis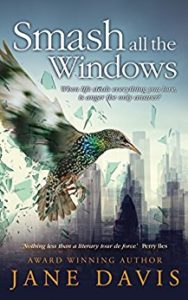 For the families of the victims of the St Botolph and Old Billingsgate disaster, the undoing of a miscarriage of justice should be a cause for rejoicing. For more than thirteen years, the search for truth has eaten up everything. Marriages, families, health, careers and finances.

Finally, the coroner has ruled that the crowd did not contribute to their own deaths. Finally, now that lies have been unravelled and hypocrisies exposed, they can all get back to their lives.

If only it were that simple.

Tapping into the issues of the day, Davis delivers a highly charged work of metafiction, a compelling testament to the human condition and the healing power of art. Written with immediacy, style and an overwhelming sense of empathy, Smash all the Windows will be enjoyed by readers of How to Paint a Dead Man by Sarah Hall and How to be Both by Ali Smith.
The Inaugural Meeting of the Fairvale Ladies Book Club by Sophie Green
In 1978 in Australia's Northern Territory, life is hard and people are isolated. Telephones are not yet a common fixture. But five women find a way to connect.

Sybil, the matriarch of Fairvale Station, misses her eldest son and is looking for a distraction, while Kate, Sybil's daughter-in-law, is thousands of miles away from home and finding it difficult to adjust to life at Fairvale.

Sallyanne, mother of three, dreams of a life far removed from the dusty town where she lives with her difficult husband.

Rita, Sybil's oldest friend, is living far away in Alice Springs and working for the Royal Flying Doctor Service.

And Della, who left Texas for Australia looking for adventure and work on the land, needs some purpose in her life.

Sybil comes up with a way to give them all companionship: they all love to read, and she starts a book club. As these five women bond over their love of books, they form friendships that will last a lifetime.
Treachery and theft lead to death – and love

1940. Teresa Bichard and her baby are sent by her beloved husband, Leo, to England as the Germans draw closer to Guernsey. Days later they invade…
1942. Leo, of Jewish descent, is betrayed to the Germans and is sent to a concentration camp, never to return.
1945. Teresa returns to find Leo did not survive and the family's valuable art collection, including a Renoir, is missing. Heartbroken, she returns to England.
2011. Nigel and his twin Fiona, buy a long-established antique shop in Guernsey and during a refit, find a hidden stash of paintings, including what appears to be a Renoir. Days later, Fiona finds Nigel dead, an apparent suicide. Refusing to accept the verdict, a distraught Fiona employs a detective to help her discover the truth…
Searching for the rightful owner of the painting brings Fiona close to someone who opens a chink in her broken heart. Can she answer some crucial questions before laying her brother's ghost to rest?
Who betrayed Leo?
Who knew about the stolen Renoir?
And are they prepared to kill – again?
The Other Side of the Wall by Andrea Mara
When Sylvia looks out her bedroom window at night and sees a child face down in the pond next door, she races into her neighbour's garden. But the pond is empty, and no-one is answering the door.

Wondering if night feeds and sleep deprivation are getting to her, she hurriedly retreats. Besides, the fact that a local child has gone missing must be preying on her mind. Then, a week later, she hears the sound of a man crying through her bedroom wall.

The man living next door, Sam, has recently moved in. His wife and children are away for the summer and he joins them at weekends. Sylvia finds him friendly and helpful, yet she becomes increasingly uneasy about him.

Then Sylvia's little daughter wakes one night, screaming that there's a man in her room. This is followed by a series of bizarre disturbances in the house.

Sylvia's husband insists it's all in her mind, but she is certain it's not – there's something very wrong on the other side of the wall.
MI5 and Me by Charlotte Bingham
From the bestselling author comes a beguiling comic memoir about a young woman who discovers her father is a spy (and was the model for John le Carré's George Smiley) and goes to work as a secretary in 1950s MI5.

It seems to me now that everyone who came to our house in those days was a spy. . .

When Charlotte Bingham, daughter of an obscure aristocrat, was summoned to her father's office aged eighteen, she never expected to discover that this aloof, soberly-dressed parent was a spy. Even more ominous than The Facts was his suggestion that she should stop drifting around working for the sort of people her mother could never ask to dinner and get a proper job, something patriotic and worthwhile.

So Lottie finds herself outside MI5's Mayfair offices in a dreary suit, feeling naked without her false eyelashes. Miserably assigned to the formidable Dragon, Lottie wishes for pneumonia, or anything to release her from the torment of typing. But as another secretary, the serene Arabella, starts illuminating the mysteries of MI5, and Lottie's home fills with actors doubling as spies, Lottie begins to feel well and truly spooked.

This hilarious memoir from the bestselling author of Coronet Among the Weeds is a window into 1950s Britain: a country where Russian agents infiltrate the highest echelons, where debutantes are typists and where Englishness is both a nationality and a code of behaviour. Discretion, honour and office politics meet secrecy, suspicion and film stars in this enchanting, extraordinary true story.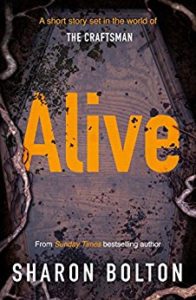 A dark moon is rising. A perfect black circle, barely visible in the night sky, the dark moon casts its void over the wind-scorched moor, over the soaring mass of a great limestone hill, and over the town that cowers in its shadow. The dark moon is the absence of moon before the slender silver crescent of the new moon appears again and people can breath a little easier.

The month is March and the night is clear and cold, black as pitch. The full moon in March is known as the Worm Moon, welcome despite its ominous name, marking as it does the end of winter and the emergence of earthworms from the thawing ground. Dark moons have never been named, although they are sometimes called the dead moons. The dark moons reign over nights when people stoke up their fires, draw their curtains tighter and try to think happy thoughts. In the town of Sabden at the foot of Pendle Hill in Lancashire they usually fail.

In Sabden's soot-blackened terraced houses, the sleepers' dreams darken when the moon leaves the sky. Infants wake up cold, mothers tremble with elusive fears for their children and old folks slip a little closer to death. Only the Craftsman welcomes the dark moon. Alone in the town, he is awake, and ready to start work.

Alive is a nail-biting, heart-racing, page-turning thriller that will have you up all night and includes an extract of Sharon's upcoming novel The Craftsman.

Alive is the perfect appetiser to wet your appetite for Sharon's crime-fiction reads – a gripping tale that will leave you terrified to turn the lights off!
From the Scottish Hebrides to the Middle-East, Displacement is a soul-searching journey from grief to reclamation of self, and a love-story where romance and realism meet head-on.
Divorce, the death of her soldier son and estrangement from her daughter, leave Hebridean crofter, Rachel Campbell, grief-stricken, lonely and lost.
Forced retirement leaves former Edinburgh policeman Jack Baxter needing to find a new direction for his life.
When Rachel meets Jack in dramatic circumstances on a wild winter's night on the island of Skye, a friendship develops, despite very different personalities. Gradually their feelings for each other go beyond friendship. Something neither of them feels able to admit. And it seems unlikely they'll get the chance to because Rachel is due to leave for several months to visit family in Israel – where she aims to re-root and reroute her life.
Set against the contrasting and dramatic backdrops of the Scottish island of Skye and the contested country of Israel-Palestine, Displacement is a story of life-affirming courage and love.
The Unquiet Dead by Ausma Zehanat Khan
One man is dead.

But thousands were his victims.

Can a single murder avenge that of many?

Scarborough Bluffs, Toronto: the body of Christopher Drayton is found at the foot of the cliffs. Muslim Detective Esa Khattak, head of the Community Policing Unit, and his partner Rachel Getty are called in to investigate. As the secrets of Drayton's role in the 1995 Srebrenica genocide of Bosnian Muslims surface, the harrowing significance of his death makes it difficult to remain objective. In a community haunted by the atrocities of war, anyone could be a suspect. And when the victim is a man with so many deaths to his name, could it be that justice has at long last been served?

In this important debut novel, Ausma Zehanat Khan has written a compelling and provocative mystery exploring the complexities of identity, loss, and redemption.
"I saw you, and I knew instantly that I could grow old with you. We'd be future-proof."

When Rachel and Aidan fell in love, they thought it was forever.
She was a brilliant, high-flying scientist. He was her loving and supportive husband.
Now she's gone, and Aidan must carry on and raise their daughter alone.
But Rachel has left behind her life's work, a gift of love to see them through the dark days after her death.

A gift called iRachel.
HE CHEATED.
HE LIED.
HE DIED.

Vicki's husband Daniel once promised to love her in sickness and in health. But after a brutal attack left her suffering with epilepsy, he ran away with his mistress.

So when Vicki gets a call one day to say that he's missing, her first thought is 'good riddance'. But then the police find evidence suggesting that Daniel is dead. And they think Vicki had something to do with it.

What really happened on the night of Daniel's disappearance?
And how can Vicki prove her innocence, when she's not even sure of it herself?
I'd love to hear what you think of these books.