#blogtour – When Dad Became Joan by Cath Lloyd @CLmakethechange @Bookollective #bookreview
Welcome to my stop on the blog tour for When Dad Became Joan: Life With My Transgender Father by Cath Lloyd. My thanks to Bookollective for the review copy and for asking me to be a part of the tour.

In 1987, Cath Lloyd's father made the shocking confession that he was a transsexual and wished to become a woman.

Although she wanted to be supportive, Cath didn't want to lose her dad, and it was hard to accept his decision. In those days, asking for help wasn't the norm, and gender issues like this were swept under the carpet. Throughout the years of emotional, conflicting and tormenting thought processes, Cath wondered if life was ever going to feel normal again.

We all have a story about coming to terms with change, whether this is transgender reassignment, separation, divorce, loss, grief, illness, disability or living through another trauma. As we live through our story, we do the best we can with the strategies we have at our disposal. Sometimes these are not enough and we have to search long and hard to find alternatives.

That's where Cath's book will help you. She shares 7 of the strategies that helped with her family challenges. These can support you too, whatever difficulties you're facing in your life.

With self-help tools that focus on topics like your values, self-honesty and positivity, you'll develop a plan of action to support you through the difficult times. This will help you to understand, acknowledge, and accept what needs to happen to move forward and live your new normal. These strategies are those which Cath uses now with her clients as a life style change and stress relief life coach.
When Dad Became Joan: Life With my Transgender Father is available now in ebook and paperback.
---
I don't read much non-fiction but I do like to read about ordinary people's lives. Cath Lloyd found out, in 1987, that her father was undergoing gender reassignment. You can't help but imagine how this must have shocked her to the core. But not only that, in a way she lost her father but never felt able to grieve because he was still there, just in a different way.
The first half of the book is Lloyd's story. Her childhood, her feelings, how it affected her future. I felt so sad for both her and her father on her wedding day as it seemed neither of them knew how to deal with an occasion where her father should have been a massive part of it. It's hard to imagine how I would have dealt with such a situation.
Eventually, we read of her acceptance and her journey into self-help and then as a lifestyle change and stress relief life coach. The second half of the book is a kind of self-help section, with coping strategies which can be used in many different scenarios (not just those that Lloyd faced). There are seven strategies:
The importance of our values
Hand on heart
Managing your belief system
Stop playing the victim
Laws of attraction
Acceptance
Strategise your strategy for change
There are your own self-help sections which you can fill in to enable to you to work through issues and deal with your own stresses.
All in all, this is a really interesting book. I read the first half really quickly and found it to be a moving and candid read. The author is very honest about matters which, for a long time, were kept secret and she talks about how hard it was to deal with them. I also think it's an uplifting and inspirational read.
---

---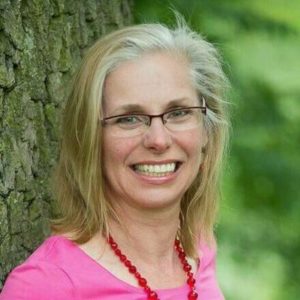 Cath is a lifestyle change and stress relief life coach, with a teaching background in adult education spanning over 25 years, with 15 of these working with offenders. This experience thrust her into a very different society which helped her refine her teaching and life coaching skills, whilst keeping her in touch with the real and creative worlds. She now combines her teaching and life coaching skills with a holistic approach. She loves working with her clients on an individual level to achieve positive and quick results. Cath blends her teaching and coaching skills together in group workshops, courses and events such as 'Recipe To Success' and her regular 'Stress Relief Awareness Days'. These courses are a great way for her clients to gain peer support in a fun, educational and inspiring environment. We all have a story to tell, and Cath tells hers in her book by sharing her journey of acceptance when her dad became Joan. The combination of Cath's life's journey and her teaching experiences has helped her to notice individuality a lot more clearly. It has helped Cath to see that, for some, life is often not as easy as they would like it to be. It can be complicated but at other times we make it more complicated than it needs to be. All these complications can throw us off balance, make us feel weird and want to shout from the treetops, "All I want is to feel normal!" If this resonates with you, then Cath can support you in finding your feelings of normal again and help you to acknowledge and understand your feelings more easily. Cath will support you in finding your normal so that you can start preparing your actions. She will take you on a journey where you will be able to learn more about effective breathing, mindfulness, gratitude, acceptance, acknowledgement and listening to your inner self through self-honesty. To find out more go to: www.cathlloyd.co.uk.