Seven Day Spotlight – w/e 03/03/19
Welcome to this week's Seven Day Spotlight. We've gone Lego Movie 2 mad in our house. We went to see it over half term and our boy loved it. Anybody else seen it? He's now busy making various structures from the film.
So apart from that, what's been happening this week? Well, here's what I posted on my blog:
On Monday I reviewed If Only I Could Tell You by Hannah Beckerman.
Tuesday was a two post day with me sharing a guest post by Sarah Norris, author of The Baby Detective, and an extract from Home by Amanda Berriman.
Wednesday's post was a guest post by Tracey Scott-Townsend, author of Sea Babies, following the journey from Stornaway to Uig.
Thursday's post was a guest post by Tania Crosse, author of The Street of Broken Dreams, all about dance.
Another two post day on Friday with my review of The Night Olivia Fell by Christina McDonald and an extract from Death Will Find Me by Vanessa Robertson.
Saturday's post was an extract from The Pull of the River by Matt Gaw.
And this morning I shared my review of The Secret Life of Moles by Liz Burgess.
---
Here's what I added to my reading pile this week:
From the country mansions of 1930s Ireland, to the decadence of 1940s wartime Paris to the courtrooms of London in modern times.

What the Footman saw . . .

In 1930s Ireland, Joe Grady becomes the footman at the stately home Cliffenden, owned by the glamorous Fullerton family. Joe is enthralled by the intrigue and scandal above stairs, and soon becomes a favourite of the daughter of the house, Cassie. There is mounting pressure on Cassie to marry American banker Wally Stanton. But Cassie is having a secret affair with the unsuitable Bowden Grey.

What the Footman did . . .

When Cassie and Bowden's affair is discovered in disgraceful circumstances, the lovers are banned from seeing each other. Joe risks his position at Cliffenden, becoming a messenger between them, until he finds himself making a choice that will change the lives of everyone at Cliffenden forever.

Decades later, Joe has achieved great success as a barrister. When suddenly Cassieis arrested for a sensational crime, he sets out to discover what happened to her in the intermittent years. He realises his actions at Cliffenden set off a chain of events that led to murder. But is Cassie guilty? Innocent or guilty, can Joe ever make amends for his part in her downfall?
The Library of Lost and Found by Phaedra Patrick
A librarian's discovery of a mysterious book sparks the journey of a lifetime in the delightful new novel from the bestselling author of The Curious Charms of Arthur Pepper.

Librarian Martha Storm has always found it easier to connect with books than people—though not for lack of trying. She keeps careful lists of how to help others in her superhero-themed notebook. And yet, sometimes it feels like she's invisible.

All of that changes when a book of fairy tales arrives on her doorstep. Inside, Martha finds a dedication written to her by her best friend—her grandmother Zelda—who died under mysterious circumstances years earlier. When Martha discovers a clue within the book that her grandmother may still be alive, she becomes determined to discover the truth. As she delves deeper into Zelda's past, she unwittingly reveals a family secret that will change her life forever.

Filled with Phaedra Patrick's signature charm and vivid characters, The Library of Lost and Found is a heart-warming reminder that even the quietest life has the potential to be extraordinary.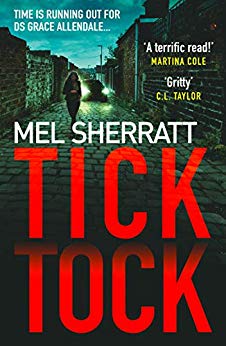 TICK…

In the city of Stoke, a teenage girl is murdered in the middle of the day, her lifeless body abandoned in a field behind her school.

TOCK…

Two days later, a young mother is abducted. She's discovered strangled and dumped in a local park.

TIME'S UP…

DS Grace Allendale and her team are brought in to investigate, but with a bold killer, no leads and nothing to connect the victims, the case seems hopeless. It's only when a third woman is targeted that a sinister pattern emerges. A dangerous mind is behind these attacks, and Grace realises that the clock is ticking…

Can they catch the killer before another young woman dies?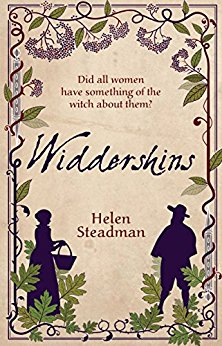 'Did all women have something of the witch about them?'

Jane Chandler is an apprentice healer. From childhood, she and her mother have used herbs to cure the sick. But Jane will soon learn that her sheltered life in a small village is not safe from the troubles of the wider world.

From his father's beatings to his uncle's raging sermons, John Sharpe is beset by bad fortune. Fighting through personal tragedy, he finds his purpose: to become a witch-finder and save innocents from the scourge of witchcraft.

Inspired by true events, Widdershins tells the story of the women who were persecuted and the men who condemned them.
When Jane's lover, Tom, returns from the navy to find her unhappily married to his betrayer, Jane is caught in an impossible situation. Still reeling from the loss of her mother at the hands of the witch-finder John Sharpe, Jane has no choice but to continue her dangerous work as a healer while keeping her young daughter safe.
But, as Tom searches for a way for him and Jane to be together, the witch-finder is still at large. Filled with vengeance, John will stop at nothing in his quest to rid England of the scourge of witchcraft.
Inspired by true events, Sunwise tells the story of one woman's struggle for survival in a hostile and superstitious world.
Love in the Time of Britpop by Tim Woods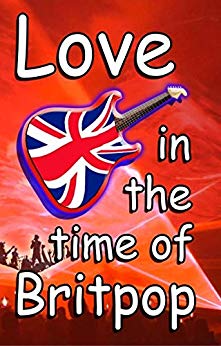 England, 1990s. Cool Britannia takes over the world and Britpop leads the charge.

The easiest thing for Chris would be to submerge himself in the music, but with girls like Lou around, it's not that simple. And she's not the only one distracting him from his beloved bands …

When he most needs help, will compulsive climber Rob, or Mike, a PhD student who's OCD on coffee, show him the way? Maybe Cecilia, or the unforgettable Chemical Joe with his in-depth knowledge of gangster films, can come up with the answers?

Caught between bad advice, an overwhelming desire for sex and an opportunity to see Blur, the one big Britpop band he's missed, Chris has life-changing decisions to make.

As the 90s come to a close, is this finally the time to go it alone?

Love In The Time Of Britpop is an unromantic comedy about great loves, incredible music and awkward sex, all set to the finest soundtrack the UK has ever produced.
She wants your life – and she'll do anything to get it…

Erica has always wanted to be exactly like her neighbour, Faye: beautiful, thin, and a mother. But Faye's life isn't as perfect as it seems – she has a terrible secret, and slowly but surely, it is threatening to destroy her and everything she holds dear.

When Faye's daughter Tamsin goes missing after school, the police turn to Erica. But is Erica the only one who has been enviously watching Faye? Or is there another threat hiding in the shadows…?

An unsettling, claustrophobic thriller about jealousy, greed and desire from Sunday Times bestseller Amanda Robson.