Seven Day Spotlight – w/e 18/06/17
I started this week with a guest post by Sheila O'Flanagan as part of the blog tour for her latest book, What Happened That Night. She talked about the books she would be reading over the summer.
I then reviewed a lovely book called The Piano Raft by Sara Alexi, which was charming and unusual – the Harold Fry of canals.
Next up was a brilliant guest post by Linda MacDonald. I reviewed The Man in the Needlecord Jacket recently and this post entitled Psychological Abuse: Another Shade of Grey had a link to the storyline.
Then I was on the blog tour for Seven Days in May by Kim Izzo and I had a guest post by Kim about the women in the book. I was reading the book at the time of that post but have since finished it and will be posting my review tomorrow. It's a superb read.
As is The Little Kiosk by the Sea by Jennifer Bohnet. I posted a review as part of the weekend blitz and would heartily recommend the book as a feel-good summer read.
---
And so to this week's acquisitions:
Every Secret Thing by Rachel Crowther
Can you ever bury the past?

She'd recognised in him something of herself: that sense of not belonging, of secrets fiercely kept . . .

Five friends, newly graduated, travel together to the Lake District. Young and ambitious, they little imagine the events that will overtake them that fateful summer, tearing their fragile group apart.

Twenty years later, they return to the same spot, summoned by a mysterious bequest. It's not long before old friendships – and old romances – are re-kindled. But soon, too, rivalries begin to emerge and wounds are painfully reopened . . .

How long does it take for past sins to be forgiven? And can the things they destroy ever really be recovered?
The page-turning sequel to the best-selling psychological thriller Wrong Number. With her husband gone, and his legacy in her hands, Amanda Thorne is hell-bent on revenge.

Amanda Thorne is on a mission to avenge her husband. Restoring his honour and protecting his legacy will be dangerous, but she will not rest until all those who have hurt her loved-ones have been dealt with.

Her only option is to go undercover in the murky world of the gang kingpin McAllister. So, with her loyal companion Shane by her side, she heads back to Scotland to finish what they started.

McAllister's world is one of seedy nightclubs, drug deals and beautiful women, but he is a hard man to get close to. As Amanda gets deeper and deeper into his dangerous world, what secrets from the past will come back to haunt her, and will she be able to protect the last witness from the truth?

A compelling, heart-stopping thriller which you won't be able to put down…
The Cornish Hotel by the Sea by Karen King
Ellie Truman's widowed mum is struggling to keep Gwel Teg, the family hotel in Cornwall, afloat.  Ellie is determined to do everything in her power to help her, even if that means moving back to the sleepy Cornish village she fled from broken-hearted a few years ago.
Things go wrong from the start and she's grateful for the help from hunky guest, Reece Mitchell. But does Reece have ulterior motives? Will Ellie's efforts be for nothing?
A Ukrainian street dog is rescued from certain death by an expat family. As he travels to new countries with them a darkness grows and he finds himself narrating more than just his story. More than a dog story. Ultimately it's a story of escape and survival but maybe not his.
The world through Wee Dan's eyes in a voice that will stay with you long after you turn that last page.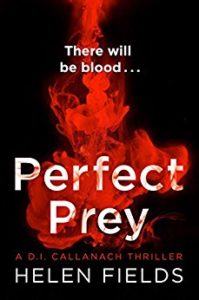 The second in the terrifying DI Callanach crime series. Fans of M.J. Arlidge will be hooked from the very first page.

In the midst of a rock festival, a charity worker is sliced across the stomach. He dies minutes later. In a crowd of thousands, no one saw his attacker. The following week, the body of a primary school teacher is found in a dumpster in an Edinburgh alley, strangled with her own woollen scarf.

DI Ava Turner and DI Luc Callanach have no motive and no leads – until around the city, graffitied on buildings, words appear describing each victim.

It's only when they realise the words are appearing before rather than after the murders, that they understand the killer is announcing his next victim…and the more innocent the better.
Before You Were Mine by Em Muslin
Sometimes hope has a way of changing everything…

Just hours after giving birth, Eli Bell is forced to give up her newborn baby daughter for adoption. Devastated, she tries desperately to rebuild her shattered life.

Then, over thirty years later, Eli catches sight of her daughter. And she knows that she must do everything to find a way back into her life. Even if it means lying…

While her husband Tommy must grow to accept his own part in the events of her early life, he can only try to save her before her obsession with the young woman ruins them both.
99 Red Balloons by Elisabeth Carpenter
Two girls go missing, decades apart. What would you do if one was your daughter?

When eight-year-old Grace goes missing from a sweetshop on the way home from school, her mother Emma is plunged into a nightmare. Her family rallies around, but as the police hunt begins, cracks begin to emerge.

What are the secret emails sent between Emma's husband and her sister? Why does her mother take so long to join the search? And is Emma really as innocent as she seems?

Meanwhile, ageing widow Maggie Taylor sees Grace's picture in the newspaper. It's a photograph that jolts her from the pain of her existence into a spiralling obsession with another girl – the first girl who disappeared…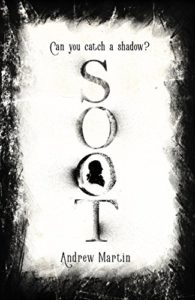 York, 1799.

In August, an artist is found murdered in his home – stabbed with a pair of scissors. Matthew Harvey's death is much discussed in the city. The scissors are among the tools of his trade – for Harvey is a renowned cutter and painter of shades, or silhouettes, the latest fashion in portraiture. It soon becomes clear that the murderer must be one of the artist's last sitters, and the people depicted in the final six shades made by him become the key suspects. But who are they? And where are they to be found?

Later, in November, a clever but impoverished young gentleman called Fletcher Rigge languishes in the debtor's prison, until a letter arrives containing a bizarre proposition from the son of the murdered man. Rigge is to be released for one month, but in that time, he must find the killer. If he fails, he will be incarcerated again, possibly for life.

And so, with everything at stake, and equipped only with copies of the distinctive silhouettes, Fletcher Rigge begins his search across the snow-covered city, and enters a world of shadows…
There are two types of people in the world: those who can only remember yesterday, and those who can also recall the day before.

You have just one lifeline to the past: your diary. Each night, you write down the things that matter. Each morning, your diary tells you where you were, who you loved and what you did.

Today, the police are at your door. They say that the body of your husband's mistress has been found in the River Cam. They think your husband killed her two days ago.

Can you trust the police?
Can you trust your husband?
Can you trust yourself?
Siblings Edward and Isobel Vernon haven't spoken in years and live on opposite sides of the Atlantic. When their mother Mary dies unexpectedly, they are thrown together to sort through the family home. With Edward's diffident but devoted girlfriend, Julie, making an awkward threesome, each stumbles through the practicalities of funeral preparation and house clearing, trying to make sense of their emotions and their feelings toward one another. Isobel makes a disturbing discovery and her fateful decision has consequences for all of them, challenging their beliefs about the past, hopes for the future and understanding of Mary's role in keeping them at once apart and together.

Each character is a masterful invention. Julie, a devotee of self-help manuals, takes charge of her own destiny, transforming from the wet girlfriend into an emotional steamroller. Isobel is not the over-confident know-all Edward describes but someone who is far more vulnerable, and desperately trying to do the right thing. Edward himself has never grown out of his teenage petulance or been able to establish a meaningful relationship with a woman. He holds the key to why there has been such a rift and his dawning recognition of how badly he has treated Isobel, and the messages that never reach her, determine the endgame.

Beginning in a small coastal town during the Spring Bank Holiday, the novel moves forward through the point of view of each of the characters in turn, and culminates on Christmas Eve.
As always, any comments or thoughts are extremely welcome.