#blogtour – What Happened That Night by Sheila O'Flanagan @sheilaoflanagan @headlinepg #guestpost
I'm very happy to be on the blog tour for What Happened That Night by the legend that is Sheila O'Flanagan. I have a guest post about Sheila's summer reads but first here's a bit of information about her new book.

Lola Fitzpatrick is bright and ambitious but she's also headstrong and stubborn. When one evening, out of the blue, she has to make a life-changing choice, she decides quickly and rashly. And without a piece of vital information that might have changed everything.

Lola's daughter Bey has inherited Lola's determined nature. Yet her impulsive reactions place her in danger, leading her to run away from what she wants most. And then, one night, she's standing in front of the man she loves, with her own choice to make…

For both Lola and Bey, everything changes in a moment. But their biggest mistakes might also turn out to be their greatest opportunities…
Sounds great, right? You can buy it in ebook and hardback now.
Now over to Sheila to tell us about what she's reading this summer…..

SUMMER READS 2017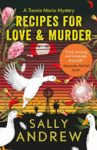 I've just finished Recipes for Love and Murder by Sally Andrew. It's the first of a crime series featuring an Agony Aunt for a local newspaper in rural south Africa. Tannie Maria is a 40-something Afrikaans woman who loves cooking and mysteries and the book gives a great flavour of Afrikaans Africa. The second book in the series is The Satanic Mechanic which I'm hoping to pick up before I head off on my own holidays.
Nikola Scott's debut novel, My Mother's Shadow is a compelling family story. When a stranger calls to Adele's house claiming to be her long-lost twin, the lid is blown off events that took place over 40 years earlier. It's beautifully written and evokes vivid pictures of an English summer in the 1950s when life changed for everyone.
The Last Tudor by Philippa Gregory will be out in August and I'm looking forward to reading Lady Jane Grey's story. So much of history is all about powerful men, it's refreshing to be able to listen to what the women have to say.. A lot of the Tudor women were very strong and very clever. But being strong and clever didn't save Jane from being tried for treason – she was only queen for 9 days!
I've recently started reading the Inspector Ikmen novels by Barbara Nadel. They're police procedurals set in Turkey and her writing makes you feel like you're actually walking through the hot, dusty streets of Istanbul. They're as much about the characters and life in modern Turkey as about the crimes, and they're very atmospheric. The most recent is The House of Four where four very old siblings who don't speak to each other have been murdered.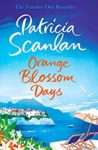 For an unabashed summer read, Orange Blossom Days by Patricia Scanlan will transport you to sunny Andalucia in the south of Spain and introduce you to the eclectic residents of an upmarket apartment complex where getting away from it all means bringing it all with you! Great fun.
---
Some great choices there from Sheila. I have My Mother's Shadow already and the others sound great. Orange Blossom Days sounds perfect for summer.
Thank you to Sheila for the guest post and to Becky Hunter from Headline Books for the place on the tour. Don't forget to check out the other blogs taking part.
---

Sheila O'Flanagan is the award-winning author of over twenty titles, including the Sunday Times bestsellers THE MISSING WIFE, MY MOTHER'S SECRET and IF YOU WERE ME, and the winner of the Irish Independent Popular Fiction Book of the Year Award, ALL FOR YOU. She has also written the bestselling short story collections DESTINATIONS, CONNECTIONS and A SEASON TO REMEMBER.
Sheila has always loved telling stories, and after working in banking and finance for a number of years, she decided it was time to fulfil a dream and give writing her own book a go. So she sat down, stuck 'Chapter One' at the top of a page, and got started. Sheila is now a full-time writer and lives in Dublin with her husband.
Bio and photo taken from the author's Amazon page