Seven Day Spotlight – w/e 11/06/17
I've had a busy week on my blog this week. On Monday I posted a Q&A with Marguerite Ashton as part of the blog tour for her book, Promised Lies. There's a giveaway still running on that post.
On Tuesday I posted a review of Winter Downs by Jan Edwards which is a World War II whodunnit.
Wednesday saw me posting as part of the blog tour for Underneath by Anne Goodwin and I had a guest post from Anne about her inspiration.
I also posted a cover reveal for Paul Mathews' new book, We Have Lost the Coffee.
On Thursday I posted a review of the fabulous Exquisite by Sarah Stovell.
And On Friday I had a double cover reveal of the redesigned covers for Pot Love and The Sinking Chef by Sylvia Ashby – have a look because they are scrumptious!
---
So this week's acquisitions:
Letters from a Patchwork Quilt by Clare Flynn
In 1875, 18-year-old would-be poet, Jack Brennan, runs away from home to avoid being pushed into the priesthood. Life soon looks rosy for Jack when he lands the teaching job he's always dreamed of and meets the love of his life, Eliza Hewlett. But his world is shattered when Mary Ellen, his landlord's daughter, falsely accuses him of fathering the child she is expecting.

Jack and Eliza decide to escape to America. As they are about to sail, Jack is arrested and dragged from the ship, leaving Eliza alone en route to New York with only a few shillings in her pocket. Desperate and helpless, Jack is forced into marrying the woman he despises.

How will Eliza cope alone and penniless in New York? Can Jack make a new life amid the ruins of his hopes and dreams? Will the lovers meet again?
A Song for Tomorrow by Alice Peterson
Tom fell in love with Alice the moment he saw her. He realises that being with her will not be easy, but she is a force of nature, a burst of sunlight in his otherwise ordinary world.

Some people might look at Alice and think she has everything, but Alice knows she is not like other women. Her life is complicated, unpredictable, difficult. Alice does not like pity. All she wants to do, has ever wanted to do, is sing.

Alice has been told not to follow her dreams. But when fate has already dealt a tough hand, it's time to stop listening to everyone else and only follow their hearts.
The Official Pot Love Cookbook by Sylvia Ashby
Welcome aboard The Sinking Chef: the official Pot Love cookbook – a recipe book that just keeps on giving!

In this cookbook, you will find the recipes from the Pot Love Series novels, plus some extras that are not in the books but get honourable mention. Each recipe is coupled with an excerpt from the actual books – short snippets of text designed to whet your appetite and make you want to know more about Ashley and Giacomo's story.
The Writers' Retreat by Indu Balachandran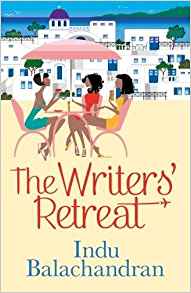 Young Amby Balan has had enough with the 9 to 5 life at Citibank. Throwing caution to the wind, she quits her job and becomes a Tweet writer for Krish Kumaar, the hunky new Kollywood superstar. Despite her new exciting job (and having the opportunity to ogle her gorgeous boss all day long), Amby still longs to fulfil her dream of becoming a writer. She comes across an ad for a writers' workshop in Greece and cannot pack her bags soon enough. On the way to Santorini, she meets Mini Cherian, a bestselling children's books author who fantasises about writing erotic novels, and Bobby Verma, who left behind the advertising world to become a travel writer. Together, they embark on an unforgettable adventure to discover their true selves and find love in impossibly romantic Greek islands.
Komméno Island, Greece: I don't know where I am, who I am. Help me.

A woman is washed up on a remote Greek island with no recollection of who she is or how she got there.

Potter's Lane, Twickenham, London: Eloïse Shelley is officially missing.

Lochlan's wife has vanished into thin air, leaving their toddler and twelve-week-old baby alone. Her money, car and passport are all in the house, with no signs of foul play. Every clue the police turn up means someone has told a lie…

Does a husband ever truly know his wife? Or a wife know her husband? Why is Eloïse missing? Why did she forget?

The truth is found in these pages…
Life and Soul of the Party by Mike Gayle
Meet Melissa and Paul: Five years after they split up he's still looking for love in all the wrong places while she wants the one thing she can't have: Paul.

Meet Chris and Vicky: They're so in tune they even brush their teeth in time with each other. So what is Chris doing risking it all for a meaningless affair?

Meet Cooper and Laura: He wants to settle down, she wants to take a grown-up gap year but can their relationship really survive a year apart?

Set across a year of leaving dos, birthday parties and anniversary celebrations, Life and Soul of the Party is a warm, funny and moving tale celebrating love, life and those special moments we've all spent in the kitchen at parties.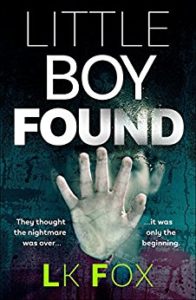 WHEN HE FOUND HIS LITTLE BOY, NICK THOUGHT THE NIGHTMARE WAS OVER . . . IT WAS ONLY THE BEGINNING.
One rainy morning, just after Nick drops off his young son Gabriel outside the crowded school gates, he has a minor collision with another car. The driver won't surrender his insurance details, so Nick photographs the licence plate. When he gets home, he enlarges the shot on his phone and spots something odd about the picture – Gabriel in the back seat, being driven away by a stranger. Nick needs to know what happened to his boy, but losing Gabriel turns out to be far less terrible than the shock of finding him. Now, to discover the truth, he must relive the nightmare all over again…Be warned, this is not another missing child story: what happened to Nick and his son is far more shocking.
Last Seen Alive by Claire Douglas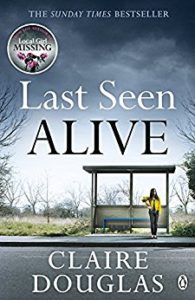 THE HERO
Libby Hall never really wanted to be noticed. But after she saves the children in her care from a fire, she finds herself headline news. And Horrified by the attention. It all reminds her of what happened nine years ago. The last time she saw her best friend alive.

THE SWAP
Which Is why the house swap is such a godsend. Libby and her husband Jamie exchange their flat in Bath for a beautiful, secluded house in Cornwall. It's a chance to heal their marriage – to stop its secrets tearing them apart.

THE HIDEAWAY
But this stylish Cornish home isn't the getaway they'd hoped for. They make odd, even disturbing, discoveries in the house. It's so isolated – yet Libby doesn't feel entirely alone. As if she's being watched.

Is Libby being paranoid?
What is her husband hiding?
And. As the secrets and lies come tumbling out, is the past about to catch up with them?
The Former Chief Executive by Kate Vane
Without your past, who are you?

Deborah was a respected hospital manager until a tragedy destroyed her reputation. She has lost her career, her husband and even her name.

Luca wants to stay in the moment. For the first time in his life he has hope and a home. But a fresh start is hard on a zero-hours contract, harder if old voices fill your mind.

When a garden share scheme brings them together, Deborah is beguiled by Luca's youth and grace. He makes her husband's garden live again. He helps her when she's at her lowest. But can she trust him? And when the time comes to confront her past, can she find the strength?
The New Mrs Clifton by Elizabeth Buchan
'Wrapped in the roots of the sycamore was a skeleton; the remains of a woman, between twenty-five and thirty. She had carried a child . . .'

At the close of the Second World War, Intelligence Officer Gus Clifton returns to London. On his arm is Krista, the German wife he married secretly in Berlin. For his sisters, this broken woman is nothing more than the enemy. For Nella, Gus's loyal fiancée, it is a terrible betrayal. These three friends wonder what hold Krista has over decent, honourable Gus. And, they ask themselves, how far will they have to go to permanently get her out of their home, their future, their England?
As always, any comments on these are welcome.