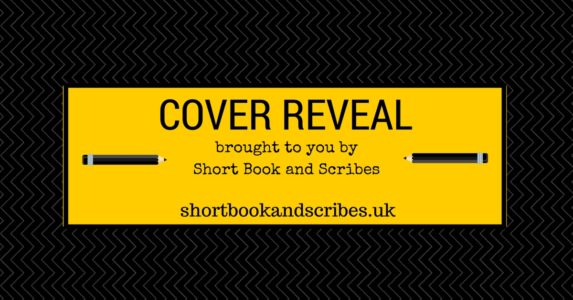 #CoverReveal – We Have Lost the Coffee by Paul Mathews @QuiteFunnyGuy @emmamitchellfpr
I'm excited to be helping to reveal the cover of Paul Mathews' new book, We Have Lost the Coffee. First of all though, this is what it's all about.

London, 2045. Three months into the Coffee Wars and Britain's caffeine supplies are at critical levels. Brits are drinking even more tea than usual, keeping a stiff upper lip and praying for an end to it all.

A secret Government coffee stockpile promises to save the day…but then mysteriously disappears overnight.

One man is asked to unravel the missing-coffee mystery. His name is Pond. Howie Pond. And he's in desperate need of a triple espresso. Meanwhile, his journalist wife, Britt, is hunting royal fugitive Emma Windsor on the streets of the capital.

Can Howie save the British Republic from caffeine-starved chaos? Will the runaway royal be found? And just what will desperate coffee drinkers do for their caffeine fix? Find out, in Paul Mathews' latest comedy adventure set in the Britain of the future…
Doesn't it sound clever and unusual? And so to that cover…..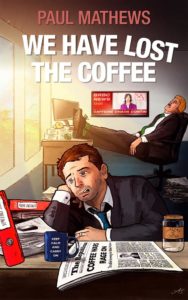 The book is available for pre-order here.
Keep an eye out for the blog tour for this book coming soon.