Seven Day Spotlight – w/e 28/01/18
Hello! It's that time of the week again and I can hardly believe another week has passed. Here's what I posted on my blog this week:
On Monday, I reviewed Literary Wonderlands, edited by Laura Miller. It's a beautifully coffee table book covering 100 fictional worlds.
On Tuesday, I reviewed the amazing The Chalk Man by C.J. Tudor – such a fabulous read. I also featured a guest post from S.D. Robertson about whether you need a course to be creative.
On Wednesday, I shared an extract from A Year at Meadowbrook Manor by Faith Bleasdale.
Thursday brought a review of Appetite by Anita Cassidy, which I thought was a brilliant, perfectly observed story of hunger and desire.
On Friday, I had a guest post from Jane Holland, author of Forget Her Name, all about her time as a semi-professional snooker player.
And on Saturday, I had a guest post from Rachel Malik about trials in fiction and courtroom drama, as part of the blog tour for Miss Boston and Miss Hargreaves.
---
Now, can I tempt you with any of my TBR additions this week? Here's what I got:
Tess and Tattoos by H.A. Leuschel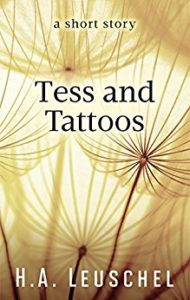 A suspenseful and emotional novella exploring whether we can ever be free from our past mistakes.

In this story, the reader is taken on a compelling journey into the human mind where genuine friendship offers the key to inner peace.

Meet Tess, an elderly lady living in a care home apartment in the outskirts of Edinburgh, whose past is haunted by a wrong decision. She meets Nurse Sandra, a warm and bubbly single mother of three, who is instantly intrigued by Tess's personality and the mystery that surrounds her.

'Tess and Tattoos' is one of five gripping stories in HA Leuschel's story collection Manipulated Lives centred around psychological manipulation.
The Last Plantagenet by Jennifer C. Wilson
The fireplace hadn't looked like a time-portal.
All Kate had wanted was a fun, relaxing day out, watching the knights jousting at Nottingham Castle. What she ended up with was something quite different.
Transported in a heartbeat from 2011 to 1485, how will Kate handle life at the Ricardian court? Even more importantly, how will she cope when she catches the eye of the king himself?
My Husband's Lies by Caroline England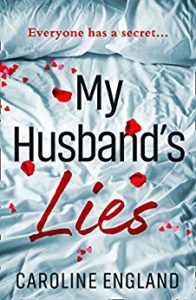 Do you really know your friends?

On the afternoon of Nick and Lisa's wedding, their close friend is found poised on a hotel window ledge, ready to jump.

As the shock hits their friendship group, they soon realise that none of them are being as honest with themselves – or with each other – as they think.

And there are secrets lurking that could destroy everything.
Tense, disturbing and clever, My Husband's Lies is a breath-taking read, perfect for fans of Lucy Clarke and Erin Kelly.
You lost your daughter. You will never forgive yourself. Now someone's determined to make you pay… Seventeen years ago, something happened to Jess's daughter Beth. The memory of it still makes her blood run cold. Jess has tried everything to make peace with that day, and the part she played in what happened. It was only a brief moment of desire… but she'll pay for it with a lifetime of guilt.

To distance herself from the mistakes of the past, Jess has moved away and started over with her family. But when terrifying things begin happening in her new home, Jess knows that her past has finally caught up with her. Somebody feels Jess hasn't paid enough, and is determined to make her suffer for the secrets she's kept all these years.
Lying to You by Amanda Reynolds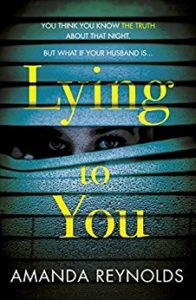 You'd know if you were lying to yourself, wouldn't you?

When Jess Tidy was Mark Winter's student, she made an accusation that ultimately saw him sentenced to three years in prison. A jury found him guilty, but he always maintained his innocence. Now, Jess's mother's death has brought her back to the village where she grew up, and where Mark still lives with his wife. And the truth about that night ten years ago which nearly destroyed them both is finally going to come out.

A gripping drama with dark twists and turns, perfect for fans of Liane Moriarty and the BBC series Doctor Foster.
The Love Lottery by Raj Dhaliwal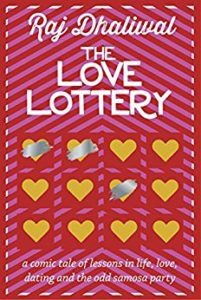 In our fast-paced digital age, never has finding the one felt more like playing the lottery. If anyone knows about the cruelty and chaos of dating in the 21st century it's Raj Dhaliwal; accountant by day, hopeless romantic by night. By his own admission, Raj is a tax wizard but a clumsy disaster area when it comes to matters of the heart. This book charts his misadventures in the art of looking for love in an age when a man's best intentions can be coldly dismissed by a swipe to the left. The Love Lottery: a comic tale of lessons in life, love, dating and the odd samosa party explores the emotional rollercoaster of dating, charting the epic excitement and anticipation, highs, lows and disappointments of our ever optimistic search for romance. As a British-born Indian gent, Raj compares and contrasts the social and cultural distinctions between his family, his friends and the women he meets on the dating scene; a route to romance that's littered with speed dating, online dating and feverish matchmaking, in this funny and heart-warming book. As self-appointed United Nations Love Ambassador, Raj has made it his mission to date the weird and the wonderful in the pursuit of lasting love. Want to play The Love Lottery? Then read on.
Forget Her Name by Jane Holland
Rachel's dead and she's never coming back. Or is she?

As she prepares for her wedding to Dominic, Catherine has never been happier or more excited about her future. But when she receives an anonymous package—a familiar snow globe with a very grisly addition—that happiness is abruptly threatened by secrets from her past.

Her older sister, Rachel, died on a skiing holiday as a child. But Rachel was no angel: she was vicious and highly disturbed, and she made Catherine's life a misery. Catherine has spent years trying to forget her dead sister's cruel tricks. Now someone has sent her Rachel's snow globe—the first in a series of ominous messages…

While Catherine struggles to focus on her new life with Dominic, someone out there seems intent on tormenting her. But who? And why now? She doesn't have the answers – and in one final question lies her greatest fear.

Is Rachel still alive?
Her Hidden Life by V.S. Alexander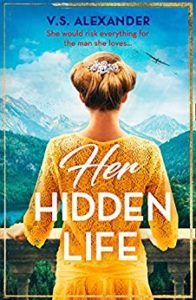 It's 1943 and Hitler's Germany is a terrifying place to be.
But Magda Ritter's duty is the most dangerous of all…

Assigned to The Berghof, Hitler's mountain retreat, she must serve the Reich by becoming the Führer's 'Taster' – a woman who checks his food for poison. Magda can see no way out of this hellish existence until she meets Karl, an SS officer who has formed an underground resistance group within Hitler's inner circle.

As their forbidden love grows, Magda and Karl see an opportunity to stop the atrocities of the madman leading their country. But in doing so, they risk their lives, their families and, above all, a love unlike either of them have ever known…

Lose yourself in this sweeping, heroic love story fraught with
danger. The perfect read for fans of Dinah Jeffries and Gill Paul.
As war takes its toll, the love and care of two brave young nurses become everything to the wounded soldiers they tend…

Two plucky young nurses pledge to help the war effort: Mairi, a wholesome idealist hoping to leave behind her past and Elsie, a glamorous single mother with a weakness for handsome soldiers. Despite their differences, the pair become firm friends.

At the emergency medical shelter where they're based, Elsie and Mairi work around the clock to treat wounded soldiers. It's heart-breaking work and they are at constant risk from shelling, fire and disease. Occasionally there are happier times… parties, trips and letters. And maybe even the possibility of love with an attractive officer in their care…

But as the war continues and the stress of duty threatens to pull the two women apart, will Elsie and Mairi's special nurses' bond be strong enough to see them through?
What do you think? Fancy any of these? I'd love to know.