#blogtour – Stand By Me by S.D. Robertson @SDRauthor @AvonBooksUK #GuestPost
Welcome to my stop on the blog tour for Stand By Me by S.D. Robertson. Thank you to Sabah Khan from Avon Books for the place on the tour and the copy of the book. I have a fabulous guest post from the author to share with you today but first, let's see what the book is about:

They'll always have each other…won't they?

Lisa and Elliot have been best friends ever since the day they met as children. Popular, bright and sporty, Lisa was Elliot's biggest supporter when the school bullies made his life a misery, and for that, he will always be grateful.

Twenty years later, life has pulled the pair apart and Lisa is struggling. Her marriage is floundering, her teenage kids are being secretive, and she's so tired she can't think straight. So when Elliot knocks on the door, looking much better than she remembers, she can't help but be delighted to see her old friend again.

With Elliot back in their lives, Lisa's family problems begin to improve – he's like the fairy godmother she never had. As their bond deepens, she realises how much she's missed him, and prays that this is one friendship that will last a lifetime. But sometimes, life has other ideas…
Sounds like a lovely read, doesn't it? If you think so too then you can buy it now in ebook and paperback.
---

Do You Need a Course to Get Creative? by S.D. Robertson
Would-be authors often find themselves weighing up whether or not to enrol on a creative writing course.
There are plenty around these days, but whether they're worth the cost – in terms of time and money – isn't always clear.
It's something I've been asked on several occasions and, to be honest, I don't think there's a one-size-fits-all answer; it really depends on the person.
I chose not to do a course, but I also know several authors who did and were very glad they made that decision.
A good course led by someone with genuine publishing experience might well help to improve your writing and hone your ideas.
If you're not a born storyteller, I doubt it will turn you into one. However, if you're lucky, it could provide you with a decent network of contacts in the industry, potentially even leading you to finding a literary agent or publisher.
Of course, none of that is guaranteed. Completion of even the most prestigious course does not mean for an instant that you will definitely get published.
Remember this key fact: agents and publishers aren't looking for someone well qualified; they're after a magnificent manuscript that blows their socks off and could be the next big thing.
The journey that led you to write your book will only be relevant if it can be used in some way to market it. And let's be realistic: a course is unlikely to provide that unless your tutor is someone famous.
So if you feel confident in your ability to write a book without the help of a course, I'd say to give it a try.
It worked for me, although I must point out that my first attempt at writing a novel didn't get published.
It was only with my second attempt that I was successful; I now think of that initial manuscript as a self-taught alternative to a creative writing course.
It was essentially learning on the job, using other books and various Internet resources as my main sources of inspiration and guidance.
I did have the advantage of having previously worked for a decade as a newspaper journalist, though.
This meant I was already confident in my writing and editing abilities, although as I discovered, news and fiction are very different. It took me most of that first failed novel to adapt.
In summary, I don't believe that a creative writing course is an absolute must if you want to become an author. If you can't afford one, I wouldn't worry. I'd recommend you get writing instead, making sure that you read plenty along the way to keep you on track.
And don't forget that there's loads of guidance available for free online, particularly when it comes to the practicalities of what to do with your finished manuscript once you're ready to send it off.
Meanwhile, if you do feel that you'd benefit from a course, go for it. Just make sure it's a reputable one before you hand over your hard-earned cash. A teacher with a good track record is always a decent start.
Thank you. I'm sure budding authors will find this advice really helpful.
---

---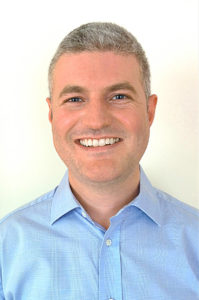 Former journalist S.D. Robertson quit his job as a local newspaper editor to pursue a lifelong ambition of becoming an author and to spend more time with his wife and daughter. His third novel, Stand By Me (Avon, £7.99), is a heartwarming story about the power of friendship. It is published on 11 January 2018.