Seven Day Spotlight – w/e 27/05/18
Welcome to this week's Seven Day Spotlight. Here's what happened this week on my blog:
On Monday, I reviewed my first Sue Moorcroft – One Summer in Italy. I really enjoyed this lovely book.
Tuesday's review was for a delightful poetry and haiku collection – As Good as Gold by Patricia Furstenburg.
On Wednesday, I reviewed the excellent Fault Lines by Doug Johnstone.
Thursday's post was a guest post by Tony Riches, author of The Tudor Trilogy, talking about his journey from novice writer to bestselling author.
On Friday, Elizabeth McGivern was my guest, talking about where the idea for Amy Cole Has Lost Her Mind came from.
And Saturday brought a cover reveal for The Trailing Spouse by Jo Furniss, and very lovely the cover is too.
---
So, what's been added to my TBR pile this week?
WHO REALLY KILLED THE HADLER FAMILY?

I just can't understand how someone like him could do something like that.

Amid the worst drought to ravage Australia in a century, it hasn't rained in small country town Kiewarra for two years. Tensions in the community become unbearable when three members of the Hadler family are brutally murdered. Everyone thinks Luke Hadler, who committed suicide after slaughtering his wife and six-year-old son, is guilty.

Policeman Aaron Falk returns to the town of his youth for the funeral of his childhood best friend, and is unwillingly drawn into the investigation. As questions mount and suspicion spreads through the town, Falk is forced to confront the community that rejected him twenty years earlier. Because Falk and Luke Hadler shared a secret, one which Luke's death threatens to unearth. And as Falk probes deeper into the killings, secrets from his past and why he left home bubble to the surface as he questions the truth of his friend's crime.
A love story stitched across time and war, shaped by the power of books, and ultimately destroyed by it.

In the heart of World War II, Tom and Ben became lovers. Brought together by a secret project designed to hide British targets from German radar, the two founded a love that could not be revealed. When the project went wrong, Tom and Ben vanished into nothingness, presumed dead. Their bodies were never found.

Now the two are lost in time, hunting each other across decades, leaving clues in books of poetry and trying to make their desperate timelines overlap.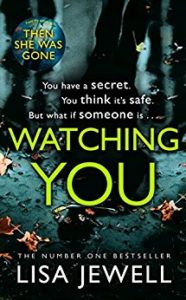 You're back home after four years working abroad, new husband in tow.

You're keen to find a place of your own. But for now you're crashing in your big brother's spare room.

That's when you meet the man next door.

He's the head teacher at the local school. Twice your age. Extraordinarily attractive. You find yourself watching him.

All the time.

But you never dreamed that your innocent crush might become a deadly obsession.

Or that someone is watching you.
In the Unlikely Event by Judy Blume
In 1987, Miri Ammerman returns to her hometown of Elizabeth, New Jersey, to attend a commemoration of the worst year of her life.

Thirty-five years earlier, when Miri was fifteen and in love for the first time, three planes fell from the sky within three months, leaving a community reeling. Against this backdrop of actual events in the early 1950s, when airline travel was new and exciting and everyone dreamed of going somewhere, Judy Blume weaves a haunting story of three generations of families, friends, and strangers, whose lives are for ever changed in the aftermath.

The plane crashes bring some people closer together and tear others apart; they create myths and unlock secrets. As Miri experiences the ordinary joys and pains of growing up in extraordinary circumstances, a young journalist makes his name reporting tragedy. And through it all, one generation reminds another that life goes on.

Beautiful, gripping and deeply moving, In the Unlikely Event is an unforgettable novel from Judy Blume, one of America's most beloved authors.
You Me Everything by Catherine Isaac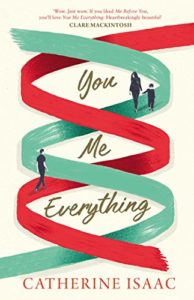 Set in the French countryside over one hot summer, You Me Everything is a tender novel about finding joy and love even in the most unexpected places. 

Jess and her ten-year-old son William set off to spend the summer at Château de Roussignol, deep in the rich, sunlit hills of the Dordogne. There, Jess's ex-boyfriend and William's father, Adam, runs a beautiful hotel in a restored castle. Jess is bowled over by what Adam has accomplished, but she's in France for a much more urgent reason: to make Adam connect with his own son. Jess can't allow Adam to let their son down because she is tormented by a secret of her own, one that nobody – especially William – must discover.

By turns life-affirming, heart-wrenching and joyful, You Me Everything is a novel about one woman's fierce determination to grab hold of the family she has and never let go, and a romantic story as heady as a crisp Sancerre on a summer day.
The Silver Ladies of London by Lesley Eames
1920's London. A scandal, a secret and a silver Rolls Royce.

Dismissed without references when their employer's valuable necklace goes missing, friends Ruth, Lydia, Jenny and Grace try to rebuild their lives far from home in London.

A surprise inheritance of a beautiful silver Rolls Royce leads them to set up in business as female chauffeurs. But they soon discover that driving is a man's world and find themselves facing a future fraught with constant challenges.

Soon their business; romances and even their friendship are under threat.

Featuring four attractive heroines, this is a heartwarming story of friendship, loyalty, courage and love.
The Lost Letters of William Woolf by Helen Cullen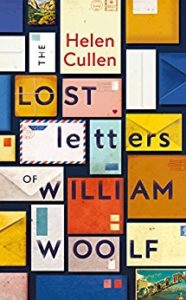 Lost letters have only one hope for survival . . .

Inside the Dead Letters Depot in East London, William Woolf is one of thirty letter detectives who spend their days solving mysteries: Missing postcodes, illegible handwriting, rain-smudged ink, lost address labels, torn packages, forgotten street names – they are all the culprits of missed birthdays, broken hearts, unheard confessions, pointless accusations, unpaid bills and unanswered prayers.

When William discovers letters addressed simplyto 'My Great Love' his work takes on new meaning. Written by a woman to a soulmate she hasn't met yet, the missives stir William in ways he didn't know were possible. Soon he begins to wonder: Could William be her great love?

William must follow the clues in Winter's letters to solve his most important mystery yet: the human heart.
Everyone who was anyone knew that the London Season of 1939 would be quite different from any that had gone before.

The year is 1939, England's aristocrats are preparing to present their daughters as debutantes, introducing them to society as young women. Bidding childhood farewell, the debutantes will find themselves thrust into a world of balls, dancing, and young gentlemen, glamorous but fraught with rivalry.

Ronnie, Peggy, Isabelle, and Anne could not be more different; four girls from four different worlds. But when their lives crash together, they find themselves relying on each other in ways they could never have imagined.

But as war fast approaches, it soon becomes clear that this Season will be unlike any before. The world is changing, and all four girls find their lives irrevocably changed along with it.

Love, loss, heartbreak: who will make it out unscathed?