Seven Day Spotlight – w/e 24/12/17
Not long now until the big day! I think this is what Father Christmas will be doing when he's trying to get down our chimney:
A lot of bloggers seem to have shut up shop for Christmas but I'm still plodding on and hoping somebody is reading my posts.
This week on my blog:
On Monday I reviewed the fabulous Tall Chimneys by Allie Cresswell. I loved this tale of a woman and a house over the course of 100 years.
Tuesday brought my review of The Bulletproof Proposal by Rebekah Louise which is a lovely short story. Rebekah also wrote a guest post about where her idea came from for the story.
On Wednesday I reviewed A Lion is Not Just for Christmas by Henriette Gyland which is a wonderful little novella.
Thursday saw me posting my review of The Road to California by Louise Walters which is a bit special for me as I was asked by Louise to be an early reader of this lovely book.
On Friday I posted two short extracts from Sepultura by Guy Portman. This is a book which looks like a dark and humorous read.
Saturday brought two posts. The first was a guest post about Coping with Criticism by Kate Murdoch. Her book looks great for historical fantasy fans.
And I also posted my review of the fantastic and funny The Beachside Christmas by Karen Clarke.
And finally, this morning I posted my review of An Almost Perfect Christmas by Nina Stibbe.
Phew, I don't think I've ever posted so many reviews in one week. It should be Christmas more often!
---
And now to this week's acquisitions. Some are books I have seen on other blogs and liked the sound of, some are books I have received for review and one is an irresistible pre-order (the Karen Clarke).
The Collector by Fiona Cummins (just 98p for Kindle)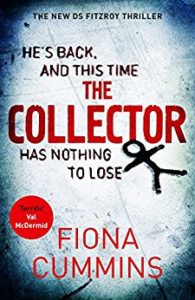 If you like Mo Hayder and Thomas Harris, you'll love The Collector

Jakey escaped with his life and moved to a new town.
His rescue was a miracle but his parents know that the Collector is still out there, watching, waiting . . .

Clara, the girl he left behind, dreams of being found.
Her mother is falling apart but she will not give up hope.

The Collectorhas found an apprentice to take over his family's legacy.
But he can't forget the one who got away and the detective who destroyed his dreams.

DS Etta Fitzroy must hunt him down before his obsession destroys them all.
The Missing Girl by Jenny Quintana (again, 98p for Kindle)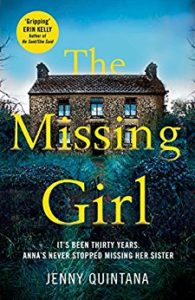 When Anna Flores' adored older sister goes missing as a teenager, Anna copes by disappearing too, just as soon as she can: running as far away from her family as possible, and eventually building a life for herself abroad.

Thirty years later, the death of her mother finally forces Anna to return home. Tasked with sorting through her mother's possessions, she begins to confront not just her mother's death, but also the huge hole Gabriella's disappearance left in her life – and finds herself asking a question she's not allowed herself to ask for years: what really happened to her sister?

With that question comes the revelation that her biggest fear isn't discovering the worst; it's never knowing the answer. But is it too late for Anna to uncover the truth about Gabriella's disappearance?
The Bachelor by Tilly Bagshawe (99p for Kindle)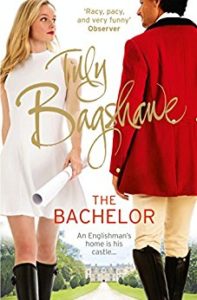 It is a truth universally acknowledged, that
a single man in possession of a good fortune
must be in want of… anything but a wife?

The third book in the Swell Valley series by bestselling author Tilly Bagshawe

Henry Saxton-Brae has it all – a titled, self-made millionaire,
his fiancée just happens to be a supermodel who is as kind and loyal as she is ravishingly beautiful. To top it all, he's just bought Hanborough Castle, the jewel in the crown of the Swell Valley.

Life couldn't be better… for someone who was ready to settle
down. Could he really be the only man in the world not in love
with his future wife?

Flora Fitzwilliam has been summoned by legendary
designer Graydon James to restore Hanborough to its former
glory. She soon discovers that it's not just the house that
needs fixing, and Flora seems to be the only person who sees
the real Henry Saxton-Brae.

Between her boss's waning talents and Henry's roving eye,
Flora is being torn apart. Can she pull off the job, and make
Henry see that his bachelor days are behind him?

Not since Rupert Campbell-Black has there been such a devastatingly sexy man in jodhpurs!
The Devil's Claw by Laura Dearman (£1.99 for Kindle)
AN ATMOSPHERIC NEW CRIME SERIES SET IN THE CHANNEL ISLANDS

Following a traumatic incident in London, Jennifer Dorey has returned to her childhood home in Guernsey, taking a job as a reporter at the local newspaper.

After the discovery of a drowned woman on a beach, she uncovers a pattern of similar deaths that have taken place over the past fifty years.

Together with DCI Michael Gilbert, an officer on the verge of retirement, they follow a dark trail of island myths and folklore to 'Fritz', the illegitimate son of a Nazi soldier. His work, painstakingly executed, has so far gone undetected.

But with his identity about to be uncovered, the killer now has Jennifer in his sights.
Holmes – The Darlington Substitution by Melvyn Small (no link as yet)
With Watson's literary career going from strength to strength, he secures a slot on local radio to publicise his new book.  Uncertain as how to well it went, he is still a little surprised when the recording isn't broadcast. Although disappointed, he disregards this snub to his confidence as a peculiar but unimportant bend in the path of his literary career.

Sherlock Holmes is not so dismissive. He seizes upon the event, certain that there is more to this rebuff than meets the eye. He grills Watson to the content of his interview, convinced a key fact will reveal all. There is nothing. Watson is sure off that. An investigation ensues that takes Holmes to the end of the known world, a place just near Thirsk.

The Darlington Substitution is a retrospective account, occurring during the same time as the adventures chronicled in Holmes Volume 2. It sees Holmes at the height of his wisecracking, foulmouthed, law disregarding deductive brilliance.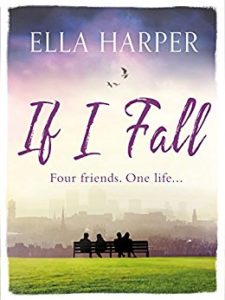 Four university friends, four devastating secrets.

I'm really sorry for what I'm about to do…

It's fifteen years since graduation, and Connie, Jonas, JJ and Layla have managed to remain close despite the odds. They've supported each other, but are some things too big for friendship?

Connie is desperate to maintain the veneer of perfect family life.

Jonas is feeling the pressure at work.

Layla's career is unravelling thanks to her ill mother

JJ's past is catching up with him.

When they stumble and fall, who will be there to catch them?
Jesika is four and a half.

She lives in a flat with her mother and baby brother and she knows a lot. She knows their flat is high up and the stairs are smelly. She knows she shouldn't draw on the peeling wallpaper or touch the broken window. And she knows she loves her mummy and baby brother Toby.

She does not know that their landlord is threatening to evict them and that Toby's cough is going to get much worse. Or that Paige, her new best friend, has a secret that will explode their world.
A Perfect Marriage by Alison Booth
Sally Lachlan has a secret that has haunted her for a decade, is it now time to let it go? A chance meeting with the charismatic geneticist, Anthony Blake, reawakens her desire for love and at the same time, her daughter, Charlie, shows signs of wishing to know more about her father. Both the past and the future are places Sally prefers not to think about but if she wants to move towards a new love, she will first have to come to terms with her long-ago marriage. Only then will she be able to be honest with Charlie. And herself.
Christmas Cakes and Mistletoe Nights by Carole Matthews
Fay and Danny are madly in love and it's all Fay's ever dreamed of. But she left everything – including the delightful cake shop she used to run – to be with Danny on his cosy canal boat The Dreamcatcher. And as she soon finds out, making delicious cakes on the water isn't always smooth sailing!

Then Fay gets a call from her friends, a call that sends her back to her friends and the Cake Shop in the Garden. It will be hard being away from Danny but their relationship is strong enough to survive . . . isn't it?

Fay soon falls happily back in love with her passion for baking – especially now she's on dry land again! – and starts to wonder if she ever should have left. With Christmas around the corner, Fay is determined that her friends will have a very merry time, but does that mean even more time away from Danny? Can Fay really get everything she ever wanted in Christmas Cakes & Mistletoe Nights.
The Long Walk Back by Rachel Dove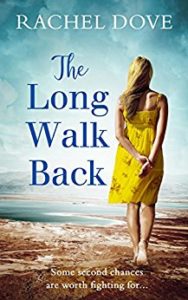 Does everyone deserve a second chance?

As an army trauma surgeon Kate knows how to keep her cool in the most high pressure of situations. Although back at home in England her marriage is falling apart, out in the desert she's happy knowing that she's saving lives.

Until she meets Cooper. It's up to Kate to make a split-second decision to save Cooper's life. Yet Cooper doesn't want to be saved. Can Kate convince him to give his life a second chance even though its turning out dramatically different from how he planned?
The Cafe at Seashell Cove by Karen Clarke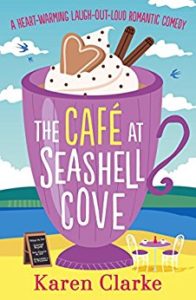 Welcome to the Café at Seashell Cove, where you'll find irresistible home-baked cakes, smiling friendly faces – and maybe even a second chance at love…

When Cassie Maitland needs a holiday from her glamorous but stressful job in event management, she escapes home to gorgeous Seashell Cove, where her family's cosy café sits perched on the cliffs above sparkling waves and golden sand.

But a lot has changed while Cassie's been away: her parents have transformed their tired café into a welcoming haven, her friends Meg and Tilly have whole new lives, and old flame Danny's twinkling eyes and winning smile make Cassie feel even more flustered than they used to.

Keen to throw herself back into local life, Cassie starts to run themed events – including a not entirely successful cat-café day, complete with dozens of felines. Luckily Danny is always around to lend a helping hand, and Cassie soon begins to wonder if her life in London was really all she made it out to be…

Could a new start in Seashell Cove be exactly what Cassie needs?
Can I tempt you with any of these books? Or have you already read any of them?
Wishing you all a very Happy Christmas and