Seven Day Spotlight – w/e 21/10/18
Welcome to this week's Seven Day Spotlight post. We've all been made up with cold in our house this week but with a diary full of blog tours I haven't been able to slow down. The good news, that other bloggers will probably appreciate, is that my reviews this week have pushed my Netgalley % up by 1% – woo hoo!!! Tiny things and all that.
Here's a recap of what I posted this week on my blog:
Monday's post was a Q&A with Julia Grigg, author of The Eyes That Look.
On Tuesday, I posted my review of A Christmas Gift by Sue Moorcroft.
Wednesday's post was an extract from Starlight on the Palace Pier by Tracy Corbett.
On Thursday, I reviewed The Poppy Field by Deborah Carr.
Friday's post was my review of The Tissue Veil by Brenda Bannister and a guest post from the author about where the idea for the book came from.
Saturday was a two post day with an extract from Second Chances at the Log Fire Cabin by Catherine Ferguson and my review of And So It Begins by Rachel Abbott.
Finally, this morning I shared my review of The Other Sister by Elle Croft.
---
Here's what I added to my TBR pile this week. A much more restrained week this time. Don't worry, I'll make up for it next week 😉
Pocketful of Dreams by Jean Fullerton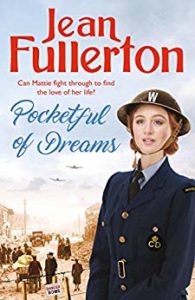 The first instalment in a delightful new saga set during World War 2, following the trials and tribulations of a larger-than-life East End family.

It's 1939, and the Brogan family of London's East End are ready to show Hitler what for. But things don't seem so rosy when rationing, evacuation and air-raids start to put this larger-than-life family to the test.

When a mysterious young man arrives at the Brogans' local parish church, he provides just the dazzling distraction they need – and for eldest daughter Mattie, the promise of more than she'd ever wished for. But as the pair fall deeper in love, they are drawn into secret dangers, rife on the very London streets they call home.

As the young couple race to protect the East End as they know it, can their dreams survive the darkening backdrop of war-time…?
A Ration Book Christmas by Jean Fullerton
In the darkest days of the Blitz, Christmas is more important than ever.

With Christmas approaching, the Brogan family of London's East End are braving the horrors of the Blitz. With the men away fighting for King and Country and the ever-present dangers of the German Luftwaffe's nightly reign of death and destruction, the family must do all they can to keep a stiff upper lip.

For Jo, the youngest of the Brogan sisters, the perils of war also offer a new-found freedom. Jo falls in love with Tommy, a man known for his dangerous reputation as much as his charm. But as the falling bombs devastate their neighbourhood and rationing begins to bite, will the Brogans manage to pull together a traditional family Christmas? And will Jo find the love and security she seeks in a time of such grave peril?
'I know all your secrets, Lauren.'

Lauren has spent years running away from her home town, her childhood and the memories of her best friend, Hannah.

Until the tenth anniversary of Hannah's death forces her to return home and to the group of friends she abandoned there. It should be a quick visit, just so Lauren can pay her respects.

At home, Lauren finds Hannah's old diary. A diary full of secrets. The terrible things Lauren did, the lies she's told, the reason she ran away. And she receives a message:

'I don't know why you're back, but I know why you left.'

But no-one else has seen the diary, and Hannah's dead, isn't she?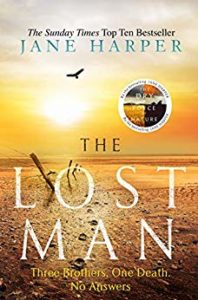 He had started to remove his clothes as logic had deserted him, and his skin was cracked. Whatever had been going through Cameron's mind when he was alive, he didn't look peaceful in death.

Two brothers meet at the remote border of their vast cattle properties under the unrelenting sun of the outback. In an isolated part of Australia, they are each other's nearest neighbour, their homes hours apart.

They are at the stockman's grave, a landmark so old that no one can remember who is buried there. But today, the scant shadow it casts was the last hope for their middle brother, Cameron. The Bright family's quiet existence is thrown into grief and anguish.

Something had been troubling Cameron. Did he choose to walk to his death? Because if he didn't, the isolation of the outback leaves few suspects…
Daughters of War by Lizzie Page
An emotional tale of wartime love and sacrifice, inspired by an incredible true story…

As a teenager in Chicago, May always dreamed of travelling the world. So when she meets handsome George Turner, she jumps at the chance to return to London as his wife. Ten years later, May is wondering if she's made a terrible mistake.

It's 1914 and war has been declared in Europe. All around, brave young men are being called up to serve. George, banned from conscription himself, has taken to the bottle, and May suspects he's seeing other women too. She longs for a way to escape.

The chance comes when May meets veteran nurse Elsie, who persuades May to join the war effort. May knows nothing of nursing – it will be difficult, dangerous work, but her heart is telling her it's the right thing to do.

But then George does the unthinkable and May's future is put at risk. Will she have to make the impossible choice between duty to her family and her promise to the soldiers on the front line? And can she live with the consequences if her husband goes through with what he's threatening to do?