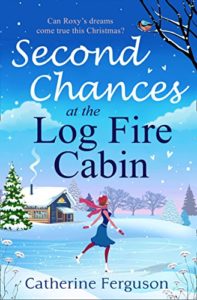 ShortBookandScribes #BlogTour #Extract from Second Chances at the Log Fire Cabin by Catherine Ferguson @_cathferguson @AvonBooksUK
I'm very pleased to be sharing an extract from Second Chances at the Log Fire Cabin by Catherine Ferguson with you today, as part of the blog tour. Doesn't this look like a lovely book to read during the winter months? My thanks to Sabah Khan from Avon Books for the place on the tour.

It's time to cosy up this winter…

When Roxy proposes to her boyfriend Jackson in a moment of madness on live TV, she's mortified when he rejects her. To escape the embarrassment, she takes a job working as baking assistant at the idyllic Log Fire Cabin. Roxy hopes the new job will take her mind off Jackson, because to her eternal annoyance, she hasn't been able to stop thinking about him…

But when Jackson turns up at the cabin unexpectedly, things begin to go wrong. With a sprinkle of snow, the help of new friends and more than a couple of mince pies, can Roxy heal her heart in time for Christmas?
---

'Ah.' I nod, smiling, feeling slightly silly for having heard what I wanted to hear. 'Yes, I think there's some in the freezer.'

He holds out a thumb without prising his eyes from the action on the screen.

In the kitchen, I manage to find some more pies at the bottom of the freezer and pop them into the oven. Then I pinch a can of sweetcorn from Flo's cupboard and make a mental note to replace it next day when I go food shopping. Jackson likes plain, unadventurous food, which I find quite surprising in a man with such sophisticated tastes in everything else. I think he would live quite happily on chicken and chips, given the chance –and he can't stand anything spicy.

We met two months ago, back in September. Flo had taken me to the pub one night, soon after I was made redundant from my factory job, to cheer me up. We'd already had a few cocktails by the time we walked into The Red Lion and I saw Jackson for the first time. He was standing at the bar with what looked like a group of work colleagues, all dressed in suits. Our eyes met and I smiled, emboldened by the alcohol, and he raised his glass at me.

Flo had made me get dressed up, so I was wearing my favourite pale blue tea dress and heels, and when Jackson came over to talk to us, I was glad she'd been so bossy.
---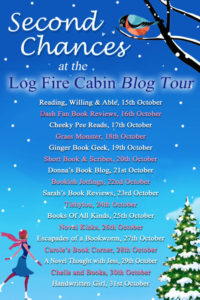 ---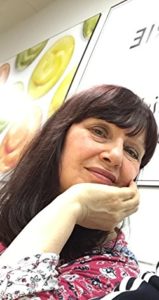 Catherine Ferguson burst onto the writing scene at the age of nine, anonymously penning a weekly magazine for her five-year-old brother (mysteriously titled the 'Willy' comic) and fooling him completely by posting it through the letterbox every Thursday.
Catherine's continuing love of writing saw her study English at Dundee University and spend her twenties writing for various teenage magazines, including Jackie and Blue Jeans, and meeting pop stars. Then she got serious and worked as a sub-editor at the Dundee Courier before moving to Surrey and setting up an organic veg box delivery business.
Her first novel, HUMBUGS AND HEARTSTRINGS, is very loosely based on Dickens' A CHRISTMAS CAROL and was the launch title for Avon's brand new imprint, Maze.
Catherine lives with her family in Northumberland.