Seven Day Spotlight – w/e 09/09/18
Welcome to another Seven Day Spotlight post. Here's a reminder of what I posted this week:
Monday – a rare day off my blog! I made up for it during the rest of the week though.
On Tuesday, I shared a guest post by Margaret Lambert, author of The Rufford Rose, with five interesting facts about Rufford Old Hall. I also shared an extract from Secrets at Meadowbrook Manor by Faith Bleasdale.
On Wednesday, I reviewed debut psychological thriller, If They Knew by Joanne Sefton.
Thursday's posts were a review of The House Across the Street by Lesley Pearse, one of my all-time favourite writers, and a guest post by Laura Briggs, author of A Wedding in Cornwall Books 7-12 talking about the things that readers say they like about her books.
On Friday, I reviewed After He Died by Michael J Malone, a book that makes you wonder whether you ever really know anyone.
Saturday's post was an extract from Some Kind of Wonderful by Giovanna Fletcher.
And finally, this morning I posted my review of the wonderful Daisy Belle by Caitlin Davies.
---
Here's what was added to my TBR pile this week:
A Year at Hotel Gondola by Nicky Pellegrino
Kat is an adventurer, a food writer who travels the world visiting far-flung places and eating unusual things. Now she is about to embark on her biggest adventure yet – a relationship.

She has fallen in love with an Italian man and is moving to live with him in Venice where she will help him run his small guesthouse, Hotel Gondola. Kat has lined up a book deal and will write about the first year of her new adventure, the food she eats, the recipes she collects, the people she meets, the man she doesn't really know all that well but is going to make a life with.

But as Kat ought to know by now, the thing about adventures is that they never go exactly the way you expect them to…
Relative Strangers by Allie Cresswell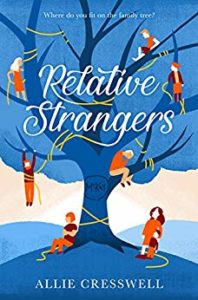 The McKay family gathers for a week-long holiday at a rambling old house to celebrate the fiftieth wedding anniversary of Robert and Mary. In recent years only funerals and sudden, severe illnesses have been able to draw them together and as they gather in the splendid rooms of Hunting Manor, their differences are soon uncomfortably apparent. For all their history, their traditions, the connective strands of DNA, they are relative strangers. There are truths unspoken, but the question is: how much truth can a family really stand?
The family holiday mushrooms, drawing in sundry relatives both estranged and deranged. The machinations of an appalling, uninvited aunt threaten the holiday – and the family – with irreparable damage.
This book will make you question your own family situation. What does it really mean to be 'family'?
Burning Secrets by Ruth Sutton
It's the spring of 2001 and Foot & Mouth disease is raging across Cumbria.

Twelve-year-old Helen Heslop is forced to leave her family farm and move in with relatives in a nearby town because the strict quarantine means she can't travel back and forth to school in case she inadvertently helps spread the disease.

As the authorities and the local farming communities try desperately to contain the outbreak, tensions run high and everyone's emotions are close to the surface.

And then Helen disappears.

The police search expands all over the northwest coast where farms are barricaded and farming families have been plunged into chaos – not least the Hislop family, where potentially explosive fault lines are exposed.

Under the strain tensions build inside the police team too, where local DC Maureen Pritchard is caught between old school DI Bell and new broom DS Anna Penrose.

Will Helen survive? And can life for the Heslop family ever be the same, once burning secrets are discovered and old scores settled?

"During the awful Foot & Mouth emergency of 2001 many individual lives were changed forever. Burning Secret is about some of those. At the heart of the book are innocents, threatened by events they could neither prevent nor control, and those who try to protect them…"
The Girl on Camera by Morgan Dun-Campbell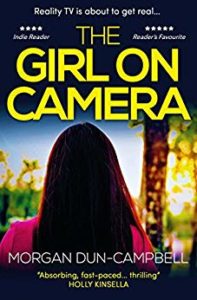 Reality TV is about to get real…

"Are you ready to win the heart of the nation? Compete with seven other contestants for the cash prize? Change your life forever?"

Twenty-six-year old Rory Stevens is thrilled to be selected as one of eight contestants for new reality show: The Retreat.

However, on the second day of filming – during a televised broadcast from the show's host – all power shuts off with no explanation: leaving the contestants, quite literally, in the dark.

Completely stranded, it is now up to Rory and her seven companions to figure out what is happening.

Until one of them disappears…
Truth and Lies by Caroline Mitchell
Meet Amy Winter: Detective Inspector, daughter of a serial killer.

DI Amy Winter is hoping to follow in the footsteps of her highly respected police officer father. But when a letter arrives from the prison cell of Lillian Grimes, one half of a notorious husband-and-wife serial-killer team, it contains a revelation that will tear her life apart.

Responsible for a string of heinous killings decades ago, Lillian is pure evil. A psychopathic murderer. And Amy's biological mother. Now, she is ready to reveal the location of three of her victims—but only if Amy plays along with her twisted game.

While her fellow detectives frantically search for a young girl taken from her mother's doorstep, Amy must confront her own dark past. Haunted by blurred memories of a sister who sacrificed herself to save her, Amy faces a race against time to uncover the missing bodies.

But what if, from behind bars, Grimes has been pulling the strings even tighter than Amy thought? And can she overcome her demons to prevent another murder?
The Secrets Between Us by Laura Madeleine
High in the mountains in the South of France, eighteen-year-old Ceci Corvin is trying hard to carry on as normal. But in 1943, there is no such thing as normal; especially not for a young woman in love with the wrong person. Scandal, it would seem, can be more dangerous than war.

Fifty years later, Annie is looking for her long-lost grandmother. Armed with nothing more than a sheaf of papers, she travels from England to Paris in pursuit of the truth. But as she traces her grandmother's story, Annie uncovers something she wasn't expecting, something that changes everything she knew about her family – and everything she thought she knew about herself…
The Confectioner's Tale by Laura Madeleine
At the famous Patisserie Clermont in Paris, 1909, a chance encounter with the owner's daughter has given one young man a glimpse into a life he never knew existed: of sweet cream and melted chocolate, golden caramel and powdered sugar, of pastry light as air.

But it is not just the art of confectionery that holds him captive, and soon a forbidden love affair begins.

Almost eighty years later, an academic discovers a hidden photograph of her grandfather as a young man with two people she has never seen before. Scrawled on the back of the picture are the words 'Forgive me'. Unable to resist the mystery behind it, she begins to unravel the story of two star-crossed lovers and one irrevocable betrayal.
Nine Perfect Strangers by Liane Moriarty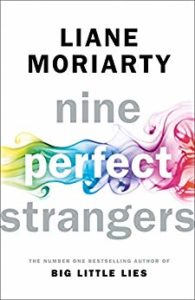 The retreat at health-and-wellness resort Tranquillum House promises total transformation.

Nine stressed city dwellers are keen to drop their literal and mental baggage, and absorb the meditative ambience while enjoying their hot stone massages.

Miles from anywhere, without cars or phones, they have no way to reach the outside world. Just time to think about themselves, and get to know each other.

Watching over them is the resort's director, a woman on a mission. But quite a different one from any the guests might have imagined.

For behind the retreat's glamorous facade lies a dark agenda.

These nine perfect strangers have no idea what's about to hit them . . .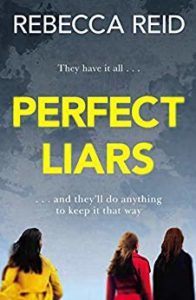 Sixteen years ago, at an elite boarding school secluded in the English countryside, best friends Nancy, Georgia and Lila did something unspeakable.

Their secret forged an unbreakable bond between them, a bond of silence. But now, in their thirties, one of them wants to talk.

One word and everything could be ruined: their lives, their careers, their relationships. It's up to Georgia to call a crisis dinner. – she knows there's nothing that can't be resolved by three courses in her immaculate kitchen.

But the evening does not go as planned.

Three women walk in to the dinner, but only two will leave.

Murder isn't so difficult the second time around…

Gripping and unputdownable, Perfect Liars tells the story of a group of friends bound by their dark pasts and their desperate need to keep their secrets hidden from the world around them. How far would you go to protect the life you've built?
The Shipyard Girls by Nancy Revell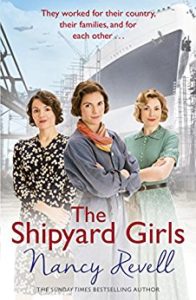 Sunderland, 1940, and the women go to the shipyards to do their bit for the war effort.

Polly never dreamed she would be able to work in the shipyards like the men in her family but times are tough and her new job ends up giving her more than she ever expected when she meets enigmatic dock diver Tommy Watts.

During the day, head welder Rosie teaches her fledgling flock of trainees their new trade, but at night she hides a secret life.

And mother hen Gloria signs up to escape her brutal husband, but finds she cannot run from her problems.

The Shipyard Girls start off as strangers – but end up forging an unbreakable bond of friendship in the most difficult times.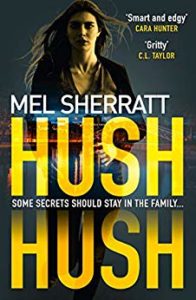 A killer is on the loose, attacking people in places they feel most safe: their workplaces, their homes. It's up to DS Grace Allendale to stop the murders, and prove herself to her new team.

All clues lead to local crime family the Steeles, but that's where things get complicated. Because the Steeles aren't just any family, they're Grace's family. Two brothers and two sisters, connected by the violent father only Grace and her mother escaped.

To catch the killer, Grace will have to choose between her team and her blood. But who do you trust, when both sides are out to get you?
The Woman Who Kept Everything by Jane Gilley
The Lady in the Van meets The Unlikely Pilgrimage of Harold Fry in this uplifting, funny and moving debut novel about a 79-year-old hoarder who is convinced the world is against her.

79-year-old Gloria Frensham is a hoarder. She lives amongst piles of magazines, cardboard boxes and endless knick-knacks that are stacked into every room of her home, and teeter in piles along the landing and up the stairs.

She hasn't left the house in years, but when a sudden smell of burning signifies real danger, she is forced to make a sudden departure and leave behind her beloved possessions.

Determined she's not ready for a care home, Gloria sets out to discover what life still has to offer her. It's time to navigate the outside world on her own, one step at a time, with just one very small suitcase in tow…

Heart-warming and poignant in equal measure, this is a story about the loneliness of life, the struggles of growing old, the power of kindness, and the bravery it takes to leave our comfort zones.
The Poppy Field by Deborah Carr
This year marks the 100th anniversary of the end of the First World War.

Young nurse, Gemma, is struggling with the traumas she has witnessed through her job in the NHS. Needing to escape from it all, Gemma agrees to help renovate a rundown farmhouse in Doullens, France, a town near the Somme. There, in a boarded-up cupboard, wrapped in old newspapers, is a tin that reveals the secret letters and heartache of Alice Le Breton, a young volunteer nurse who worked in a casualty clearing station near the front line.

Set in the present day and during the horrifying years of the war, both woman discover deep down the strength and courage to carry on in even the most difficult of times. Through Alice's words and her unfailing love for her sweetheart at the front, Gemma learns to truly live again.

This is a beautifully written epic historical novel that will take your breath away.